Here's another great Joe Rogan and Duncan Trussell conversation to watch/share. This one is funny in that it was eleven weeks before the Clinton/Trump fiasco (election). Trussell especially was so convinced that Killary was going to be elected POTUS, hahahahahaha, we all know how THAT turned out.
One of the best moments in this show was when Joe ranted about Cannabis as if he were under some sort of spell (he was stoned). It's hilarious, but so right on. See that at: One hour, thirty-seven minutes and twenty-eight seconds into the show. Enjoy.
P. S. I had to laugh several times during the show because the same thing was happening, I was stopping every now and then to create a Meme or two, or three, and to write this review. There was one part of the "Political" discussion that made me chuckle because what they were saying during that last election cycle, still holds true today. Try to find the point in the show that made me feel that way, hahahahaha. Yes, it turned out to be another all-nighter. It's 4:49 AM Monday morning the 16th of March, and I am two hours eight minutes and six seconds into this three hour, ten minute and sixteen second show. So far, it's taken me seven hours, twenty-eight minutes and twelve seconds to watch this show, hahahahahaha.
P. S. S. Here's an afterthought. John Barbour would love to do it (and he HAS reached out to Joe a few times, with no response), if Joe Rogan would have him on his podcast, this is ONE podcast that I would pay money to attend. Shit, Joe and John could fill a small sound stage with 100 people in the audience. It would be awesome if they could create the same set or similar in feel as he has on his normal podcast in his "Studio/Man Cave".
I think Joe needs to set up a separate "Channel" on his YouTube main channel page devoted to Duncan Trussell because for me so far, watching and listening to those two have been THE most entertaining and inspirational shows that Joe has ever done. I spent quite a bit of time searching his main channel for the follow-up to this particular video, #863 originally streamed live on Oct 20, 2016 as I wanted to see both of their reactions and subsequent conversation about the fact that Killary got her ass kicked by Trump in the POTUS election some weeks after this show. I could not find any follow-up, which is too bad.
Here's the link to the show:
P. S. S. S. I'm only one hour, fifty-nine minutes, and thirty seconds into the three hour, ten minute and sixteen second show and I am still watching it as I write this, plus I have created a few Memes along the way. Thanks for the wonderful entertainment and inspiration, dudes. I loved the part where they were jesting about the Illuminati and Free Masons. As I have said before in another post/review. I swear, I would love to have coffee with these two dudes some day. They are so comfortable in their "Stoniness" conversation, it make's me feel like I'm right there in the studio with them, participating in the conversation. Maybe it's because I am stoned as well?
P. S. S. S. S. "Drive-by Shooting Ranges","Flaming Piano Catapults" and "Captain America Pajamas". OMG! I almost spit coffee on my laptop, at least five times tonight, hahahahahaha.
P. S. S. S. S. S. I love the fact that Duncan did not hesitate to hand the joint back to Joe as opposed to that dude Adam Curry in Episode #1436 who did NOT. Read that review at: https://tcsblog.net/2020/03/hey-asshole-why-dont-you-pass-that-fucking-joint-you-fucking-bogart/
P. S. S. S. S. S.S. Great Duncan quote, "Fuck, we're in Zero Gravity here man"
P. S. S. S. S. S. S. Joe and Duncan SHOULD do a "Burning Man" Documentary, and take along an 82-year-old Grandmother that smoke pot, hahahaha. Check out the "Temple of Juno", "Hose me down while I dance naked". "Expressing Gratitude" (this one choked me up a little) When you walk away from the coffee shop table and the waitress has tears of joy and gratitude because you just left her a $80 "Tip" on a $20 lunch-tab (a "C" note). That right there folks, exposes the true heart of a person (in this case, Joe Rogan). Similar for Duncan Trussell, with his wonderful little story about "Penny-Arcade Game Tickets", and what he did with his. Both dudes have great hearts.
Here's a special comment in response to what Duncan said about PTSD beginning at Two-Hours, forty-four Minutes and Thirty-Eight Seconds into the podcast: I KNOW THAT CANNABIS CURED MY PTSD! ASK ME ABOUT WARTIME AND CHILDHOOD PTSD, WITH THE EXPERIENCED "VIOLENCE IN THE HOME" FROM THE AGE OF THREE, TO FIFTEEN WHEN MY STEP-FATHER FINALLY BEAT MY MOTHER TO DEATH. ALONG WITH THE USE OF CANNABIS, I EXPERIENCED A PERMANENT, TRUE. "MIRACULOUS" FORGIVENESS FOR MY STEP-FATHER. ASK ME ABOUT THAT SOMETIME. THOSE TWO THINGS CURED MY PTSD FOLKS!!!!! (Cannabis Versus, or together with? 3,4-Methyl​enedioxy​methamphetamine, commonly known as "Ecstasy or Molly") under going clinical trials by the Multidisciplinary Association for Psychedelic Studies (MAPS) Founded in 1986, a 501(c)(3) non-profit research and educational organization that develops medical, legal, and cultural contexts for people to benefit from the careful uses of psychedelics and marijuana.  I've never taken it, so I really can't comment on it, but as was stated during their discussion, that drug is currently at Stage-Three of clinical trials which is an amazing thing in itself! Cannabis by itself worked for me, so that's all I can really speak to. Donate to the Stage-Three part of their research at: https://maps.org/research/mdma
Also, go to the "Burning Man" website and discover what it's all about, and PLEASE donate. It's a really good cause. I've never been to one, but this year I plan to go. Duncan covered it well on this podcast, with Joe's "Computer Guy/Assistant" bringing up data and images" that will "BLOW YOU AWAY", like the dust storms that the folks enjoy every year. Click" on this "Link": https://burningman.org/
I'm tired of using multiple P. S.'s  and you're probably tired of seeing them, but that's how I write a review, so here's a NOTE:
ATTENTION!!
I have just decided to "Executive Produce" the following. This has become a priority project for me when I get back to LA. Executive Producers: John Barbour, Joe Rogan and yours truly.
The "Joe Rogan Experience" live, on stage in Las Vegas, with John Barbour as the premiere/inaugural  guest. I think the entire concept should be appealing to Rogan, and with John being the inaugural guest! Such a deal!
Project will plan for a two and a half hour show with one intermission which will allow the sole advertiser to sell it's brand new mid-engine iconic sports-car (guess who and what that is. I want mine in Black with Red Leather interior).
The "Intermission", 12 minutes in length, will not be presented to the live audience in attendance. The network that carries the program "Live" as well as the DVD and Internet version, will present this "Advertisement" for an iconic world-class super-car, equivalent and superior in many ways, to exotic automobiles costing at least twice as much, or more. An "Oscar-Worthy" documentary-style short film/advertisement that will keep most people glued to their TV's for the duration of the Intermission, "Hey Martha, please grab me a beer and some more Reeses Peanut Butter Cups and Venison Jerky while you are in the kitchen".
This show will be set in a small Las Vegas theater, perhaps at the Bellagio, with no more than 75 people in the audience so it remains intimate for them as well as for John and Joe @ $75/per person. A one-off show that turns into a contract for 12 more at one show per month with the most intriguing guests that can be procured.
This "Live Audience On-Stage" podcast in front of Joe's peers, i.e., (an audience filled with his comedian and MMA friends as well as friends of John Barbour) will be a first, which is why HBO or Netflix will buy the rights to it as we intend to market/auction the "Idea" of the first "Live Podcast" to HBO, Netflix, and others.
The set. We intend to duplicate the look of Rogan's own little studio/man cave as much as artistically possible, but on a stage. The "Desks", will be facing each other, but at enough of an angle that Joe and John will still feel like they are facing each other, and the audience will feel like John and Joe are facing them as well. The co-joined desks, forming a triangle, will place Joe and John at at a 90-degree angle with the base of the triangle facing the center of the theater audience. The back-drops behind the two desks will be similar to Joe's studio/man cave so those who watch the taped-video version on-line who are fans of Joe's YouTube podcast, will see/feel the familiarity and feel right at home.  
Here's an announcement to the audience towards the end of this first show, "The DVD of John's JFK documentary is available at the tables in the back". (Along with T-Shirts and other good shit) Hahahaha. Along with copies of Dr. Saxe's new book, "How I turned a Brain-Fart into a Las Vegas Show". Autographed copies, of course. Anyone interested in joining the team, please do not hesitate to contact me.
It's 4:27 PM Monday afternoon, the 16th of March, and I am twelve hours ten minutes and two seconds into this three hour, ten minute and sixteen second show.  hahahahahaha. I THINK I'm finished so I can go to bed now.
P. S. "7": Well, not quite yet. I HAVE to mention Joe's hilarious tongue-in-cheek spiel about "Donations" towards the end of the show, it was great! My last two words, I promise, "Clinking Glasses".
P. S. "8": Last five words, and I DID spit my coffee out, all over the couch I was laughing so fucking hard! "FISTING TENT!!!" and "ACCEPTABLE BONER TUESDAY!!!!" (and this was at 5:39 AM for me. Ensenada time)
For those who have been keeping up with my progress with "The Dead Armadillo" story, here's my latest:
DeadArmadilloInManuscriptFormat022721A
Peace & Abide, La paz y la morada, السلام والالتزام , שלום ושמירה, Paix et Demeure, Խաղաղությունը եւ մնալը, Мир и пребывание,, 平和と遵守, 和平與恪守, Aştî û Abad, صلح و عبید, Fred och Abide, Kapayapaan at Patuloy, Frieden und Bleiben, Mir i Ostanite, शांति और निवास, Hòa bình và ở lại, Мир и Абиде, שלום און בלייַבן, สันติภาพและการปฏิบัติ, Mir in bivanje,
Yadhum oore yaavarum kelir, "The World Is One Family"

Dr. T. C. Saxe, DD, RSISHE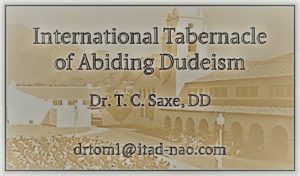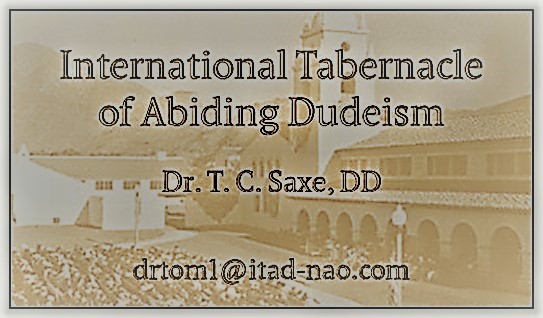 Click on a link here to share:   
This website is not filled with a bunch of "Click-On" ads for the latest in "Toothbrushes" "Fashion" or "Free trips to wherever" generating millions of pesos in income. If you do decide to donate a few Pesos because you enjoy reading my essays, that's awesome, and I sincerely thank you.
Send Dr. Saxe a comment using the form below: