The Flag of Universal Dudeism
Get ordained and/or your degree!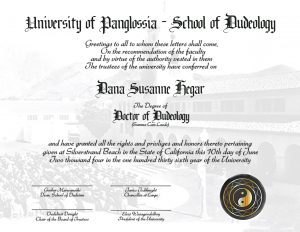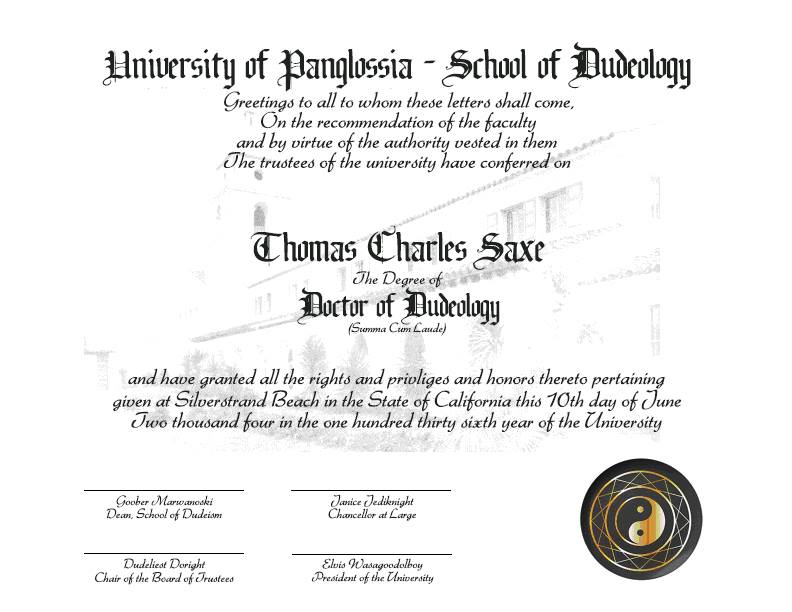 This is how it looks printed on beige paper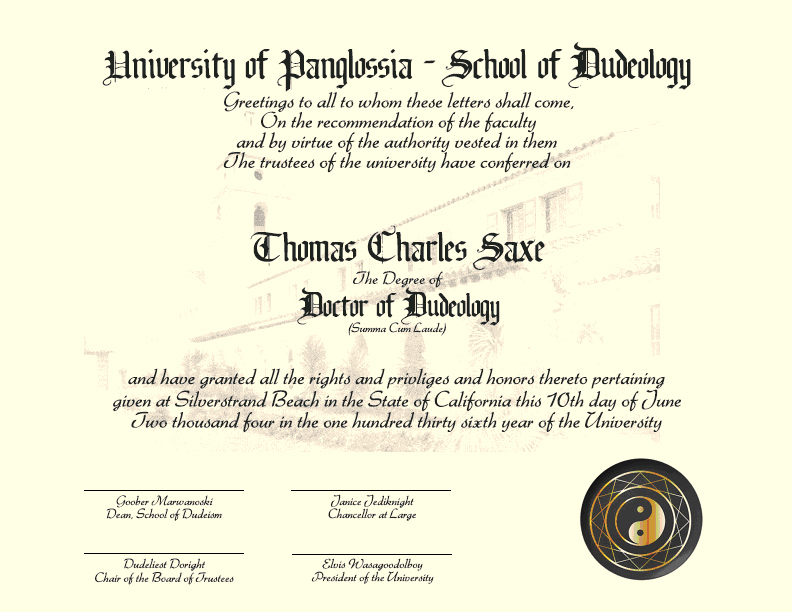 Stay tuned for degrees in Humanology, Facecrapology and Cannabis Horticulture
If you are interested in obtaining a copy of any of the above, in either the TIF, PDF or JPG file, it's only a $10.00 donation or whatever you wish to donate above that to cover my time. Send your name, how you want it to appear on your degree to:  theunknownsockpuppet@gmail.com Thanks! 
Also available are Bachelors and Masters Degrees in whatever field or schooling you desire. I will not change the school name.  I'm not getting rich, but it does help pay for my weed. Hahahahahaha
Peace & Abide, La paz y la morada, السلام والالتزام , שלום ושמירה, Paix et Demeure, Խաղաղությունը եւ մնալը, Мир и пребывание,, 平和と遵守, 和平與恪守, Aştî û Abad, صلح و عبید, Fred och Abide, Kapayapaan at Patuloy, Frieden und Bleiben, Mir i Ostanite, शांति और निवास, Hòa bình và ở lại, Мир и Абиде, שלום און בלייַבן, สันติภาพและการปฏิบัติ, Mir in bivanje,
Yadhum oore yaavarum kelir, "The World Is One Family"

Dr. T. C. Saxe, DD, RSISHE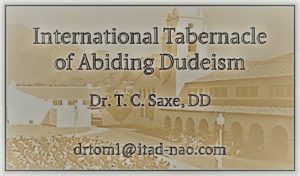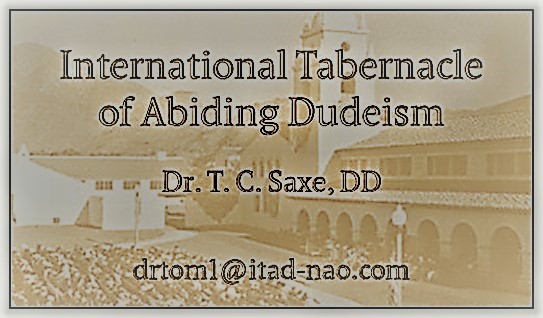 Here's a new website: https://swordsintoplowshares.net/
For those who have been keeping up with my progress with "The Dead Armadillo" story, here's my latest
DeadArmadilloInManuscriptFormat051021
Here's a few Social Media links for sharing, thanks:
This website is not filled with a bunch of "Click-On" ads for the latest in "Toothbrushes" "Fashion" or "Free trips to wherever" generating millions of pesos in income. If you do decide to donate a few Pesos because you enjoy reading my essays, that's awesome, and I sincerely thank you.
Send Dr. Saxe a comment using the form below: