This "Blog"was started in January 2016 because I thought I was going to die in surgery, which was scheduled and completed mid-February 2016.  I survived.  I not only survived, the surgery changed my life, in a positive way. Maybe my stroke in July 2015 had something to do with my concerns and attitude as well.  I never sat down to write before, as it was always thoughts and memories betrayed by the lack of desire to write, and without a methodology or manner in which to share my thoughts and opinions short stories, comedy, poetry and other items of interest.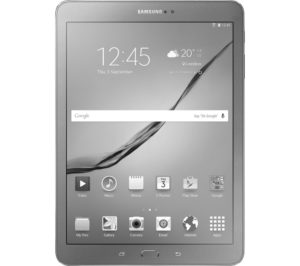 If you suffer from PTSD, depression or other mental afflictions, try writing. Write your thoughts, your experiences, your joy and your pain. Write about your own reaction to whatever you choose to write about. One of my subjects is Gun Control, or lack thereof. Another subject is what bad karma people do to the innocents of the world. I am against all war, and the military/industrial complex that has our life and death in their hands.
Just write. It has been very therapeutic for me. I invite all to write a post for submission here on my blog. Any subject. The point is to write and allow the process of writing to help you cope. Especially write if it pertains to battling PTSD and coping mechanisms. If you email your suggested post, I will try to set up a separate page for linking to your FB page., not sure how I'm going to structure that into my blog.
Note added 12/23/18: Although I never finished High School (because of my Mother's death), I did get a High School GED in the Navy. Many years later I worked as a Proposal Manager for a major aerospace manufacturer that designed and manufactured hydraulic flight control components for just about everything that flies. Sometimes the proposals stood three feet tall when all the sections were stacked together. My portion that I personally wrote was called the Management Section of the proposal. It was those early years of writing (although it was a job) that gave me critical experience in sentence structure etceteras. Since January of 2016, writing (this blog) has been a joy, and not a job/work.
As you can see from my counter, I am well over 416,000 visits (from 57 different countries) since I started this blog in January 2016. I assume some of my readership comes back more than once just to see what's new. I enjoy writing, and I am pleased that you keep coming back to my blog.
One last thought. I get a lot of traffic on my website/blog, and because of that, I thought it was time to encourage my friends/readers to visit my other major website www.itad-nao.com. I am serious about what the website says and what it stands for. So, if you arrived on this front page, please take a few minutes and visit The International Tabernacle of Abiding Dudeism. Thank you.
Peace &  Abide,

Dr. T. C. Saxe, DD, SFISHE
Strain: ThatsReallyGoodShitKimosabe harvested 10/02/2017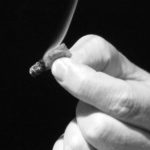 For those of you that have enjoyed reading my posts and pages, and would like to make a small donation in support of my writing efforts and intentions, I have now set up a PayPal account for you to contribute $1 or so, or you can send some homemade Venison Jerky or Reese's Peanut Butter Cups , your donation is 100% tax deductible.
This website and its content is copyright of Dr. Thomas C. Saxe – © 2016-2019. All rights reserved. Any redistribution or reproduction of part or all of the contents in any form is prohibited. You may not, except with our express written permission, distribute or commercially exploit the content. Nor may you transmit it or store it in any other website or other form of electronic retrieval system.