Donald Grady is a creative innovative public safety entrepreneur and reputed expert in designing and implementing public safety reforms domestically and in post-conflict environments. He's served as the Senior Police Advisor to the Minister of Interior in Iraq, Deputy Commissioner for Planning and Development in the United Nations Mission in Kosovo, the Senior Police Advisor to the Organization for Security and Cooperation in Europe (OSCE), Senior Police Advisor to the Palestinian Authority Police, as the Regional Commander for the United Nations International Police Task Force in Brcko, Bosnia-Herzegovina, Dr. Grady developed the multi-ethnic democratic police service for the Municipality of Brcko, and the International Police Observer unit for the  Brcko  Region. He was responsible for the development and implementation of the International Police reentry plan for the reintroduction of international police personnel in Kosovo. Additionally, Dr. Grady has undertaken operational readiness assessments of the Kenyan National Police and the National Police in the Democratic Republic of the Congo.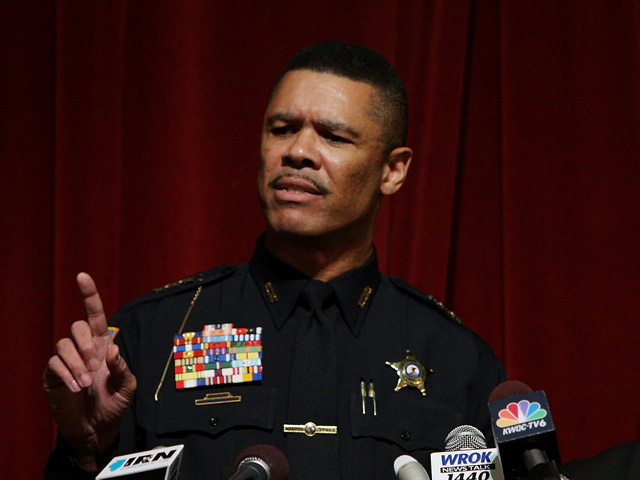 Donald Grady is the author of "The Injustice of Justice", "The Absurdity of Compromise", and a case study of "Resistance to Change in the Santa Fe Police Department." He has a Master of Science Degree in Management and a PhD. in Administration and Management. Dr. Grady has completed studies at the Federal Bureau of Investigation's (FBI) National Academy in Quantico, Virginia, the University of Northwestern School of Police Staff and Command in Evanston, Illinois, and attended the United Nations Staff College in Turin, Italy and the Nordic/United Nations, Senior Management Seminar for United Nations peacekeepers, in Helsinki, Finland and New York City.
Dr. Grady has been Chief of Police and Public Safety for Northern Illinois University, the Chief of Police for the City of Santa Fe, Chief of Police for the University of New Mexico in Albuquerque, and Chief of Police for the City of Bloomer, Wisconsin. He's been certified as a police instructor, served as an adjunct professor, and continues to speak publicly and as a guest lecturer. Dr. Grady has appeared on several news networks including ABC and ABC's Nightline, CNN, CBS, NBC and has made numerous guest appearances for television and radio talk shows locally, nationally, and internationally. He's been featured in the Wall Street Journal, the Albuquerque Journal, The Santa Fe New Mexican, Santa Fe Reporter, and many other local newspapers. Dr. Grady has been a guest speaker for the National Organization for Black Law Enforcement Executives (NOBLE), The International Association of Chiefs of Police (IACP), The United States Department of State, several chapters of the Lions Club, the Kiwanis Club, Toastmasters and, dozens of universities, colleges, and sports arenas.
Dr. Grady served as a commissioned and non-commissioned officer in the United States Armed Services, leaving as the Executive Officer for Headquarters and Headquarters Company, 12th Special Forces Group (ABN).
How did he do this? How does he now advise police departments to build community-based policing in collaboration with local citizens?
Here's the "Link" to his website: