This page is dedicated to my friend Bobby, and his wonderful stories. From time to time I'll be adding stories that I was inspired to write for him. Enjoy! Here's the first story: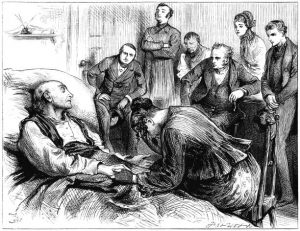 This is a story as told by my friend Bobby today, while we were getting stoned in the shade of the third fifth wheel that is going to be the guest house for visitors.
Bobby had a friend six years ago who was diagnosed with a form of cancer that was similar to Leukemia.
Bobby knew from his own experience with tincture oils, edibles and so forth with THC in them that how this regimen of using the cannabis infused various versions of tinctures gummies you know her brownies or a banana splits mobile about spaghetti sauce with a little bit of THC in it you can put THC in anything!
Now, Bobby's friend was told that he only had about two weeks left. Left? How about saying "Looking forward to", as in, "Looking forward to this Cocksucker's last breath". As overheard by everyone within "Ear-Ing" which would be here in the kitchen with your brothers and sisters, with four of the spouses either a husband or wife, several cousins, two mistresses, a bartender and two total strangers.
In all, there were 19 people out of the 27 who were there in the mansion somewhere close enough to hear every fucking word you just said, and every single person either said, "Amen to that", or they just said "Yes"….. Everyone agreed, that it was Dad's time to go". The only reason ANYONE was there is because the dude on his deathbed was worth 6.5 Billion dollars.
Not so with Bobby's friend. John wasn't an old man. At 56, he still potentially could live another 50 years.
John was loved by everyone. Friends and family all were heart-broken when they got the terrible news. "Devastating" one close friend said.
Back to Bobby and the THC connection. When Bobby arrived at John's home, he was shocked when he first saw him, laying on his back, arms folded (not holding a Rose), and eyes closed. "Aw shit, I didn't realize. I just talked to him this morning about coming to visit him.
John's daughter says, "He's sleeping. He sleeps a lot. Has to use a Bedpan, I.e., John is bedridden.
John woke up as soon as he heard Bobby talking to John's oldest son Eddie and his daughter, Kimmy.
Bobby brought over $400 worth of various cannabis-infused products. Tincture Oil. A Brownie, a package of flower-shaped Gummies, and a package of hard candies.
John had begun to deteriorate quickly over the preceding month. It's interesting that this Cancer had spread so far, in such a short period of time.
John's two sons and the daughter gave Bobby permission to get their father stoned out of his mind.
John was no longer able to eat solid food. First Bobby cut up the Gummies into little pieces.
After a brief hesitation and Bobby's reassuring words, the procedure/process/experiment began. "Just put this on your tongue. Let it dissolve".
Next came the Brownie. Bobby cut the Brownie into 1/4" squares.
Turned out that John COULD chew a little and swallow that piece of Brownie.
Next? That Hard Candy. John put that between his teeth and the inside of his right check.
Due to John's condition, Bobby did not bring any Bud or a Vape Pen, so what John was consuming was edible forms of THC products.
John lived three weeks, not two like the doctors had predicted.
When I asked Bobby what that last week was like for John, he said "John was enjoying the solid foods that he couldn't eat anymore up until that last week. T-Bone Steak and Baked Potato the night before he died.
Here's the punchline. John consumed that entire Brownie, the seven Gummy pieces, and the five Hard Candies, PLUS the Tincture Oil to the last drop.
In my mind I thought no big deal. All of that was probably consumed over a seven day process I assumed.
But I had to ask Bobby. "How many days was John consuming all that, all week"?
NOOOOO! TWO HOURS BOBBY SAID! HAHAHAHA!
That was enough THC product to get seven people stoned!
In that last week, John was walking to the bathroom on his own. No more Bedpan. Like I said earlier. John ate solid food for the last five days.
His attitude changed for the better in that instead of depression and anger knowing that he only had two more weeks to live, John was back to his old lovable self, in spite of knowing that he was at the end of his journey, John accepted the inevitable. He wasn't moping around. If he were alive today to tell you, he was a happy dude going out stoned.
Moral of this wonderful story? Bobby helped his friend John live another week as far as John was concerned. Family and friends really appreciated it as well.
Point of the story? Two things. One, what a great thing that Bobby did for his buddy John, and two, I am optimistic that this true story will inspire a lot of people wither they're Stoners are not, to try the various Edibles, and Tincture Oils.
And that leads into a whole other story about Bobby making a Melanoma on his hand disappear in seven weeks with the Tincture Oil. Stay tuned.
XXXXXXXXXXXXXXXXXXXXXXXXXXXXXXXXXXXXXXXXXXXXXXXXXXXXX
July 5th, 2023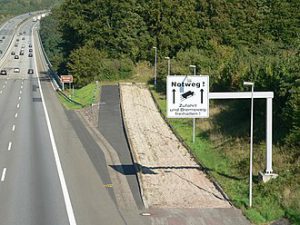 So, another great smoke sesh with Bobby and Paul earlier today. Great strain, great conversation as always. Bobby always has SOME great story to share when we're getting stoned.
He always is entertaining, and inspires me to think of one of my own experiences from my past, regardless of the subject matter. Paul does too, whenever it's just the two of us getting stoned.
Today, Bobby shared another great, true story based something he experienced a long time ago.
Here's the story. Bobby started out by describing an area in Pennsylvania where his grandmother lived that had a road the went for miles down a hill at about a 13% downgrade.
At the end of the road was the Allegheny River. You could either go right or left at the river. To the right the road went into town. If you DID go straight, you DID end up in the river.
Miles back up at the top of the hill was one of those emergency runoffs should you suddenly realize that your tractor-trailer' brakes were no longer working for whatever the reason.
The Budweiser Beer Truck was one of several rigs that missed the "Runaway Truck Ramp.
Yes, it plunged into the Allegheny River. Bobby and his buddies were collecting a lot of the beer cans & bottles that had washed ashore along the river as the flow of the river washed beer ashore for miles. They even managed to salvage a few kegs. Great story!
I expanded on it a little bit during our conversation, wondering…..
What if it was a semi-truck/trailer carrying Reese's Peanut Butter Cups? One of my favorite things to eat when I have the munchies. Or how about a trailer full of hay bale sized bales of weed? Hahahaha! Several trucks plunged into the river, and a few tried making that right or left turn and ended up flipping over.
Anyway, although I have always encouraged friends like Bobby to WRITE, I promised him I would remember his story and publish it on my website. We ALL, have stories to share. Write them down. I do, even if it's someone else's life experience.
Stay Tuned for more stories from Bobby.
This page was brought to you by those wonderfully visionaries at IRTHKOIN. The Evolutionary Crypto-Currency coming soon to your laptop, computer, and cellphone, stay tuned for news.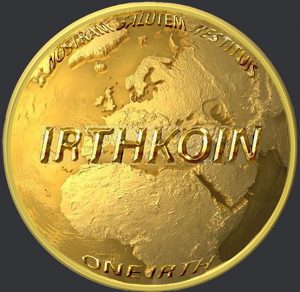 See my AI music and art at my YouTube channel here:  https://www.youtube.com/@music-art-theunknownsockpuppet
Visit my Spotify Channel for my AI created music as well, distributed by Distrokid to Amazon as well as 20 other platforms, here: https://open.spotify.com/artist/1ChRyiBPXTVraeCw6lpLKx
Visit my Spotify Channel Poker School here:  https://open.spotify.com/show/2oC0tzuIu6QjkJVhDG3Pfb
Peace & Abide, La paz y la morada, السلام والالتزام , שלום ושמירה, Paix et Demeure, Խաղաղությունը եւ մնալը, Мир и пребывание,, 平和と遵守, 和平與恪守, Aştî û Abad, صلح و عبید, Fred och Abide, Kapayapaan at Patuloy, Frieden und Bleiben, Mir i Ostanite, शांति और निवास, Hòa bình và ở lại, Мир и Абиде, שלום און בלייַבן, สันติภาพและการปฏิบัติ, Mir in bivanje,
Yadhum oore yaavarum kelir, "The World Is One Family"

Dr. T. C. Saxe, DD, RSISHE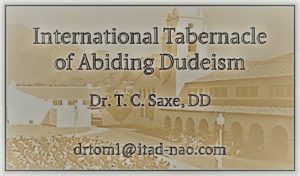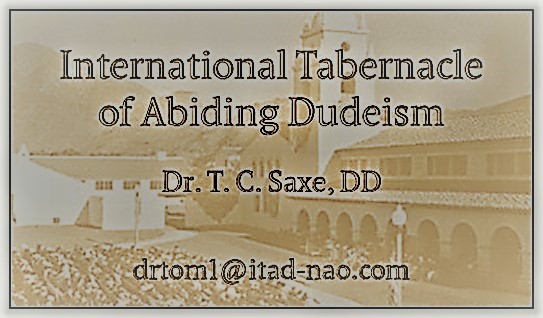 Here's a new website: https://swordsintoplowshares.net/
For those who have been keeping up with my progress with my new book, "Ramblings of an Old Fart" here's my latest in PDF format:
If you just happen to be a REAL publisher of "Books", you know, hard-bound, or, your rich daddy or uncle is, please contact me to get into the fierce bidding war to place your bid to publish my book. Just kidding, I'm really seeking a Literary Agent however, if you are one or your rich dada or uncle is. contact me.
Here's a few Social Media links for sharing, thanks:
This website is not filled with a bunch of "Click-On" ads for the latest in "Toothbrushes" "Fashion" or "Free trips to wherever" generating millions of pesos in income. If you do decide to donate a few Pesos because you enjoy reading my essays, that's awesome, and I sincerely thank you.
Send Dr. Saxe a comment using the form below: