This is NOT the Twilight Zone, "Imagine if you will"
What if you could incapacitate a violent person, or criminal without using a Stun Gun, Pepper Spray, or heaven forbid, your Glock  27 Gen4. For a police officer, or other law enforcement personnel, the ability to stop a person or persons without doing permanent physical harm to them with the least amount of risk is a major breakthrough in policing and law enforcement practices. Of course, the military could save lives as well.
Cannabis and research associated with the medicinal uses and applications for it currently is where software companies were in 1986, like Microsoft. If you had bought 100 shares at the $21 offering price that day and sat on the investment for 25 years, it would have mushroomed into 28,800 shares and be worth about three quarters of a million dollars today.
This page is not to endorse or recommend ANY stock whatsoever, but strictly to advise my readership of new applications for "Weed" that I find interesting. I have thought about non-lethal methods for some time now. Years ago I thought, well, what about the knock-out dart you see in the neck of some spy. The reality is that ever since they developed tranquilizers for use on animals, it has been extremely difficult to use it on humans. Google it.
This page is not for discussion of all the recent discoveries for the medicinal properties, as that topic is covered elsewhere in my website. I am a proponent of the medicinal AND recreational use of marijuana and use it for PTSD, arthritic pain, and migraine headaches.
What was CIA/Army experiments in the 1950's is now coming back around to Cannabis playing a major role in the development of products and methods of delivery/application that can be used to incapacitate a person(s) without permanent injury.
SAINT BRAND CANNABIS – 
a div. of Charles Ankner Social Enterprises
Headquarters
P.O Box 540813 
West Palm Beach, FL 33454 
United States
Charles Ankner, cannabist, founder, and senior steward at SAINT Brand Cannabis wrote,
"We are safely and effectively putting patented experimental cannabinoid sedation agents – both synthetic and organic – in, on, and "all over" targets and consenting adults. Yes, they remain alive and well throughout and afterward".
Copyright © 2017 Charles Ankner Social Enterprises, LLC. – All Rights Reserved
UNITED STATES PATENT # 20170112801 A1  Publication Date April 27,2017
Inhalable cannabinoid formulation for the incapacitation of a human or animal
ABSTRACT
A method of incapacitating a human or animal by providing an inhalable formulation including a cannabinoid, and a delivery system to induce an incapacitating or immobilizing dose at a distance. Providing the formulation including an antipsychotic to prevent or mitigate induced psychosis of the recipient
You can check out the patent at:
https://encrypted.google.com/patents/US20170112801
Cannabidiol Reduces Aβ-Induced Neuroinflammation and Promotes Hippocampal Neurogenesis through PPARγ Involvement. I love "what ifs". What if cannabis … https://www.linkedin.com/pulse/cannabis-hippocampal-neurogenesis-charles-ankner
From Charles Akner:
Have y'all taken a look at GWs patent portfolio? I have, studied it. It's not just canna-pharma; many things canna. Even the good and learned Esquire community has no clue of the coming gloom.
Some extremely well intentioned grower, extractor, processor, scientist, pharmacist, physician, etc., will step right in their claims for a few years, GW will finally discover the infringement(s), the infringer will dig in their heels "Because this is about freedom, man!" – GW will file suit – and that will be it.
Unless you have $500K set aside just for the purpose of defending IP infringement suits – and you infringe some soulless company knowingly or unknowingly – you and your business will be overwhelmed. And if publicly traded; well, just the fact a patent suit was brought is enough to eviscerate a stock.
It will be brutal, bloody, and commercially fatal. If folks don't avoid infringing GW and a handful of other savvy powers in the canna-biz – take the active due diligence beforehand – then the battlefield is set for slaughter. Been there, done that…
Folks ain't seen nothin yet. Big pharma, big booze, and big gov. ALL have their canna-pats – and their canna-trade-secrets. And what you don't know kills you the quickest. Just ask an Attorney.
SAINT Brand Cannabis – Investor Executive Summary – July 2017
https://www.linkedin.com/pulse/saint-brand-cannabis-investor-executive-summary-may-ankner-cp
"Where instead, the Applicant's claimed invention alters, modifies, changes, and/or improves the plant itself by utilizing shoot-to-root temperature differentials during plant growth.
Applicant respectfully asserts that the claimed invention is wholly unique and distinct from Fraze as it modifies, alters, changes, and/or improves the plants themselves via selected shoot-to-root temperature differentials during various phases of plant development, where Fraze merely optimizes or maximizes plant growth."
https://www.linkedin.com/…/published-patent-applications-m…/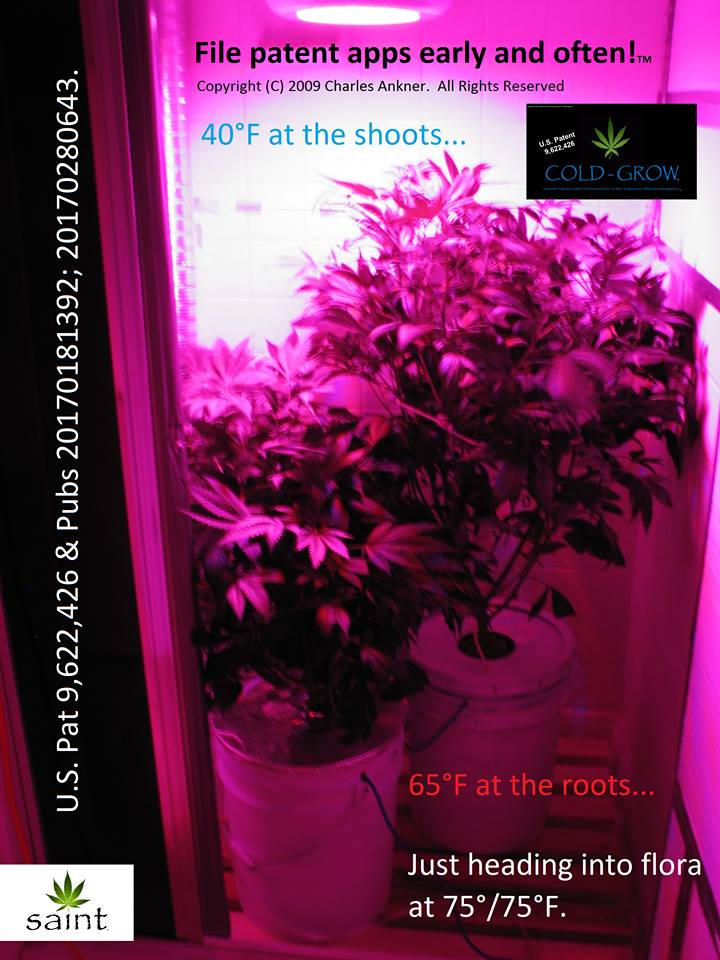 I will add more to this page as it becomes available, stay tuned
Strain: GrannysBraSweat, harvested June 3rd, 2016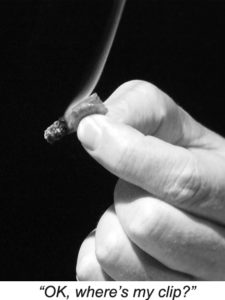 For those of you that have enjoyed reading my posts and pages, and would like to make a small donation in support of my writing efforts and intentions, I have now set up a PayPal account for you to contribute $1 or so, or you can send some homemade Venison Jerky or Reese's Peanut Butter Cups , your donation is 100% tax deductible.
Peace & Abide, La paz y la morada, السلام والالتزام , שלום ושמירה, Paix et Demeure, Խաղաղությունը եւ մնալը, Мир и пребывание,, 平和と遵守, 和平與恪守, Aştî û Abad, صلح و عبید, Fred och Abide, Kapayapaan at Patuloy, Frieden und Bleiben, Mir i Ostanite, शांति और निवास, Hòa bình và ở lại, Мир и Абиде, שלום און בלייַבן, สันติภาพและการปฏิบัติ, Mir in bivanje,
Yadhum oore yaavarum kelir, "The World Is One Family"

Dr. T. C. Saxe, DD, RSISHE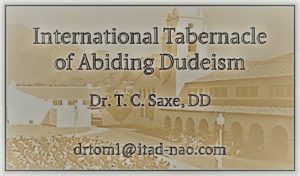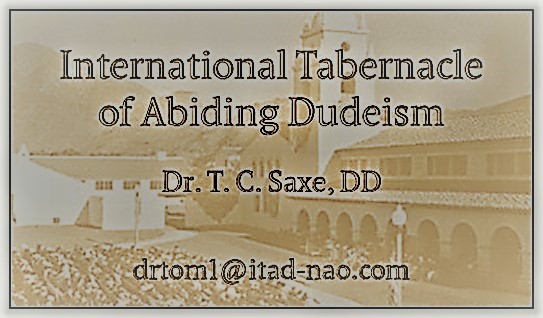 Here's a new website: https://swordsintoplowshares.net/
For those who have been keeping up with my progress with "The Dead Armadillo" story, here's my latest
DeadArmadilloInManuscriptFormat022521B
Click on a link here to share:   
This website is not filled with a bunch of "Click-On" ads for the latest in "Toothbrushes" "Fashion" or "Free trips to wherever" generating millions of pesos in income. If you do decide to donate a few Pesos because you enjoy reading my essays, that's awesome, and I sincerely thank you.
Send Dr. Saxe a comment using the form below: