The most elaborate video game of all time is a game called STAR CITIZEN created by Roberts Space Industries, a company run by the famous video game developer/creator/producer Chris Roberts and his Co-CEO, Ortwin Freyermuth, an equally famous Entertainment Attorney and movie producer.
First of all, I'm not gamer, I'm a 73-year-young "Old Hippie" that loves to write. I also have a wide audience for my writing as can be seen by the number of people that have visited my website, with over one million "Visits" from 181 countries.
When my friend Paul first showed me the game, I was blown away! It's amazing. I was so amazed that the first words out of my mouth was "Mother Larry of Gebbus, can you just imagine the millions of lines of code that had to be written to make this game".
After watching this incredible game at one-hour clips for the fourth time, and after several bong-loads of great weed, I became enthusiastically inspired to write this essay and post it as a "Page" on my website which you are currently visiting.
The interactiveness of this game is "Light Years" ahead of the competition. In fact, there are no competitors in this genre, (future, spaceships, etcetera), or any other genre for that matter.
By interactiveness, I mean the interface between the "Player" and the "Game", i.e., the millions of lines of code that it takes to have that level of interactiveness is what sets this game apart from all others. The player moves, and does everything except masturbate on screen (it's not an X-Rated game). Push a button which starts your spacecraft's engines, flush the toilet, load and fire your weapons, travel to distant galaxies, well, you get the picture.
Here's a short video clip trailer to give you an idea of the extraordinary complexity of the game.
Here's a few screen-clips from their website and via Google search: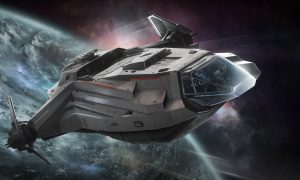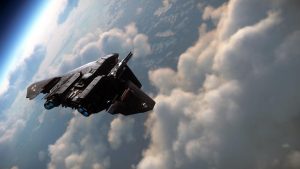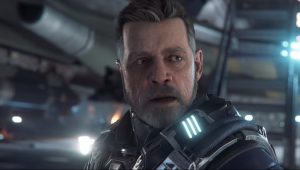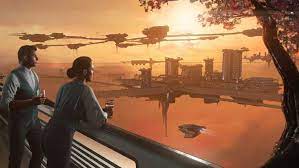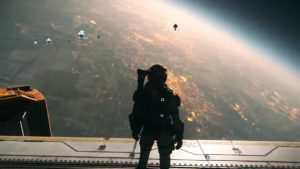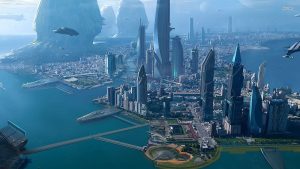 Here's the "Link" to the home page for STAR CITIZEN, enjoy:
https://robertsspaceindustries.com/star-citizen
Click on the following "Link" to become a Star Citizen @RobertsSpaceInd and get 5,000 free Credits
https://robertsspaceindustries.com/enlist?referral=STAR-PPZY-SRXH
For the average "Gamer" that only plays a few games on XBox, THIS "Game" WILL blow you away as it did me. If you are a 24/7 gamer with all the appropriate equipment, I'm sure this game is ALREADY something that you "Play" on a regular basis. My friend Paul has been a Space Commander with this game for eight years already. For those of you who will be first-timers, prepare to be blown away and amazed like I was.
In conclusion. I'm "Killing two Birds with One Stone" here with this "Review" in that not only am I doing my small part in getting the word out about this incredible game, I'm ALSO wanting to use this "advertisement" for the STAR CITIZEN experience to promote my idea of using this type/style of platform with the look/feel of it, as the IRTHKOIN blockchain platform as I'm optimistic that Chris Roberts and Ortwin Freyermuth will eventually see this "Review" of STAR CITIZEN. IRTHKOIN is a new cryptocurrency coming soon to a computer/laptop/cellphone near you.
Here's a "Link" to the IRTHKOIN website for information regarding the uniqueness of it, compared to all other cryptocurrencies available today. In addition, you can read more about IRTHKOIN on this website, just go to my landing page for this website/blog and scroll down on the "Pages" and click on IRTHKOIN.
Thanks for taking the time to read this!
Peace & Abide, La paz y la morada, السلام والالتزام , שלום ושמירה, Paix et Demeure, Խաղաղությունը եւ մնալը, Мир и пребывание,, 平和と遵守, 和平與恪守, Aştî û Abad, صلح و عبید, Fred och Abide, Kapayapaan at Patuloy, Frieden und Bleiben, Mir i Ostanite, शांति और निवास, Hòa bình và ở lại, Мир и Абиде, שלום און בלייַבן, สันติภาพและการปฏิบัติ, Mir in bivanje,
Yadhum oore yaavarum kelir, "The World Is One Family"

Dr. T. C. Saxe, DD, RSISHE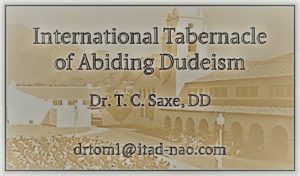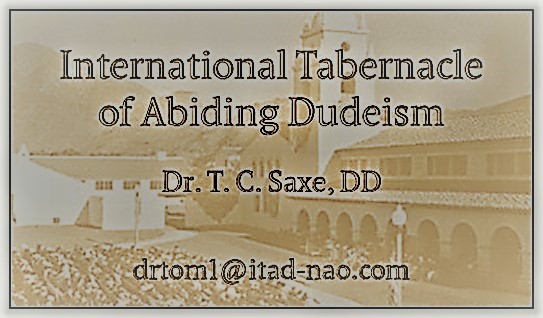 Here's a new website: https://swordsintoplowshares.net/
For those who have been keeping up with my progress with "The Dead Armadillo" story, here's my latest
DeadArmadilloInManuscriptFormat051021
Here's a few Social Media links for sharing, thanks:
This website is not filled with a bunch of "Click-On" ads for the latest in "Toothbrushes" "Fashion" or "Free trips to wherever" generating millions of pesos in income. If you do decide to donate a few Pesos because you enjoy reading my essays, that's awesome, and I sincerely thank you.
Send Dr. Saxe a comment using the form below: