This page is where I'm listing my most important story. It is the one that I have been attempting to write for over forty (40) years (based on my own life experiences).
Over the years, each attempt at writing this story was short-lived because I lacked three things, like real inspiration, my memory, (which was awakened by my last stroke in July of 2015), and enough of a skill-set in the mechanics of "Writing" .
In late September of this year (2019) I was finally the recipient of REAL inspiration for this story that I call, "The Dead Armadillo", and that last stroke I mentioned? It was close to my "Third Eye", and my memory has been super-enhanced, gradually, since that stroke.
Update February 26th, 2021: I'm currently in farcecrap jail for about a week so, that circumstance has afforded me some newly-inspired time to work on my novel more.
THANKS SO MUCH FOR VISITING MY WEBSITE AND READING MY "WRITINGS"
Click the following for the latest PDF format of, "The Dead Armadillo"
DeadArmadilloInManuscriptFormat022721A
Once the screenplay is finished I will post a link
Peace & Abide, La paz y la morada, السلام والالتزام , שלום ושמירה, Paix et Demeure, Խաղաղությունը եւ մնալը, Мир и пребывание,, 平和と遵守, 和平與恪守, Aştî û Abad, صلح و عبید, Fred och Abide, Kapayapaan at Patuloy, Frieden und Bleiben, Mir i Ostanite, शांति और निवास, Hòa bình và ở lại, Мир и Абиде, שלום און בלייַבן, สันติภาพและการปฏิบัติ, Mir in bivanje,
Yadhum oore yaavarum kelir, "The World Is One Family"

Dr. T. C. Saxe, DD, RSISHE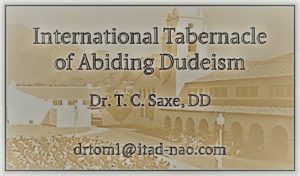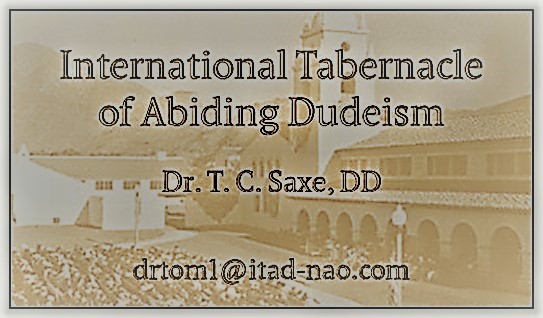 Click on a link here to share:   
This website is not filled with a bunch of "Click-On" ads for the latest in "Toothbrushes" "Fashion" or "Free trips to wherever" generating millions of pesos in income. If you do decide to donate a few Pesos because you enjoy reading my essays, that's awesome, and I sincerely thank you.
Send Dr. Saxe a comment using the form below: