Advertise with us! If you notice, this website has over 250,000 visits since January 2016.  If you are interested in getting your product or service advertised please do not hesitate in contacting us. Send us a message via this website's mail form by clicking on the following link.
Here's one of the most important letters I have ever written to someone. Please follow this link. If you don't mind, please share the following page after reading:
Strain: ThatsReallyGoodShitKimosabe harvested 10/02/2017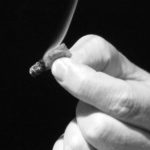 For those of you that have enjoyed reading my posts and pages, and would like to make a small donation in support of my writing efforts and intentions, I have now set up a PayPal account for you to contribute $1 or so, or you can send some homemade Venison Jerky or Reese's Peanut Butter Cups , your donation is 100% tax deductible.