Being intelligent because of a life-time of experiences can sometimes be a handicap.
Of my close circle of friends, one friend is permanently disabled mentally to no fault of his own, i.e., a bad prescription a doctor gave him 30 years ago for some physiological problems.
Another, a friend, in his late fifties that has a few mental issues that I don't need to get into that make him obnoxious even to his own family, someone that I took great care in not being around for eight months when Manfred was here on vacation.
Someone who now has become tolerable for me because he knows I know what he is suffering from maybe, that has inspired me quite a bit lately.
I had always told my brother Paul, "I like Dan I love his art. I just can't be around him because of MY triggers set off by his egomaniacal rude behavior"..
He was in my trailer with the other three of us, for at least a four hour sesh. Yes, I ALSO credit CANNABIS for my own "healing".
Lastly, poor Ton Ton. Nice kid. He raises exotic chickens. He WAS homeless until PAUL gave him basically a free place to stay, in Paul's "Guest House" 5th Wheel trailer that Manfred is going to be occupying for another three-week vacation this coming Monday when he and Paul get here from the airport. The words SLOW-WITTED. Note: I REALLY DO care about his overall situation, and future. His own grandmother finally gave up, his entire family finally gave up on trying t tolerate him because THEY, have no fucking clue what's ailing him, otherwise they would have sought out professional help for him.
The 19 children….Whoops! I meant chickens, were a huge surprise to both Paul and I. What homeless person do YOU know that comes with 19 chickens? I'm not going to give my readers my evaluation of Ton Ton's condition other than it's an affliction that Ton Ton can't help, and other then some untested Neuro-surgery……..Frankenstein-ish surgery, his affliction cannot be cured, and DRUGS FOR SURE CANNOT HELP HIM either.
Very sad, and my heart goes out to him because I can't help him with normal therapy. Paul keeps giving Ton Ton "rope" because of HIS compassionate heart.
One great example from tonight is during the 4-hour sesh, Paul is bringing in a flat-screen TV into my trailer as temp storage (pus he's a gamer) and starts asking me where he could set up in my kitchen which turned into a low-blood sugar event for my baby brother Paul which became a manic situation for him, back to me calmly him down……to his eating……to 30 minutes later everyone going back to their own beds to take a three-hour nap before waking up at Midnight for my 75th un-planned birthday sesh at 12:01AM.
All my friends that really know me know that I'm not setting myself apart, like I'm mentally perfect or something. I have always stated that I know I have my own set of psychosis that I sometimes have to deal with.
Here's the punchline. I have always stated that 100% of the human species since the beginning of time, whatever that is, IS CRAZY! Everyone has SOME mental issues going on.
We all manifest our emotions sometimes in ways that everyone else around us thinks either a wee bit off, or full lunatic crazy, right? Those that manifest violent psychotic behavior are in mental institutions or prisons…..Or dead.
So, like I said in the beginning. Being intelligent can sometimes be a handicap, and sometimes a blessing. Be patient, kind, and try to understand why our neighbor Joe was yelling, "I'll kill all of you" in a Peyton Place meets the Hatfield's & McCoy's kind of neighborhood feud.
I was the only one who had the knowledge of what PTSD does to a person who's son came home in a rubber bag from Afghanistan.
I've counseled many people young and old, with wartime-related PTSD, and childhood PTSD, like I USED TO suffer from (cured myself a long time ago).
Joe and I spoke at the fence-line yesterday for 45 minutes. I invited him to the Hawaiian Style Pig Feast the end of August. No, we're not like blood brothers, right now, but we are acquaintances that could turn into a bonding friendship.
That's patience and understanding, and……..Wait for it……FORGIVENESS! The ability to "Throw shit under the Bus" and keep on a' truckin' down the road of life. I used the word "Intelligent" because although my I.Q. is MENSA high (at the lowest end of the scale), it is a medical fact that sometimes, a malfunction or injury can cause a rising of awareness and "Intelligence", like for instance, my third stroke in 2015 that was close to my Pineal Gland. Do the math.
My own cognitive assessment is my writing has dramatically improved since I began my website in January 2016. Could my brain someday be studied, and the results written in medical journals? A cure for stupidity? No offense. I've always reserved the word STUPID for those poor people that can't help themselves, incurable. Then there's the word MORON or  sometimes substituted, IDIOT, or the harsher, more "intelligent" definition, IMBECILE. There's tons of different adjectives you can use. I've narrowed mine down.
This can plague anyone regardless of level of intelligence. I have personally known PHD paper on the wall folks show their ignorance because they lacked COMMON SENSE. So, there you have it. In spite of Einstein-comparable intelligence, I'm STILL plagued with my own stupidity at times. The where to temporary house Ton Ton's children until Paul gets HOPE RECUSE ready at his new acreage is solved, under my 5th Wheel Trailer. Wil the dudes wake up at Midnight, maybe, maybe not, and wait for it…….I DON'T CARE! Who cares about birthdays anymore at my age? What's next for me? Turning Crabgrass into Cannabis?
NightCafe did a great interpretation of my text prompt "EXPERIMENTAL ALIEN BRAIN SURGERY, Medical Textbook photographs, Album Cover art, no text 1900s photograph". I LOVED the result so much, I just had to make a Meme out of it, which then turned into an epic essay for me.
This essay was brought to you by those wonderfully visionaries at IRTHKOIN. The Evolutionary Crypto-Currency coming soon to your laptop, computer, and cellphone, stay tuned for news.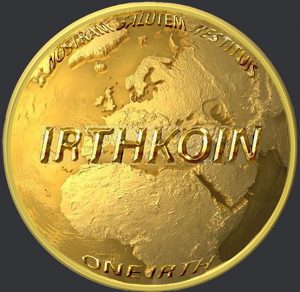 See my AI music and art at my YouTube channel here:  https://www.youtube.com/@music-art-theunknownsockpuppet
Visit my Spotify Channel for my AI created music as well, distributed by Distrokid to Amazon as well as 20 other platforms, here: https://open.spotify.com/artist/1ChRyiBPXTVraeCw6lpLKx
Visit my Spotify Channel Poker School here:  https://open.spotify.com/show/2oC0tzuIu6QjkJVhDG3Pfb
Peace & Abide, La paz y la morada, السلام والالتزام , שלום ושמירה, Paix et Demeure, Խաղաղությունը եւ մնալը, Мир и пребывание,, 平和と遵守, 和平與恪守, Aştî û Abad, صلح و عبید, Fred och Abide, Kapayapaan at Patuloy, Frieden und Bleiben, Mir i Ostanite, शांति और निवास, Hòa bình và ở lại, Мир и Абиде, שלום און בלייַבן, สันติภาพและการปฏิบัติ, Mir in bivanje,
Yadhum oore yaavarum kelir, "The World Is One Family"

Dr. T. C. Saxe, DD, RSISHE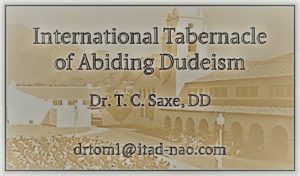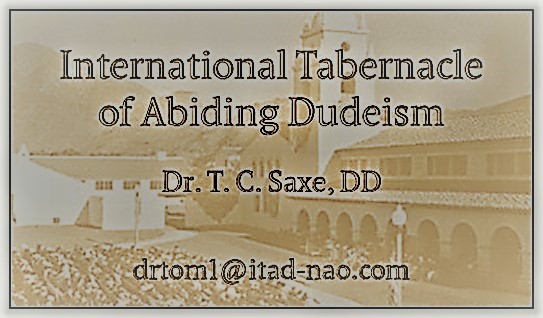 Here's a new website: https://swordsintoplowshares.net/
For those who have been keeping up with my progress with my new book, "Ramblings of an Old Fart" here's my latest in PDF format:
If you just happen to be a REAL publisher of "Books", you know, hard-bound, or, your rich daddy or uncle is, please contact me to get into the fierce bidding war to place your bid to publish my book. Just kidding, I'm really seeking a Literary Agent however, if you are one or your rich dada or uncle is. contact me.
Here's a few Social Media links for sharing, thanks:
This website is not filled with a bunch of "Click-On" ads for the latest in "Toothbrushes" "Fashion" or "Free trips to wherever" generating millions of pesos in income. If you do decide to donate a few Pesos because you enjoy reading my essays, that's awesome, and I sincerely thank you. IF, you donate the cost of a Starbucks, it will go towards fixing my A/C and my fridge, NOT, my Golden Statuette. 
We give awards out for everything from acting to how many Hot-Dogs they can shove down their gullet. What about and award for people that encourage the weary with optimism for THEIR life's goals and visions, to inspire another person, and believe in THEIR value as a human being? Wouldn't THAT be groovy? Yes, this essay was not really about me or an imagined trophy, it's ALL ABOUT YOU! What do YOU want to accomplish in your life?
Send Dr. Saxe a comment using the form below: