This YouTube video is short and a good eye-opener even if it's REAL non-MSM news, or fake MSM controlled opposition news or whatever.
I have been holding back my thoughts or opinions on this Andrew Tate dude bullshit simply because I was not a fan, and had no clue who or what he is/was until he was arrested in Bulgaria or Romania, or wherever somewhere in the former Soviet Union's states or territories.
In the beginning of my viewing of this video on Andrew Tate, the only thing going through my mind was that somewhere in the past year or so that the "Andrew Tate" bullshit has been pepper-spraying all of us that are on the internet. So, being totally clueless except for that one memory of someone mentioning the words Child Trafficking". My uninformed mind and justified attitude towards this totally unknown dude to me was a few expleted deleteds, coming to mind.
This slime-ball Andrew Tate (and his brother), Andrew being a World Champion Kickboxer, and I'm a 75–year-old, retired dude living in the Mojave Desert…..
I could maybe still kick his fucking ass. Tell him to look me up if what I say offends him. I know I can't kick his ass, but face-to-face at a poke table or on my living room couch, I'd talk him to death. I'm the King of Poker Table Chat. Good luck, Andrew.
Not debating his legal problems, more a discussion of life itself. Find out what really makes him tick (or ticked off), and possibly try to figure out his mental condition, what psychological issues were plaguing him. To try to help him.
If he and his brother really did what their accused of, running an illegal prostitution operation with women over the age of 18…..who cares? Shit! I'd invest in a legal Bunny Ranch here in the desert but there's no market. We're too far out in the desert (not too old though).
In Tate's case, nothing can really help him except a long prison cell, anywhere…..if he is guilty of child trafficking. Right? I have seen no evidence of that yet, so now this whole Andrew Tate issue is worth more of my time. Who knows? At the end of this writing journey maybe I'll be inviting Andrew over for a Hawaiian Pig Roast End of Summer Get/Together Celebration.
Because now this information that you're about to view on this YouTube provides information to me now in flip-flop fashion, and it should enlighten everyone else who watches this video as well, who were praying really hard for his death (religious people) or just fans of his career in martial arts, blindly supporting poor Andrew Tate. Or, had no clue like me. Early on, I started getting suspicious about the sheer numbers of all media interviewing him/allowing him hours and hours of one-sided free publicity for him, watching his clips of him on major podcasts, briefly from time to time, and a few re-plays of his own podcast show.
I confess, out of ignorance at first, I HAD been leaning towards pedophile-ring kind of H:human Trafficking" because I had no clue. Ignorance is no excuse when a man's reputation and life is at stake. Wither he's guilty of running a high-end Call Girl (hooker to us old farts) operation wherever he was, or he may be innocent of all charges, and he's still an obnoxious prick because of his psychosis , certainly no Joe Rogan.
Yes, he's still a loud-mouthed, egotistical brat who loves to hear himself talk, (he's no Hulk Hogan) and I guess that's what Macho is all about, BUT, and it's a BIG BUT, I'd rather be a quiet man carrying a Big STICK (or a semi-automatic turned full) with a little bit of wisdom, knowing that he  would knock me out in a second . I have found no evidence of this modern day pimp being involved with the trafficking of children like we see it and think of it, you know, babies to young teen age.
Andrew, the Hawaiian Pig Roast End of Summer Get/Together Celebration unfortunately, is a BYOB party.
Link to YouTube video about Andrew Tate and his brother: https://www.youtube.com/watch?v=_yzVYxFQqMY
Link to Forbes Magazine List of Romanian Charges: https://www.forbes.com/sites/conormurray/2023/02/01/andrew-tate-again-appeals-romanian-detention-his-human-trafficking-charges-explained-and-a-timeline-of-the-social-media-stars-controversies/?sh=5879cdae4e6e
NightCafe image here did a great interpretation of my text prompt (hookers on stairs, plus a lot more). I LOVED the result so much, I just had to do a little Photoshopping on it. In real life, my ancestors on my father's side were the Gulbransen's from Norway. I'm a Viking through and through.
We are now planning to leave this property because someone had turned us in as operating a "Trailer Park" without the proper license and zoning. Paul now has the new location for HOPE REXCUE The official serving of papers still may not happen because the county gal that Paul spoke to in person was 100% on the side of HOPE RESCUE. She did everything in her power to try to help Paul figure a way out of this mess we're in. My optimism tells me that the people responsible for serving Paul hold off as long as they can, after THEY find out what this is all about. A grieving couple with PTSD whose son came home in a black rubber bag from Afghanistan. I'm still trying to figure out how to help Joe and his wife get treatment. So, THIS post, I'm asking al my faithful friends that come to my website on a daily basis to contribute ANYTHING you can to saving HOPE RESCUE, two dudes living on Social Security, our families,  and Ton Ton and his children. My PayPal link is further down this page. Thank you!
This essay was brought to you by those wonderfully visionaries at IRTHKOIN. The Evolutionary Crypto-Currency coming soon to your laptop, computer, and cellphone, stay tuned for news.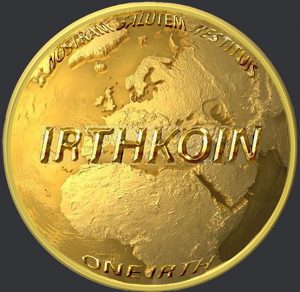 See my AI music and art at my YouTube channel here:  https://www.youtube.com/@music-art-theunknownsockpuppet
Visit my Spotify Channel for my AI created music as well, distributed by Distrokid to Amazon as well as 20 other platforms, here: https://open.spotify.com/artist/1ChRyiBPXTVraeCw6lpLKx
Visit my Spotify Channel Poker School here:  https://open.spotify.com/show/2oC0tzuIu6QjkJVhDG3Pfb
Peace & Abide, La paz y la morada, السلام والالتزام , שלום ושמירה, Paix et Demeure, Խաղաղությունը եւ մնալը, Мир и пребывание,, 平和と遵守, 和平與恪守, Aştî û Abad, صلح و عبید, Fred och Abide, Kapayapaan at Patuloy, Frieden und Bleiben, Mir i Ostanite, शांति और निवास, Hòa bình và ở lại, Мир и Абиде, שלום און בלייַבן, สันติภาพและการปฏิบัติ, Mir in bivanje,
Yadhum oore yaavarum kelir, "The World Is One Family"

Dr. T. C. Saxe, DD, RSISHE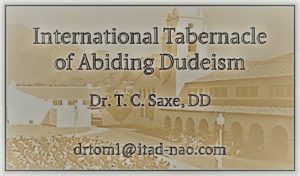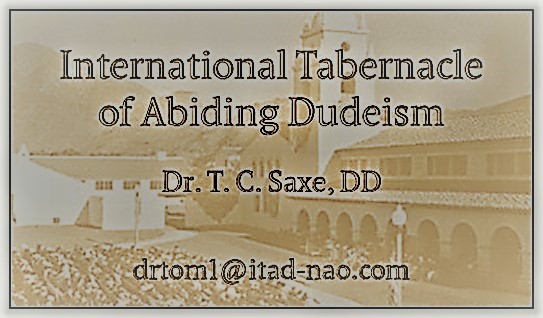 Here's a new website: https://swordsintoplowshares.net/
For those who have been keeping up with my progress with my new book, "Ramblings of an Old Fart" here's my latest in PDF format:
If you just happen to be a REAL publisher of "Books", you know, hard-bound, or, your rich daddy or uncle is, please contact me to get into the fierce bidding war to place your bid to publish my book. Just kidding, I'm really seeking a Literary Agent however, if you are one or your rich dada or uncle is. contact me.
Here's a few Social Media links for sharing, thanks:
This website is not filled with a bunch of "Click-On" ads for the latest in "Toothbrushes" "Fashion" or "Free trips to wherever" generating millions of pesos in income. If you do decide to donate a few Pesos because you enjoy reading my essays, that's awesome, and I sincerely thank you. IF, you donate the cost of a Starbucks, it will go towards fixing my A/C and my fridge, NOT, my Golden Statuette. 
We give awards out for everything from acting to how many Hot-Dogs they can shove down their gullet. What about and award for people that encourage the weary with optimism for THEIR life's goals and visions, to inspire another person, and believe in THEIR value as a human being? Wouldn't THAT be groovy? Yes, this essay was not really about me or an imagined trophy, it's ALL ABOUT YOU! What do YOU want to accomplish in your life?
Send Dr. Saxe a comment using the form below: