TLDR!
Note: The following was either off the Mayo Clinic website or one of the other trusted sources for information on everything medical, from soup to nuts. I just couldn't find my source when I went back to my iPhone. Trust me, this info is readily available anywhere for those who are practitioners or someone who is curious.
TLDR whoops! ADHD Description:
chronic condition including attention difficulty, hyperactivity, and impulsiveness.
ADHD often begins in childhood and can persist into adulthood. It may contribute to low self-esteem, troubled relationships, and difficulty at school or work.
Very common. More than 3 million US cases per year
Treatment can help, but this condition can't be cured
Chronic: can last for years or be lifelong
Requires a medical diagnosis
On Facebook, very few of my readers complain that my posts are way too long. I think it's just been two friends (dudes) Hahahaha!
When he typed in , "STOP WITH YOUR SHIT NOBODY READS THIS SHIT ANYWAY! TLDR".
The TLDR is a gamer's phrase for "TOO LONG DIDNT READ" as if he were bragging to the public audience that he's the clever one when in fact, he's exposing his ADD to a worldwide audience! Hahahaha! I laughed out loud when I first read his "educated" comment.
The only way I can explain it to him as I  am typing my response back to him after giving his comment a true "Laughy Face" instead of an angry face as I point out the very category Facebook is in, "Social" "Media".
My normal readers/friends who do not suffer with ADD ATTENTION DEFICIT DISORDER WHICH IS WHY THIS PORTION OF MY RESPONSE TO YOU IS ALL IN CAPS NOW THAT PERHAPS I HAVE YOUR ATTENTION Social Media is NOT some video game and Facebook is not Discord, and if you are not already aware of your common symptom, please seek professional counseling/care.
Oh, almost forgot to answer you back when you complained about the length of my sometimes funny sometimes educational posts. My response in caps……Wait for it….
I DON'T CARE!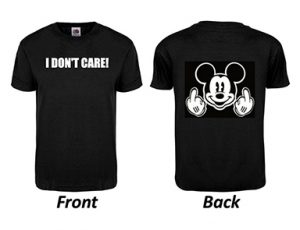 T-Shirt available for small donation
Postscript: The majority of my friends/readers of my posts that DO enjoy my writing style and stories support me on Facebook, just by sharing my posts, do so BECAUSE they love the art of reading.
They may not have a 1,000 square of library in their home, few have, they are all my friends on "Social Media" that like or live my schtick. I'm not telling you to go back to your gaming world, I'm saying you need a therapist. Good night! Peace!…….
As I clicked on the "reply" button, I thought, gee, this whole story the preceding, might make it as a PSA and for those that DO read my writing, a lightbulb might go on in YOUR head explaining why your sister or just someone you know and love is not a good time in a one-on-one conversation.
Brothers & Sisters who are suffering from ADD that didn't skip all the paragraphs and came right to the end as I planned it, We all are believing that the Meds will help your brother or sister, or someone you know suffering with ADHD.
Believe it or not, it's not that my readership (counting my website at 1.5 million visits from 181 countries since January of 2016).
They're not purposefully reading my Facebook posts avoiding paying for my book cause it's not out just yet.
I'm not yet negotiating with a major publication/magazine to publish an on-going collection of my favorite stories and schtick.–
ADD (Attention Deficit Disorder now know as ADHD add the hyper-activity, is hard to deal with sometimes in day-to-day life if someone you live with like a child, spouse or friend, suffers with it. There IS hope? Nahhh, the only hope I believe in is HOPE RESCUE.
I prefer to be optimistic rather than hopeful. When learning to deal with/accommodate/help someone close to you like a brother with ADHD, the secret is to be patient and understanding. It's all good after that. The NightCafe image here didn't quite interpret my text prompt (younger man) but the result speaks to the point that people of all ages suffer from ADHD. Joe and his lovely wife are coming to the Hawaiian Pig Roast Feast that Paul is having towards the end of August.
We are now planning to leave this property because someone had turned us in as operating a "Trailer Park" without the proper license and zoning. Paul now has the new location for HOPE REXCUE The official serving of papers still may not happen because the county gal that Paul spoke to in person was 100% on the side of HOPE RESCUE. She did everything in her power to try to help Paul figure a way out of this mess we're in. My optimism tells me that the people responsible for serving Paul hold off as long as they can, after THEY find out what this is all about. A grieving couple with PTSD whose son came home in a black rubber bag from Afghanistan. I'm still trying to figure out how to help Joe and his wife get treatment. So, THIS post, I'm asking al my faithful friends that come to my website on a daily basis to contribute ANYTHING you can to saving HOPE RESCUE, two dudes living on Social Security, our families,  and Ton Ton and his children. My PayPal link is further down this page. Thank you!
This essay was brought to you by those wonderfully visionaries at IRTHKOIN. The Evolutionary Crypto-Currency coming soon to your laptop, computer, and cellphone, stay tuned for news.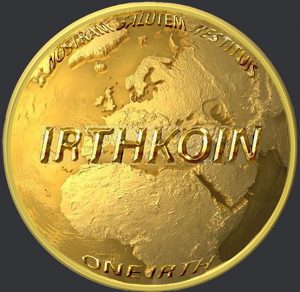 See my AI music and art at my YouTube channel here:  https://www.youtube.com/@music-art-theunknownsockpuppet
Visit my Spotify Channel for my AI created music as well, distributed by Distrokid to Amazon as well as 20 other platforms, here: https://open.spotify.com/artist/1ChRyiBPXTVraeCw6lpLKx
Visit my Spotify Channel Poker School here:  https://open.spotify.com/show/2oC0tzuIu6QjkJVhDG3Pfb
Peace & Abide, La paz y la morada, السلام والالتزام , שלום ושמירה, Paix et Demeure, Խաղաղությունը եւ մնալը, Мир и пребывание,, 平和と遵守, 和平與恪守, Aştî û Abad, صلح و عبید, Fred och Abide, Kapayapaan at Patuloy, Frieden und Bleiben, Mir i Ostanite, शांति और निवास, Hòa bình và ở lại, Мир и Абиде, שלום און בלייַבן, สันติภาพและการปฏิบัติ, Mir in bivanje,
Yadhum oore yaavarum kelir, "The World Is One Family"

Dr. T. C. Saxe, DD, RSISHE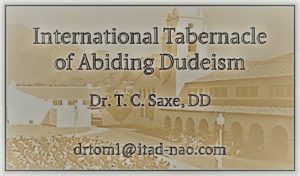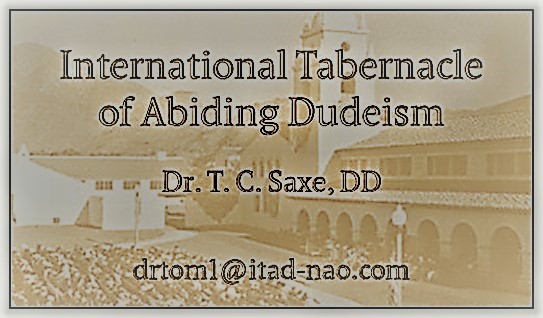 Here's a new website: https://swordsintoplowshares.net/
For those who have been keeping up with my progress with my new book, "Ramblings of an Old Fart" here's my latest in PDF format:
If you just happen to be a REAL publisher of "Books", you know, hard-bound, or, your rich daddy or uncle is, please contact me to get into the fierce bidding war to place your bid to publish my book. Just kidding, I'm really seeking a Literary Agent however, if you are one or your rich dada or uncle is. contact me.
Here's a few Social Media links for sharing, thanks:
This website is not filled with a bunch of "Click-On" ads for the latest in "Toothbrushes" "Fashion" or "Free trips to wherever" generating millions of pesos in income. If you do decide to donate a few Pesos because you enjoy reading my essays, that's awesome, and I sincerely thank you. IF, you donate the cost of a Starbucks, it will go towards fixing my A/C and my fridge, NOT, my Golden Statuette. 
We give awards out for everything from acting to how many Hot-Dogs they can shove down their gullet. What about and award for people that encourage the weary with optimism for THEIR life's goals and visions, to inspire another person, and believe in THEIR value as a human being? Wouldn't THAT be groovy? Yes, this essay was not really about me or an imagined trophy, it's ALL ABOUT YOU! What do YOU want to accomplish in your life?
Send Dr. Saxe a comment using the form below: