So, I've been watching the 4th of series of shoot-em'-up drug lord series produced in Columbia. This one is titled, THE SNITCH CARTEL: ORIGINS. Has far less beheadings with a chainsaw, than the first three.
I'm in the middle of episode 18. Beginning at at 22 minutes and 47 seconds, when Leonardo is accidentally confronted in the hospital by his wife, who was there and found out that she is pregnant. He's standing there with his new lover who was there and found out that SHE ALSO was pregnant. Talk about being caught between an outhouse door and a rabid raccoon!
Ya gotta know the backstory to understand how hilarious this is, and how genius the screen writers are. Did I mention DIALOGUE yet?
At approximately 23 minutes into this episode, Leonardo's wife explains why SHE'S there….She's PREGNANT !…..And you could almost see Leonardo's balls retract into his stomach, from the look on his face at that moment.
Sad for a super-testosterone dude with millions of Sperm gnashing their teeth waiting to be loosed upon society. What do you call a dude with tons of really healthy sperm? Extraordinarily fertile? Super-Virile Dude?
Hmmmm…. I think I just created my next cartoon character, THE SUPER-VIRILE DUDE! Happier than a Hog in shit….Able to defend himself in a bar room brawl…..But cums way to fast. Maybe a characteristic version/cross between Arnold Schwarzenegger and Paul Newman? Columbian version?
I digress, things were finally smoothing out between the two women, and Leonardo was content with his lover. It was what, a few weeks before when Leonardo's wife had accidentally fallen in love again with him after drinking and watching a Soccer game on TV at his mom's house? They fucked. She got pregnant. No biggie, right?
THAT'S, what is going through his lover's mind at that precise moment at approximately 22 minutes and 48 seconds.
I stopped right there two hours ago to write this, as I often do when I'm stoned, so I can't tell you what happened next. Watch the series yourself.
As I have said in my previous reviews, this ongoing series of series is sooo good, it's so well produced, directed, and acted, it has been a pleasure watching these four series. The acting, the screenplay/scripts, the music, the sets, the cinematography, the editing, the scenery, the DIALOGUE! And, the subtitling.
Once in a while I DO admit that I'm stoned wilts watching. The Columbian company responsible for these great series is Caracol Internacional. I'm optimistic that you will enjoy this series or a least the genre, and share this review/post on Social Media.
My last word? DIALOGUE!
Postscript: I haven't done the research yet, but I'm going to find out if any of the films produced by Caracol Internacional has ever won any American awards, Emmys, etceteras? The reason I'm curious is because everting that I've seen so far is equal if not better than the vest ever cewated for an American audience.
Thanks for reading my little review. Stay tuned on my YouTube channel WANDERINGS OF AN OLD FART for a video of that chapter from my book.
Here's my YouTube channel link: https://www.youtube.com/channel/UCFKWtPdQ6pxi0LzUibYLqlA
This essay was brought to you by those wonderfully visionaries at IRTHKOIN. The Evolutionary Crypto-Currency coming soon to your laptop, computer, and cellphone, stay tuned for news.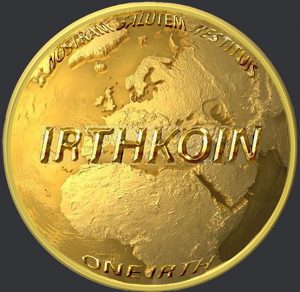 Peace & Abide, La paz y la morada, السلام والالتزام , שלום ושמירה, Paix et Demeure, Խաղաղությունը եւ մնալը, Мир и пребывание,, 平和と遵守, 和平與恪守, Aştî û Abad, صلح و عبید, Fred och Abide, Kapayapaan at Patuloy, Frieden und Bleiben, Mir i Ostanite, शांति और निवास, Hòa bình và ở lại, Мир и Абиде, שלום און בלייַבן, สันติภาพและการปฏิบัติ, Mir in bivanje,
Yadhum oore yaavarum kelir, "The World Is One Family"

Dr. T. C. Saxe, DD, RSISHE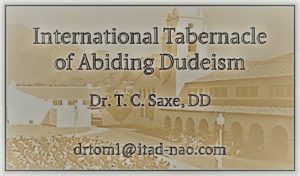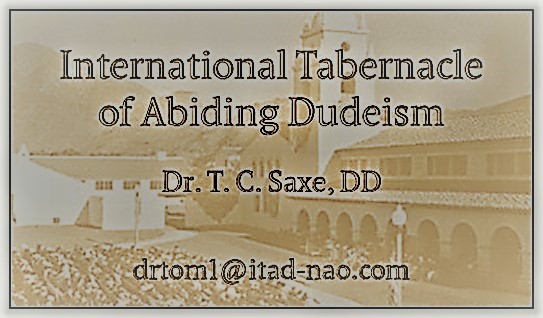 Here's a new website: https://swordsintoplowshares.net/
For those who have been keeping up with my progress with my new book, "Ramblings of an Old Fart" here's my latest in PDF format:
If you just happen to be a REAL publisher of "Books", you know, hard-bound, or, your rich daddy or uncle is, please contact me to get into the fierce bidding war to place your bid to publish my book. Just kidding, I'm really seeking a Literary Agent however, if you are one or your rich dada or uncle is. contact me.
Here's a few Social Media links for sharing, thanks:
This website is not filled with a bunch of "Click-On" ads for the latest in "Toothbrushes" "Fashion" or "Free trips to wherever" generating millions of pesos in income. If you do decide to donate a few Pesos because you enjoy reading my essays, that's awesome, and I sincerely thank you.
Send Dr. Saxe a comment using the form below: