Assuming that Shelton thinks he will never see me again every time I leave and see his reaction of overjoyed laughter and happiness from Shelton, not because I'm almost 75-years-young, and he's thinking, "Oh no!! I'm going to outlive this old fart! Where will I live! Who will I live with?"
That's not what he's thinking every time I have to go somewhere without him, like to Bobby's house for a smoke sesh.
I just told Shelton that I'm not going to perish and/or die outside the Casa, because EVERYTIME for the past four years that I have had to leave him in my air conditioned Casa, wither it's 30 minutes or five hours, he always acts like I had left him, was gone, forever.
So, right after his treat, he jumped with his front paws on the sofa cushion, and I lifted him up….
I said……Actually sang, these words, as I was petting him….
"You'll be with me when I die, snuggled up close, against my face, licking me behind my ear, as I take my final breath". (or substitute, " or another hit upon the bong"…..).
Going to turn this into a Country/Western song in the style of George Jones, I've included a "Link" to the song that has the PERFECT melody for my song about Shelton and I. See below.
Full circle back to Shelton. Isn't it amazing the love our dogs have for us, and that special relationship that we share with our dogs that makes us say, he or she is our best friend.
Shelton is not a "Guard Dog" like many people have to protect their property. He's a West Highland White Terrier. Your buddy Gomer, a Weiner Dog, is not considered to be a "Guard Dog" breed either, etcetera.
Like four Dobermans that WILL kill even its owner if he suddenly modifies his habitual/automatic schedule with his dogs.
True story from the 70's? 80's? In that case, they were not "pets" in the same sense that we use the word.
I'm sure they all had names, and I'm sure the gas station/car repair shop owner had his favorite that received most of his attention.  His favorite, a female Doberman named Bessie, joined in with the other three dogs and ripped his throat out as soon as he opened the door to get his wallet.
That's not to say that every junkyard dog, or the four Pit Bulls that someone might have on their two/acre ranch that are outside dogs that spend as much time inside as they do outside, and are individually loved and pampered (loved), and are sweet to me and compete with each other to lick my face every time I visit for a smoke sesh, would STILL rip my heart out if I climbed the fence at two o'clock in the morning. Their best buddy in the whole world has them for that dual purpose, to love them as I love Shelton, and, to guard his property when he's gone.     
Anyway, anyone that has suggestions for more lyrics add them in the comments section on Facebook or in a website message here. Thanks.
Postscript: George Jones is one of my all-time favorite Country- Western artists/songwriters.
Postscript Too: This AI created image of mine of a dude with his best friend, is a small file on purpose, and IS available in very high resolution suitable for printing on anything from a coffee cup to a giant billboard in Hollywood. 
This essay was brought to you by those wonderfully visionaries at IRTHKOIN. The Evolutionary Crypto-Currency coming soon to your laptop, computer, and cellphone, stay tuned for news.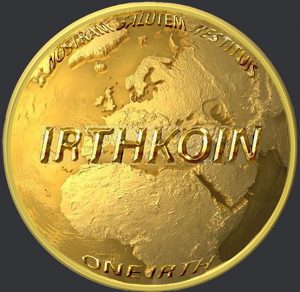 See my AI music and art at my YouTube channel here:  https://www.youtube.com/@music-art-theunknownsockpuppet
Visit my Spotify Channel for my AI created music as well, distributed by Distrokid to Amazon as well as 20 other platforms, here: https://open.spotify.com/artist/1ChRyiBPXTVraeCw6lpLKx
Visit my Spotify Channel Poker School here:  https://open.spotify.com/show/2oC0tzuIu6QjkJVhDG3Pfb
Peace & Abide, La paz y la morada, السلام والالتزام , שלום ושמירה, Paix et Demeure, Խաղաղությունը եւ մնալը, Мир и пребывание,, 平和と遵守, 和平與恪守, Aştî û Abad, صلح و عبید, Fred och Abide, Kapayapaan at Patuloy, Frieden und Bleiben, Mir i Ostanite, शांति और निवास, Hòa bình và ở lại, Мир и Абиде, שלום און בלייַבן, สันติภาพและการปฏิบัติ, Mir in bivanje,
Yadhum oore yaavarum kelir, "The World Is One Family"

Dr. T. C. Saxe, DD, RSISHE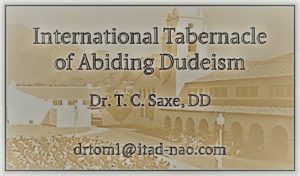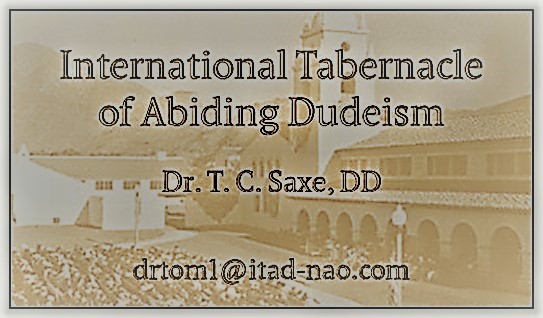 Here's a new website: https://swordsintoplowshares.net/
For those who have been keeping up with my progress with my new book, "Ramblings of an Old Fart" here's my latest in PDF format:
If you just happen to be a REAL publisher of "Books", you know, hard-bound, or, your rich daddy or uncle is, please contact me to get into the fierce bidding war to place your bid to publish my book. Just kidding, I'm really seeking a Literary Agent however, if you are one or your rich dada or uncle is. contact me.
Here's a few Social Media links for sharing, thanks:
This website is not filled with a bunch of "Click-On" ads for the latest in "Toothbrushes" "Fashion" or "Free trips to wherever" generating millions of pesos in income. If you do decide to donate a few Pesos because you enjoy reading my essays, that's awesome, and I sincerely thank you.
Send Dr. Saxe a comment using the form below: