There is one reason why we don't say "Holy Christmas" instead of "Merry" Christmas like we all are used to saying as a happy, merry, greeting amongst friends and strangers.
Hundreds of years ago, the short two words celebrating the birth of Jesus WAS "Holy Christmas" as a greeting/salutation.
It was during a time in our history, that anywhere the Christian Religion l was dominant (which WAS Catholicism ONLY at that time), there was year round misery for those that although they still believed in Jesus Christ, they did NOT believe in Catholicism. They were scorned, tortured, and in many cases, crucified for not adhering to the Catholic religion.
The Inquisition was a powerful office set up within the Catholic Church to root out and punish heresy throughout Europe and the Americas. It's unbelievably disgusting what the Roman Catholic Church did to humanity.
Beginning in the 12th century and continuing for hundreds of years, the Inquisition is infamous for the severity of its tortures and its persecution of Jews and Muslims, and non-Catholic Christians.
If you were a native of South America, and many other third-world countries, you were put to death if you didn't convert from paganism or whatever, to Catholicism.
In Europe, that persecution continued up until the time when larger and larger groups of people,  who were followers of Martin Luther, truly began to achieve religious freedom. The Reformation. The beginnings of all the various Protestant denominations, key word, "Protest".
Prior to the advent of the Protestant movement, Persecution, and death mostly, for those true "Christians" that could not be converted to Catholicism.
So, Merry? No, but Holy Christmas. Then later, Christmas became a holiday that was filled with joy and laughter, and……wait for it…..SINGING!
Imagine singing "Holy Christmas, maybe repeating it over and over again, "Holy Christmas "Holy Christmas "Holy Christmas "Holy Christmas "Holy Christmas. People hadn't yet started writing what we now know as Christian Christmas Carols, limited language.
So, if you can imagine a small family of the persecuted Christians trying real hard to feel "Merry" celebrating the birth of Jesus while being chased by the Catholic Church's death squads.
After a bit, one would think, the persecuted Christians are saying, "Holy Christmas! Nothing Holy about how those asshole catlicks treat us".
Then, someone suggested "Happy" as in "Happy Christmas". No, that didn't quite work either.
Then someone came along and suggested "Heiter" which is German for "Merry". It would have been different if the German people were saying "Heil Heiter" instead of "Heil Hitler"…..Heil as a verb meaning "to greet_, so, "Hello Merry, or joyful (happiness)".
Singing "Merry Christmas" worked. Sounded silly repeated many times like "Holy Christmas", so that's why we say Merry Christmas once, followed by a  "HO-HO-HO" three times. The H0-HO-HO came along after Saint Nicholas (Santa Claus) came along. What a scary thing for a small child. A fat guy dressed weird, loudly saying, "Merry Christmas, HO-HO-HO" as your mother is forcing you to sit on this strange fat dude's lap. Never mind that he smelled weird (whiskey) and his beard scratched your face.
Doesn't work saying "HO-HO-HO-HO" (well, for some people, yes, it works).
Not two, "HO-HO"s, as in "Merry Christmas HO-HO", and Definitely not one "HO", as in "Merry Christmas, Ho".
I prefer saying "Merry Christmas" with four "HO's". Works for me anyway.
Postscript: For myself, Atheism didn't drop in on me all of a sudden. It took a few decades of study.
Postscript 2: As a species, we have been crossing over the 150 year threshold between the "Age of Pisces", referring to the Age of Religions and Wars, into the "Age of Aquarius" known as the Age of Technology and PEACE. Times they are a'changing folks.
This essay was brought to you by those wonderfully visionaries at IRTHKOIN. The Evolutionary Crypto-Currency coming soon to your laptop, computer, and cellphone, stay tuned for news.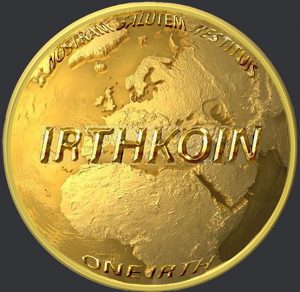 Peace & Abide, La paz y la morada, السلام والالتزام , שלום ושמירה, Paix et Demeure, Խաղաղությունը եւ մնալը, Мир и пребывание,, 平和と遵守, 和平與恪守, Aştî û Abad, صلح و عبید, Fred och Abide, Kapayapaan at Patuloy, Frieden und Bleiben, Mir i Ostanite, शांति और निवास, Hòa bình và ở lại, Мир и Абиде, שלום און בלייַבן, สันติภาพและการปฏิบัติ, Mir in bivanje,
Yadhum oore yaavarum kelir, "The World Is One Family"

Dr. T. C. Saxe, DD, RSISHE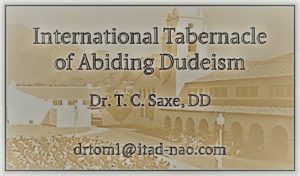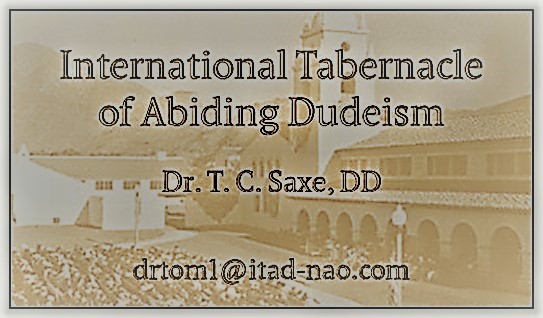 Here's a new website: https://swordsintoplowshares.net/
For those who have been keeping up with my progress with my new book, "Ramblings of an Old Fart" here's my latest in PDF format:
If you just happen to be a REAL publisher of "Books", you know, hard-bound, or, your rich daddy or uncle is, please contact me to get into the fierce bidding war to place your bid to publish my book. Just kidding, I'm really seeking a Literary Agent however, if you are one or your rich dada or uncle is. contact me.
Here's a few Social Media links for sharing, thanks:
This website is not filled with a bunch of "Click-On" ads for the latest in "Toothbrushes" "Fashion" or "Free trips to wherever" generating millions of pesos in income. If you do decide to donate a few Pesos because you enjoy reading my essays, that's awesome, and I sincerely thank you.
Send Dr. Saxe a comment using the form below: