Paul was asking if I had any bleach. I said no why. He says he needs to bleach my sink after he washes Max's butt hole. Why? Because Toy Poodles have a LOT of curly hair around their butts, and poop "Turds" sometimes will stick AND dry, and in Max's case, it was getting out of hand.
The only way to prevent the poop-stickage thing is when you wipe his butt the first sign of poop/turd stickage and/or going to the groomer on a frequent basis.
So, Paul was just being considerate and conscientious asking me if I had any bleach, because it was my sink, he was planning on using, and the distinct possibility that he may have been wondering if I would ever prepare a meal in a kitchen sink. WTF? Spaghetti and Meatballs?
I said, "No big deal brother Paul. It's not like I'm going to be washing my feet in that sink anytime soon".
To which Paul immediately responded, "We were just going to toss you a salad in that sink". I laughed so hard because of the spontaneity of the moment.
We ARE stoned because as Manfred was leaving my Casa an hour ago, he noticed that Paul had forgotten to plug the electric-cooking device back in again. Manfred plugged it in…..AGAIN.
I say again because two hours ago, Paul had filled a large pot with water to heat up, (which he STILL needs) to gently lower Max's rear end into the sink of heated water to soften up those now petrified dog turds.
Yes, plural "Turds", because each time Max takes a shit, the turd comes out and is blocked by an earlier turd, buildings visibly recognizable hunk of dog shit.
So, full circle, with the first pot of heated water that Paul poured into the filthy/nasty sink (neither of us have turned on our water heaters), an hour after he poured that hot water into the sink, I got up from my chair and noticed that the water was really nasty, I had told Paul that if I were him, I'd start over again because that sink was nasty filthy dirty because I had not used it as a sink since I moved in here, and personally, I would not stick MY dogs ass in that nasty water.
Of course, Paul agreed. He emptied the sink of the heated, now nasty water, and cleaned it spotless, preparing it for the next pot of water.
Then he fills up the pot again, and goes back to his Casa. Before leaving, he set a timer with Alexa for 15 minutes, and I told him it would take two hours with that amount of water (full pot).
About an hour later, Manfred discovered that the hot/plate cooking device was not plugged in. He plugged it in and I said , "See you in two more hours". I laughed. It was spontaneity at its best. Third pot heating up now as I write this.
Let's face it. It takes skill to shave curly hair around a Toy Poodle's butt hole. Paul bought a dog grooming electric clipper and tried. Couldn't do it. Time to see Janet the Groomer again.
Postscript at 11:02 PM: Paul finally called me and asked me to turn off the hot plate.
While on our Walkie-Talkies, I walked into the kitchen and noticed that when Manfred had plugged in the plug that Paul forgot to plug in an hour ago, I noticed that the hot-plate was off all that time because the plug was loose. I first plugged it in all the way, then unplugged it after Paul said to turn it off.
I guess he'll try for the other 50% of what's left of Max's turds stuck to his curly-haired butt hole tomorrow.
Postscript 2: Don't attempt any of this when stoned. If you own a Toy Poodle and you're a Stoner, you'll understand.
This essay was brought to you by those wonderfully visionaries at IRTHKOIN. The Evolutionary Crypto-Currency coming soon to your laptop, computer, and cellphone, stay tuned for news.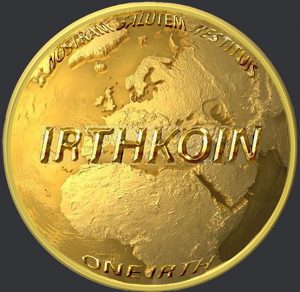 Peace & Abide, La paz y la morada, السلام والالتزام , שלום ושמירה, Paix et Demeure, Խաղաղությունը եւ մնալը, Мир и пребывание,, 平和と遵守, 和平與恪守, Aştî û Abad, صلح و عبید, Fred och Abide, Kapayapaan at Patuloy, Frieden und Bleiben, Mir i Ostanite, शांति और निवास, Hòa bình và ở lại, Мир и Абиде, שלום און בלייַבן, สันติภาพและการปฏิบัติ, Mir in bivanje,
Yadhum oore yaavarum kelir, "The World Is One Family"

Dr. T. C. Saxe, DD, RSISHE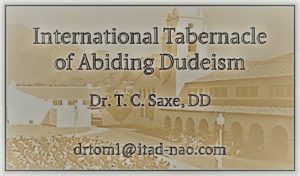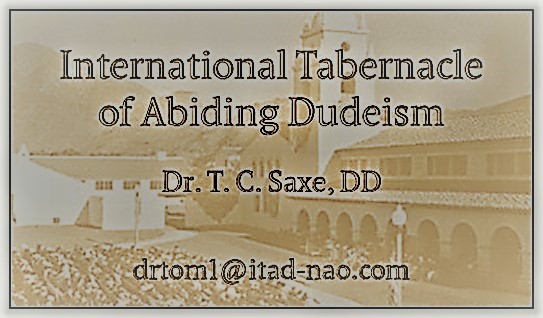 Here's a new website: https://swordsintoplowshares.net/
For those who have been keeping up with my progress with my new book, "Ramblings of an Old Fart" here's my latest in PDF format:
If you just happen to be a REAL publisher of "Books", you know, hard-bound, or, your rich daddy or uncle is, please contact me to get into the fierce bidding war to place your bid to publish my book. Just kidding, I'm really seeking a Literary Agent however, if you are one or your rich dada or uncle is. contact me.
Here's a few Social Media links for sharing, thanks:
This website is not filled with a bunch of "Click-On" ads for the latest in "Toothbrushes" "Fashion" or "Free trips to wherever" generating millions of pesos in income. If you do decide to donate a few Pesos because you enjoy reading my essays, that's awesome, and I sincerely thank you.
Send Dr. Saxe a comment using the form below: