To all my friends on farcecrap, my real friends and family, and my other "Friends" who are on my farcecrap "Friends List" because we all believe in the same things, like love for others, compassion, forgiveness, mercy, justice, etcetera.
I have been scammed by a Nigerian Scammer in what is probably the most ingenious/sophisticated scam ever devised. The scammer identified himself as a leading expert in Crypto Currency, a widely known expert by the name of Teeka Tiwari whom I thought I was communicating with.
In the initial contact via Twitter, MR. NIGERIAN SCAMMER had responded to a Twitter Tweet that I had sent him (with me thinking he was the real Teeka Tiwari) wherein I had solicited him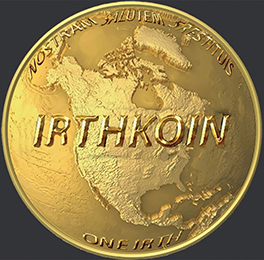 regarding my idea for a revolutionary new idea for a Crypto Currency, my IRTHKOIN. The scammer's Twitter account for Teeka seemed legit, using Teeka Tiwari's profile since 2013, with 16,700 followers.
In his first response on Twitter Messenger, the scammer requested continuing the "Conversation" on WhatsApp, which we did. Over the course of the past three weeks, on WhatsApp, I gave the scammer a tremendous amount of detailed information regarding my IRTHKOIN idea, which I am deleting from WhatsApp.
What wonderful enthusiasm the Teeka-scammer had, telling me how great my idea is, telling me that he was going to set up a Brokerage Account for me to begin the process of attracting major investors (which he was going to do being an ex-Wall Street dude), telling me that another business associate of his, a CEO of a major Crypto company was on board with my idea as well.
Through all this, I was convinced and elated that I was actually communicating with the real Teeka Tiwari, and that IRTHKOIN was on its way to becoming a major, life-changing, crypto currency. If you are interested in finding out what my IRTHKOIN is all about, click on this link:
Within the first few days during this ongoing communication with "Teeka", he instructed me to do a few things to facilitate the setting up of the Brokerage Account for me, which was supposed to attract the millions of dollars required to create all the infrastructure for IRTHKOIN. One of the things the scammer (as Teeka) instructed me to do, was the setting up of a Coinbase account, which I did.
In order for him to set up the Brokerage Account, the scammer (pretending to be Teeka) required that I give him access and control TEMPORARILY, of my Coinbase account. Not to worry, I was fully convinced that Teeka was the real deal. The scammer transferred/bought Bitcoin using my bank account. When I saw that transaction in my checking account, he said, not to worry, that it was part of setting up what was required to establish a Brokerage Account for me, and that I would see that money being deposited back in my account in four days. That did not happen.
Then, yesterday I received an email from Coinbase indicating that a transfer of another sum of money from my checking account had failed due to insufficient funds, and THAT'S what started me on my mission to determine if I had been communicating with the real Teeka Tiwari, or a SCAMMER.
Last night the scammer said he was sending $2,000 to me via my PayPal account, and that this morning at 7:00AM, we were going to have our first video conference by Zoom to discuss the next steps in bringing IRTHKOIN to life. Neither of those two things happened.
How did I determine that this dude was a scammer? His ISP Address on his cellphone as an additional access phone on my Coinbase account said it was a Nigerian ISP Address. His WhatsApp phone number is a landline in Rhode Island.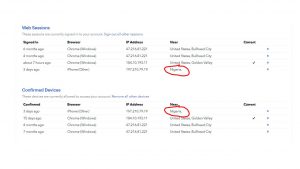 How do I feel after discovering that it was all a very elaborate, and successful scam? One would normally feel deep disappointment and anger, right? No, not in my case, as many of you know that I'm the Poster Child for optimism. Why? Because in this past two three weeks this whole scamming process has really inspired my thoughts and creativity around the IRTHKOIN idea. Was the inspiration worth the $$$ being scammed? We shall see.
I WAS scammed, lost $$ which really hurt the pocketbook as I'm living on just my Social Security, but on the positive side, I have been super-inspired as well. What I ask now is for just a little help from my friends here on farcecrap. If you feel charitable and compassionate, please, even if it's only a few dollars, send the cost of a Starbucks coffee to my PayPal account at tsaxe7211@hotmail.com thank you so much. You can also click on the PayPal link below.
Postscript: I'm going to continue promoting my IRTHKOIN Project to those folks that are in the crypto currency world, plus continue reaching out to the real Teeka to let him know that a scammer has been using his identity since 2013.
Peace & Abide, La paz y la morada, السلام والالتزام , שלום ושמירה, Paix et Demeure, Խաղաղությունը եւ մնալը, Мир и пребывание,, 平和と遵守, 和平與恪守, Aştî û Abad, صلح و عبید, Fred och Abide, Kapayapaan at Patuloy, Frieden und Bleiben, Mir i Ostanite, शांति और निवास, Hòa bình và ở lại, Мир и Абиде, שלום און בלייַבן, สันติภาพและการปฏิบัติ, Mir in bivanje,
Yadhum oore yaavarum kelir, "The World Is One Family"

Dr. T. C. Saxe, DD, RSISHE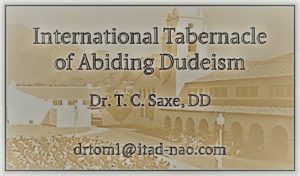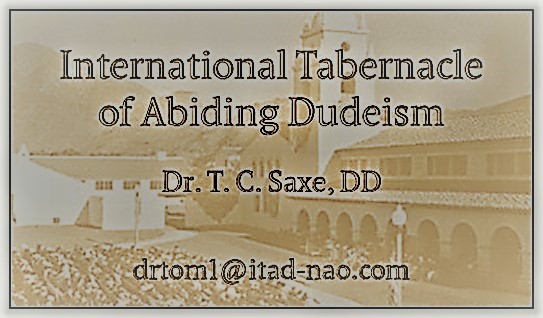 Here's a new website: https://swordsintoplowshares.net/
For those who have been keeping up with my progress with "The Dead Armadillo" story, here's my latest
DeadArmadilloInManuscriptFormat051021
Here's a few Social Media links for sharing, thanks:
This website is not filled with a bunch of "Click-On" ads for the latest in "Toothbrushes" "Fashion" or "Free trips to wherever" generating millions of pesos in income. If you do decide to donate a few Pesos because you enjoy reading my essays, that's awesome, and I sincerely thank you.
Send Dr. Saxe a comment using the form below: