I call this one "The Verizon music when you are on hold versus DEAD SILENCE" routine. You know those times when you are speaking with Verizon's "Customer Service" for three hours six minutes and twenty-eight seconds on what SHOULD be handled in 14 minutes at most, on a simple thing like changing, lowering, your "Verizon Cell Phone Plan" and ordering a "Free" iPhone13 on one of their promos, and you have spent nine different times on hold wherein the "Hold Music" is that all too familiar music, "Da Da Da Da Da Da Da Da…..Da Da Da Da Da Da" that over time, like the twelve years or so, because you have been on Verizon Hold 1,578 times, you have that little tune running through your head at odd times, like when you are taking a shit. You've even written short songs, funny lyrics, to that soooo familiar, simple, repetitive tune.
The fifth person now and tenth time on hold, rather than the familiar Verizon Customer Service Hold Music, there's just dead silence, the kind of silence that makes you wonder if this fifth Customer Service person is still on the phone, or if your call was "accidentally" disconnected. So, after about 16 minutes on hold, and you are just getting ready to hang up from your end, the Verizon dude comes back online, "Velly solly rat u hav to weet on holid so long".
After speaking with dudes and gals that were obviously in call centers in the USA because you could detect the Texas accent that one gal had, the dude with the Jersey accent who was absolutely the rudest asshole you had ever had the displeasure of speaking to, etcetera, you definitely feel that you are now speaking with some dude in Southeast Asia, in his bedroom which he shares with three other people, who works for a giant Asian company that provides "Customer Service Representatives" to American companies like Verizon.
Okay, so this last dude is in a Call Center in the Philippines or somewhere else in Southeast Asia. He is in spite of his accent, actually easy to speak with and take care of the business at hand, It took him 14 minutes with an additional 14 minutes on hold, three different times, three different times without the familiar Verizon Customer Service On Hold Music! Dead Silence!
Right at a weird but precisely stoned moment at the end of the call, I thought of an idea for a skit.  Split screen just as you now can see me on one side of the screen sitting at my desk in my office with the huge window giving me a view of the Bay of Monaco, speaking/holding/speaking/holding/speaking with the Asian Verizon Customer Service dude sitting in a folding metal chair in what appears to be a bedroom with a few stacked concrete blocks for a desk, sorting through stacks and stacks of Asian Music CD's trying to find SOMETHING he can use in place of not having the Verizon Customer Service On Hold Music, "Da Da Da Da Da Da Da"
Peace & Abide, La paz y la morada, السلام والالتزام , שלום ושמירה, Paix et Demeure, Խաղաղությունը եւ մնալը, Мир и пребывание,, 平和と遵守, 和平與恪守, Aştî û Abad, صلح و عبید, Fred och Abide, Kapayapaan at Patuloy, Frieden und Bleiben, Mir i Ostanite, शांति और निवास, Hòa bình và ở lại, Мир и Абиде, שלום און בלייַבן, สันติภาพและการปฏิบัติ, Mir in bivanje,
Yadhum oore yaavarum kelir, "The World Is One Family"

Dr. T. C. Saxe, DD, RSISHE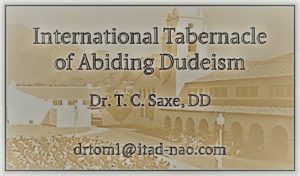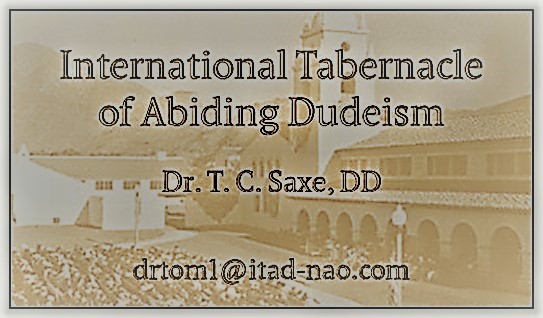 Here's a new website: https://swordsintoplowshares.net/
For those who have been keeping up with my progress with "The Dead Armadillo" story, here's my latest
DeadArmadilloInManuscriptFormat051021
Here's a few Social Media links for sharing, thanks:
This website is not filled with a bunch of "Click-On" ads for the latest in "Toothbrushes" "Fashion" or "Free trips to wherever" generating millions of pesos in income. If you do decide to donate a few Pesos because you enjoy reading my essays, that's awesome, and I sincerely thank you.
Send Dr. Saxe a comment using the form below: