Tonight my roommate Paul and I were sitting on the front porch shooting the shit, sharing a few bong loads…..well, maybe it was five, I can't remember. I happen to be wearing a T-Shirt that was the starting point and inspiration for my Steve Garvey Story. The T-Shirt that I was wearing was my Minnesota Twins World Series Championship T-Shirt from 1991 when the Twins won the World Series. Paul inquired about the T-Shirt so I stood up so he could see the front of my shirt clearly.
Paul: I see that you are wearing a new shirt I haven't see you wearing before……
Me: (Standing up) Oh, this is the T-Shirt celebrating the Minnesota Twins winning the World Series in 1991. The Twins gave me serial number 1 for singing the National Anthem for that final series winning game……
Paul: You sang the National Anthem? Wow….at a World Series?! I knew from other stories that you were a singer; I remember you had briefly mentioned singing at Dodger Stadium".
Me: Just kidding. A cousin of mine from Minnesota sent it to me for Christmas that year. I DID do the anthem at Dodger Stadium and it's an interesting story that will surprise you in an unexpected way. It's what I call my "Steve Garvey Story", so this story is not titled "I sang the National Anthem at Dodger Stadium" story. Here's why.
It's kinda interesting, how I managed to be invited to do the National Anthem in the first place. A vendor of mine at that time had a daughter that worked for the Dodger's front office. My vendor Bob, knew that I sang pretty good because he and I and a few other friends would do the Karaoke thing once in a while. I reckon I've always had a singing "Voice" that was recognised by others. At five-years-old I sang "We Three Kings of Orient are, tried to smoke, a Rubber Cigar" in church at Christmastime", taught "Voice" in Junior College, and did a little singing in Nashville when I was a young man. One day he asked me if I had any interest in maybe singing at a Dodger game sometime. I responded with curious excitement, "Well, I think that would be awesome. Why do you ask?" Bob then explained about his daughter working for the Dodgers front office and said that he had mentioned me to his daughter Susan at dinner a few nights earlier. All Susan needed was a Demo on a cassette tape. I gave Bob a tape within that week, and a week later, I think it was late May or early June, I received a call from the Dodgers, and a date was set for me to sing a few months later. August 13th, 1981. That was the day that I will never forget. I sang the National Anthem that day, and met most of the Dodger players and the team Manager Tommy Lasorda, coaches, and other staff.
My son Tommy was just a few days past his one year birthday, so here we were, my wife Trudy, my son, and myself. Trudy and Tommy were seated in a section in the stands behind Homeplate that was reserved for all the players wives. Trudy was sitting with Steve Garvey's wife Cyndy, and all the other player's wives. After the anthem I would eventually take a seat with Trudy and Tommy to watch the game. Later, my wife would share with me how she had held Tommy up to see me singing, and just before I started singing, she exclaimed with much exuberance, "Look Tommy! There's your daddy! He's going to be singing our National Anthem!" Knowing my wife at the time, I'm sure she screamed it out loud enough that folks in Torrance could hear her, hahahahaha. Good for her. It was a proud moment for her. I should have bought her one of those battery-operated megaphones.
I had what's called a "Dugout Pass". It basically let me go anywhere in the stadium. I was escorted under the bleachers eventually ending up under the centerfield bleachers/seats. I noticed that as my escort and I were getting close to the center of the centerfield area under the outfield seats, there were about 50 to 60 people, adults and kids, gathered along a line just before that part of the stadium where the thirty foot wide double field gates were, the gates that were the entry/exit point for the vehicles and large equipment. The gates that would be opened for me to walk out to the microphone in deep center field. Those 50 to 60 people were there every game, seeking autographs from whomever big star or celebrity that had just sang the anthem, like a Tom Jones, Cher, Elvis, etcetera.
Now, the way the Dodger management did the anthem singer bookings is this. 90% of the year/season, it was a major star/celebrity that sang, and those were booked well in advance for the entire year/season. The other 10%, was what they called "Public" bookings. 99% of the "Public" bookings were generally small groups, like the "Singing Cadavers" Barber-Shop Quartet from some retirement "Old Folks" home in Pasadena, or a bunch of Girl Scouts from Hawaii, or whatever. That 1%, was THE only, solo gig that year in the "Public" category, and that was me. It was not common to just let anybody, any dude like me, sing the National Anthem. What an absolute honor and thrill it was.
At that time, there was a Dodger second-baseman named Steve Sax. My last name is Saxe. Remember all those fanatics under the centerfield bleachers? They could not see the huge screen over centerfield where a live shot of me was played with my name "Tom Saxe" as I was about to sing. All those dedicated autograph seekers could only "Hear" my name when Vin Scully announced, "Now here to sing our National Anthem is….Tom Saxe"…..(booming applause). Now, the folks in the stadium that COULD see the giant TV, SAW my last name had an "E" on the end of it, making me NOT Steve Sax's brother. All those dedicated fans waiting for celebrities to sing and come back by them in the tunnel every week? They only "Heard" my last name, and assumed that I was Steve Sax's brother. Of course, they're going to want my autograph. I was Steve Sax's brother. Who knows if it might be worth a lot of money some day.
After doing a pretty good job with the anthem, as I was escorted back and through this crowd of 50 to 60 fans, I think I signed my "Autograph" for at least 35 people, more or less. I purposely signed my name, "TOM SAX", hahahahahahaha. That was the comedic nature I had back then that I continue to enjoy today. I purposely wanted all those people to continue believing that I was Steve Sax's brother and hold that autograph of mine dear to their hearts. I think it would have been a huge disappointment for them and myself if I had tried to explain that I was not related to Steve Sax, that there was an "E" at the end of MY "SAX". They may have shown their disappointment by a lack of enthusiasm, if not downright saying, "Who the fuck are you?", So, I signed my name, TOM SAX, just like Vin Scully had announced it, with a silent "E". Over the years, some people have mispronounced my last name and made the "E" like a separate part of two words, TOM SAX-EEE, as it would sound.
After getting through the crowd, my escort and I eventually ended up in the bleacher section where my wife and son were. Alice, my escort had suggested that we first go up in the bleachers to get Tommy, before heading for the dugout for the photo-op part. How awesome was that?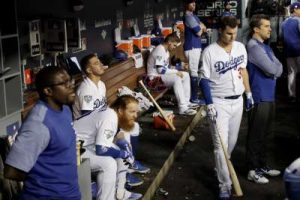 I'm now in the Dodger dugout getting their autographs, posing for photos with several of the Dodger players. That's where all the celebrities would go to get their photo-op with the players. I was doing the same. Photos, and chatting with the players prior to the start of the game.
It was great, like I said, something in my life that I did that I will never forget, and tonight, I'm writing this story to share publicly for the first time. God knows that over the years since, I have verbally shared this story probably hundreds of times with friends. Tommy's friends, my daughter's friends, and anyone that brought up the subject in a hotel bar because I used to travel a lot for business back in the day.
Here's where the "Steve Garvey" part of the story begins. If you are old enough to remember that era, you will remember that during that period of time, you never heard one bad thing about ANY sports figures, baseball, football, basketball, golf, tennis, swimming or professional basket weavers. They were ALL just wonderful examples of human beings that were role-models that our kids could look up to and emulate, that most adults admired, and a few people that were downright fanatic about, even to the point of stalking, by the "I want to bear Jack Perciano's child" stalker type of fanatic.
Steve Garvey was one of those sports figures that was ALSO well known beyond the baseball world, appearing on talk shows etcetera. At least for California folks, Steve and his beautiful wife Cyndy Garvey were like a Prince and Princess, viewed by the fans and the general public as Mr. Goody-Two-Shoes-Do-No-Wrong and his beautiful "Every Woman wants to be her", Princess, Cyndy.
I ALSO admired Steve Garvey, like everyone else did. I hadn't heard about their impending divorce shit yet. I mentioned earlier that I was able to spend some photo-op time in the Dodger dugout prior to the game. During that fifteen minutes or so, I had an absolutely wonderful time meeting the players, getting several photos and autographs.
It was interesting to me that the players and coaches (and maybe some fans) had a superstition that if some celebrity had botched the National Anthem, they felt that they were surely going to lose that game. If the anthem singer did a good job, they would win. Weird superstition. I received a lot of compliments, so I figured I must have done a good job, so the Dodgers would win. Incidentally, they won that night. I've forgotten who they beat.
All this time Steve Garvey was out in that grassy area where there was a chalked circle where you see players warming up prior to going up to home plate to bat.  Towards the end of the photo-op time, with my son Tommy in my arms, I walked up to Steve Garvey who was exercising in this "Warm-Up" circle.
Steve had his back towards me when I said, "Mr. Garvey, can I get a picture of you, with my son and I"? Without turning around, he said, "Get the fuck away from me ". WOW! This blew me away. My instant reaction was one of shock. This was the "Saintly" Steve Garvey! A microsecond later I was thinking, "What a rude fucking egotistical asshole HE is".
At that moment in time, I was one of the few people in the world that knew what an outrageous egotistical prick he was. The other few people were people close to him, like his beautiful wife Cyndy, some of the players, coaches and other staff. Although Cyndy may have had a few things that she did wrong in their marriage that led to their divorce, you know, the old saying, "It takes two to Tango", Steve and Cyndy were already embroiled in divorce proceedings that would go on for a few years, because he WAS a big prick. Maybe the divorce shit was part of the reason he was so nasty with me.
The public opinions of Steve were in a slow decline in 1981 because of Steve filing for divorce, and because of the little bit of information about their private lives that was slowly getting out into the public. Except for myself and a few of my close friends and family, for the next few years however, the general public would still continue to admire, worship, and wish they could fuck Steve Garvey. Funny.
In later decades, the public relations folks could no longer protect all the asshole sports figures, with stories getting out about the ones who were arrested for spousal abuse, smuggling Cocaine, raping a 12-year-old boy, or whatever the nasty news was. By the time of the Garvey divorce really started  hitting the major media, TV, Radio, magazines, and newspapers, I reckon I had shared my "Steve Garvey Story" with perhaps fifty people, so in addition to the millions of adoring fans, Steve also had a small but growing number of people that had a completely different view of who Steve Garvey really was as a person.
From that day back in August of 1981, I no longer had the same feelings about baseball, and sports in general. I guess you could say I experienced something that was unique at the time, AND, an eye-opener. That's why what I would normally title, "The day I sung the National Anthem at Dodger Stadium" is titled, "My Steve Garvey Story ".
P. S. August 13th, 1981 was a "Friday", "Friday the 13th" and that's why the anthem was not being performed by a famous celebrity. No one wants to sing on a "Friday the 13th" and potentially be dragged through the media sewage if they screw it up. That was a lucky day for me AND the Dodgers (I sang, and they won). Hahahaha!
Peace & Abide, La paz y la morada, السلام والالتزام , שלום ושמירה, Paix et Demeure, Խաղաղությունը եւ մնալը, Мир и пребывание,, 平和と遵守, 和平與恪守, Aştî û Abad, صلح و عبید, Fred och Abide, Kapayapaan at Patuloy, Frieden und Bleiben, Mir i Ostanite, शांति और निवास, Hòa bình và ở lại, Мир и Абиде, שלום און בלייַבן, สันติภาพและการปฏิบัติ, Mir in bivanje,
Yadhum oore yaavarum kelir, "The World Is One Family"

Dr. T. C. Saxe, DD, RSISHE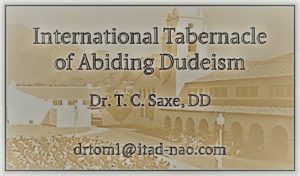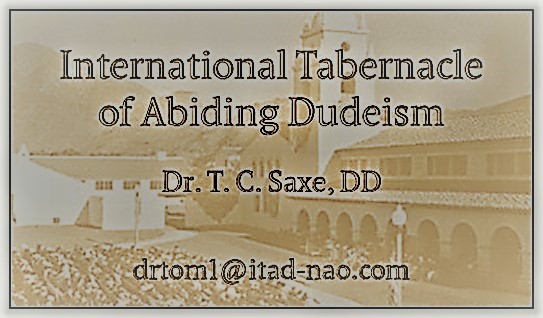 Here's a "Link" to my Oil Paintings: http://www.silverstrandstudios.com
Here's a new website: https://swordsintoplowshares.net/
For those who have been keeping up with my progress with "The Dead Armadillo" story, here's my latest
DeadArmadilloInManuscriptFormat051021
Here's a few Social Media links for sharing, thanks:
This website is not filled with a bunch of "Click-On" ads for the latest in "Toothbrushes" "Fashion" or "Free trips to wherever" generating millions of pesos in income. If you enjoyed reading this little story as much as I enjoyed writing it, and you do decide to donate a few Pesos because you do enjoy reading my essays, that's awesome, and I sincerely thank you.
Send Dr. Saxe a comment using the form below: