Wither there truly is a "Heaven" or not, I consider my buddy, my Westie, "Shelton", a "Gift from Heaven". Many of you may have already read a previous post of mine wherein I described how Shelton became my best friend. I'm reposting a new post because of my newly inspired thoughts this early evening, Thursday, January 21st, 2021.
What can I say? Smart? Yes! Although Shelton doesn't SPEAK my language, I KNOW he understands much of what I say to him. I carry on conversations with him all the time as if he were human.
Love, dedication and dependence is what I feel from him, and the feelings are mutual, although the "Dependence" is different. I would suggest the word "Rely" as I rely or feel HIS love, dedication and dependence. Funny, don't many of us wish that we could love another human, AND be loved by another human, like the love we share with our animal friends?
Now the nitty-gritty part of this short story. Shelton belonged to my next-door neighbor, Annie, who was taken from where we lived in Baja, Mexico, to a hospital in San Diego in late May of last year. Consequently, her failing liver issue was due to her drinking problem and they kept her in a re-hab after her initial evaluation by the doctors.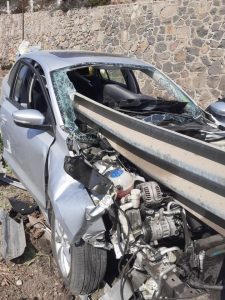 Consequently, I watched/kept/ babysat Shelton for almost five months. She returned and took Shelton back. Two days later Annie was in a single-car accident, WITH Shelton in the front seat. They took her to a hospital in Ensenada where she died two days later. I cried.
Obviously, her family members said that it was obvious to them that I should keep Shelton. It's a tragedy and truly a huge loss that Annie died, but at the same time, a true blessing for me AND Shelton. Bittersweet. Shelton did not sleep for a week after surviving the accident. For at least ten days he was constantly shaking when in bed at night. I stayed awake much of the time petting, consoling him, talking to him. When he finally was able to sleep, he would sometimes jerk/shake in his sleep, whimper, as he was having nightmares. That lasted for about a month.
In conclusion, whoever first coined the phrase, "Dogs are Man's BEST Friend" certainly knew what he/she was talking about. If there IS a "God", she gave me a wonderful gift. Shelton will never be anything else but my best friend.

Postscript: Shelton is three-years-old this month (January 2021). The cover photo was taken shortly after Annie died. Here's a recent photo after a visit to the best groomer in the world.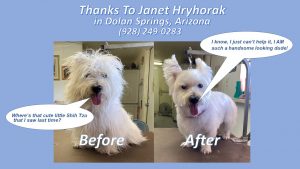 Peace & Abide, La paz y la morada, السلام والالتزام , שלום ושמירה, Paix et Demeure, Խաղաղությունը եւ մնալը, Мир и пребывание,, 平和と遵守, 和平與恪守, Aştî û Abad, صلح و عبید, Fred och Abide, Kapayapaan at Patuloy, Frieden und Bleiben, Mir i Ostanite, शांति और निवास, Hòa bình và ở lại, Мир и Абиде, שלום און בלייַבן, สันติภาพและการปฏิบัติ, Mir in bivanje,
Yadhum oore yaavarum kelir, "The World Is One Family"

Dr. T. C. Saxe, DD, RSISHE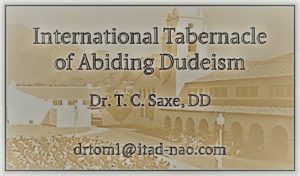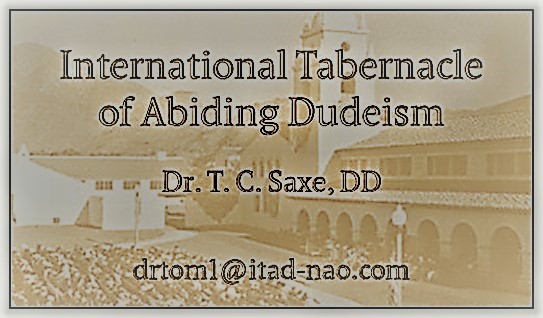 Here's a new website: https://swordsintoplowshares.net/
For those who have been keeping up with my progress with "The Dead Armadillo" story, here's my latest:
DeadArmadilloInManuscriptFormat051021
Click on a link here to share:   
This website is not filled with a bunch of "Click-On" ads for the latest in "Toothbrushes" "Fashion" or "Free trips to wherever" generating millions of pesos in income. If you do decide to donate a few Pesos because you enjoy reading my essays, that's awesome, and I sincerely thank you.
Send Dr. Saxe a comment using the form below: