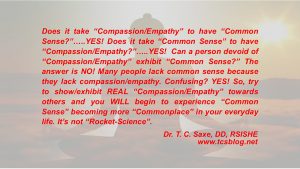 Simple, but interesting experience today which was the inspiration for this Meme. A human experience with my emotions, common sense, and true compassion/empathy involved.
I had been babysitting Shelton, a cute little doggie that's my neighbor Annie's little dude. It's been about two months for Shelton and I, sharing my little Casita, and Annie finally returned home yesterday from her extended medical visit to San Diego.
It was a joyous heart-felt reunion for her and Shelton yesterday afternoon, and it was wonderful to watch as Shelton immediately recognized his "Mommy". That was yesterday. I did have a bit of sad time last night as I went to bed, alone, without Shelton jumping up on the bed to join me as I laid down.
This is where the story gets interesting for me. This morning after I was fully awake, and having breakfast, I reviewed in my mind a few thoughts from last night before I went to bed. Early in the evening yesterday, Shelton somehow was able to get up on top of the wall separating Annie's Casa from mine, just past the lap-pool. He sat there, directly across from my doorway, staring at me, whimpering a little, and as I closed the door, a few tears welled up, and I decided to send Annie a text message asking if it was okay for me to come over and see Shelton before retiring.
My request, for Shelton's sake as much as mine was okay, nothing wrong with how I felt at the time when I texted Annie, but, and it's a BIG BUT! Not more than a minute had passed from my first text request to come see Shelton when the "Common Sense" kicked in. I immediately sent a second text message to Annie telling her that my "Common Sense" had told me that it was NOT a good idea for me to visit Shelton so soon after their reunion after all, and that she AND Shelton needed the time to get reacquainted and accustomed to each other, and that I would welcome seeing him whenever we were out by the main road in the future.
As it ended up, earlier today Annie and Shelton happened to be out by our common wall in front of our two houses and I enjoyed the ten minutes or so of seeing Shelton again. It's difficult if not impossible to imagine what animals experience emotionally, and I can tell that Shelton was still wondering WTF happened. Now several hours later, and just a few minutes ago, I was out by the road again, and Shelton was peering and whimpering as he looked at me through a small hole at the bottom of Annie's fence.
Moral of this story? When we have true selfless empathy/compassion, when we can put aside our own feelings and/or needs and truly reflect on the other person's needs, REAL "Compassion/Empathy" guides us to a righteous, selfless, decision and response. Yes, I felt the sadness and loneliness last night as I went to bed without my little buddy Shelton, BUT (It's a BIG BUT), it wasn't about ME and MY feelings, it was about my neighbor coming back home to HER little buddy.
If we can put aside our own feelings and feel TRUE "Compassion/Empathy", our "Common Sense" WILL respond in every situation. This short story is what inspired my new Meme today. Shelton and I are buddies forever, and he WILL adjust, and of course I have already adjusted (somewhat).
My compassion and empathy are for BOTH Annie AND Shelton. At the same time that I feel the joy in my heart that Annie is home from a difficult medical journey, I also feel that joy for Shelton mixed with compassion and empathy for him because he is suffering the separation from me.
Because he's not human, it is a difficult situation for him because we have absolutely no clue what goes through their little minds. Because of his whimpering at the fence (again) just now, I do feel a mixed-bag of sadness, compassion/empathy for HIM, which I can best describe as "Bitter/Sweet".
Do you feel empathetic and compassionate when the neighbor's dog is accidentally killed by another neighbor backing out of his driveway? If you do, that's a good sign that you may possess common sense. It's too bad, but I have known people that didn't have an ounce of compassion/empathy in just that type of situation, and they also did not have any common sense.
People that cannot feel emotion as simple as compassion and empathy also have no common sense. The apartheid treatment of people all over the world, the innocent men, women, and especially the children that are being slaughtered every day, deserve the rest of us to not only FEEL compassionate and empathic, it is our DUTY to do something about it.
Our government's leadership has NOT exhibited ANY compassion/empathy for generations, and we, as a supposedly intelligent species, have to do something about it. "Thoughts & Prayers" just does not do it folks. There IS a way! There are solutions! Start by feeling the "Compassion and Empathy". It WILL empower you with COMMON SENSE!
Once you have "Discovered" your "Common Sense" with regards to what our world is going through today, let's talk about how we can actually do something to change our world, for GOOD, for PEACE.
Peace & Abide, La paz y la morada, السلام والالتزام , שלום ושמירה, Paix et Demeure, Խաղաղությունը եւ մնալը, Мир и пребывание,, 平和と遵守, 和平與恪守, Aştî û Abad, صلح و عبید, Fred och Abide, Kapayapaan at Patuloy, Frieden und Bleiben, Mir i Ostanite, शांति और निवास, Hòa bình và ở lại, Мир и Абиде, שלום און בלייַבן, สันติภาพและการปฏิบัติ, Mir in bivanje,
Yadhum oore yaavarum kelir, "The World Is One Family"

Dr. T. C. Saxe, DD, RSISHE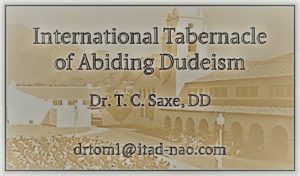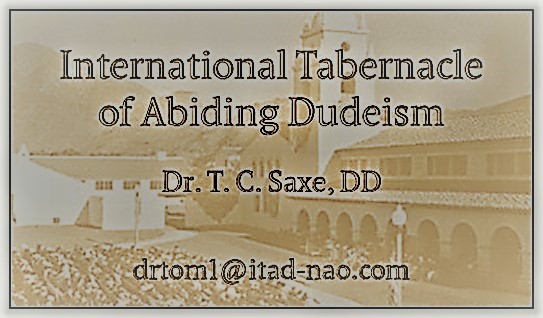 For those who have been keeping up with my progress with "The Dead Armadillo" story, here's my latest:
DeadArmadilloInManuscriptFormat022721A
Click on a link here to share:   
This website is not filled with a bunch of "Click-On" ads for the latest in "Toothbrushes" "Fashion" or "Free trips to wherever" generating millions of pesos in income. If you do decide to donate a few Pesos because you enjoy reading my essays, that's awesome, and I sincerely thank you.
Send Dr. Saxe a comment using the form below: