This is either an example of "Controlled Opposition" or unbelievable stupidity and utter lack of common sense by two dudes that I love to listen to whenever they get together (really entertaining as far as I'm concerned). The following is my "Comment" that I made on the YouTube video of this particular JRE Podcast, which STILL was very funny and entertaining as they both slowly get stoned/drunk during this marathon 5 Hour, 19 Minute and 38 Second show. I have posted the link to the podcast for those of you who have never heard of, or listened to these two dudes before. I recommend watching this show in several pieces, as I have.
To Joe and Duncan, who I KNOW will never read this: I absolutely love watching and listening to both of you, and with all respect for your own personal beliefs and philosophies, I have said this numerous times before in other comment strings, as soon as the subject of 9-11 is even remotely touched upon, you BOTH prove to me (and I'm sure to many of your "Awake" fans), that you MUST be getting some sort of remuneration of some kind to NOT acknowledge the truth about 9-11 and the government's role in deliberately and publicly initiating and supporting a deliberate cover-up. Plus, you both deliberately make statements/comments during your brief 9-11 conversation that also indicates that perhaps you BOTH are being paid to be SHILLS in making comments that can only be described as CONTROLLED OPPOSITION. I love the entertainment value of your discussions on JRE, But, and it's a BIG BUT, I DO feel obligated to say what I have just said, even though neither one of you will ever read my "Comment", let alone respond to it. I love the entertainment, but I also feel sad AND very disappointed in BOTH of you. If you DO happen to read this, I have one simple request that will rescue you from your lies (pretending that it was a bunch of terrorists with fucking box-cutters who were responsible)…..and that is have a joint podcast/show with several guests that ARE "Awake" and DO know the TRUTH about who was responsible for the planning and execution of the greatest FALSE-FLAG OPERATION in human history. Stick THAT in your fucking bong and smoke it!! I patiently await your non-response.
P. S. I posted this because as public figures / Entertainers with a massive following, Joe and Duncan should be held accountable for either their deliberate lies or their astounding stupidity.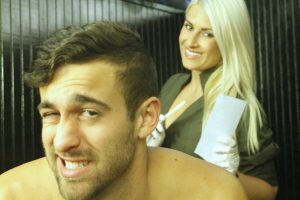 P. S. S. Yes, it is very funny and entertaining to watch two dudes slowly get stoned/drunk as they discuss everything from "The cost of tea in China", to, "Going together to get their butt-hole hair waxed", and everything in between.
P. S. S. Joe says to Duncan, "After our butt-holes are "waxed", let's shove some DMT up our ass!"
Here's the "Link" to the podcast:
Peace & Abide, La paz y la morada, السلام والالتزام , שלום ושמירה, Paix et Demeure, Խաղաղությունը եւ մնալը, Мир и пребывание,, 平和と遵守, 和平與恪守, Aştî û Abad, صلح و عبید, Fred och Abide, Kapayapaan at Patuloy, Frieden und Bleiben, Mir i Ostanite, शांति और निवास, Hòa bình và ở lại, Мир и Абиде, שלום און בלייַבן, สันติภาพและการปฏิบัติ, Mir in bivanje,
Yadhum oore yaavarum kelir, "The World Is One Family"

Dr. T. C. Saxe, DD, RSISHE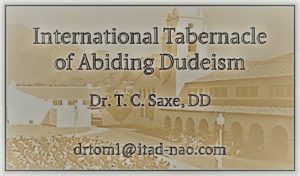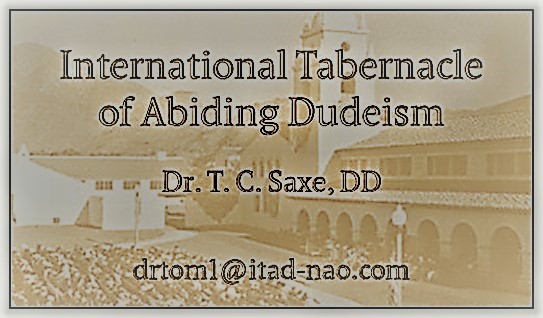 For those who have been keeping up with my progress with "The Dead Armadillo" story, here's my latest:
DeadArmadilloInManuscriptFormat022721A
Click on a link here to share:   
This website is not filled with a bunch of "Click-On" ads for the latest in "Toothbrushes" "Fashion" or "Free trips to wherever" generating millions of pesos in income. If you do decide to donate a few Pesos because you enjoy reading my essays, that's awesome, and I sincerely thank you.
Send Dr. Saxe a comment using the form below: