Some of us are old enough to remember a TV series called, "Ripley's Believe It or Not! To all the Sheeple that read this post and hopefully watch the video, you have a right to either believe what many of us already believe to be the truth…..Or not.
9-11, the TRUTH…..When will people not only accept the TRUTH, but actually DO something about it?
Over the years since that tragic day in September of 2001, we ALL have evolved with regards to that day. Our methods of communication have evolved, especially with the ongoing evolution of technology and "Social Media".
As this evolution has been taking place, more and more we began to share, and see the REAL TRUTH presenting itself to us. We see so many people writing about the truth, blogging, podcasting, using every social media platform there is, only because the Main Stream Media (MSM) is locked arm-in-arm with the guilty (Evil Doers, as Bush said about the innocent).
Many of you know that I have been preaching on a phrase of mine, preaching on our lack of action in spite of all our good efforts to spread the truth, with ALL we do and say regarding the truth, we STILL, are ALL, "Like a Single Fly, Farting in the Wind", because no matter how loud we scream, no matter how many millions of "followers" we might have with our newsletters, podcasts or websites, it is ALL an exercise in futility if we don't take action, "We are "Useless as Wings on a Penis".
During the events of 9-11 and immediately after, AND continuing on for many years, ALL of us were sure that what happened that day, AND what the Main Stream Media was presenting to us, was the truth…..that a bunch of radical Saudi Muslims with box-cutters had hijacked four airplanes and perpetuated the event, led by that bearded dude Osama bin Laden, hiding in his cave in Afghanistan.
All of us, the entire world, bought into that scenario, "Hook, Line, and Sinker". That event, 9-11, and the information that came forward immediately thereafter propagated not only by all the MSM, but spelled out in great detail by our governments was supposed to be the truth, right? Here in the USA, George Walker Bush, the 43rd President of the United States, the most powerful man on the planet had us all convinced that this was an evil, radical, group of Muslims that were guilty. He called them "Evil Doers".
HE LIED TO THE AMERICAN PUBLIC AND THE REST OF THE WORLD FOLKS! His Vice President Dick Cheney lied, Bush's cabinet lied, hundreds of people involved with them including the media lied, and THAT is what threw the United States and our Western allies into the wars in Iraq and Afghanistan, and the rest of the Middle East.
This video that you are about to watch, is not only the best compilation of the REAL TRUTH to date since 9-11, it deserves to be widely, virally, watched, shared, and it should be the catalyst for action, for ALL of us.
What can we do, what kind of "Action" are you suggesting, you might ask? I think it's time for ALL of us, ALL people that care, regardless of whatever other causes you support and march/protest for, let's really ORGANIZE a world-wide movement to not just protest, but to put our thoughts and minds into ACTUALLY DOING SOMETHING!
We know who the criminals are who conducted what we have known for years was a FALSE-FLAG OPERATION TO GET US INTO THE WARS IN THE MIDDLE EAST, and they are laughing at us right now. There can be no doubt about it folks, the TRUTH, is right there, in your face. All I can say at this point to the guilty, JUSTICE IS COMING!!
My suggestion? ORGANISE! Organize a PATRIOTS MILITIA by combining all militias into one single force to ENFORCE THE LAWS that the perpetrators have broken. What the guilty have done, are CRIMES AGAINST HUMANITY!
All other offenses against humanity should take a back seat to the 9-11 atrocities, and the almost twenty years of wars/atrocities since September 11, 2001.
My idea of a combined PATRIOTS MILITIA should include every living, breathing person on this planet that is healthy and physically capable of taking part in the arrest, prosecution, conviction, and punishment, of every single person that took part in the 9-11 False-Flag operation and the dissemination of the lies/cover-up that followed.
That means every "Active-Duty" Military, every Veteran, every Law Enforcement "Cop", Butchers, Bakers and Candle-Stick Makers, Men and Women, Grandpas and Grandmas, out of work Bar Tenders and Strawberry Pickers…..EVERYONE SHOULD ORGANIZE AND MOBILIZE!
We know who the people are that committed all these CRIMES AGAINST HUMANITY. LET'S DO SOMETHING ABOUT IT! I Put this out there on social media not really expecting much to happen, because as a species, we all have become so complacent and docile. I do have this sliver of hope that people will drop whatever cause they are fighting for, whatever they are marching and protesting for, and realize that THIS IS, AND SHOULD BE, FIRST AND FOREMOST, OUR PRIMARY CAUSE. Once we have acted on THIS CAUSE, everything else will be resolved to conclusions that WILL BE positive, and satisfying to all humanity.
If those who ARE awakened already to the TRUTH, in ALL its various iterations, fail to heed this call to ACTION, then you are no better than the Sheeple. Put aside ALL your differences, wither they be religious, ethnic, racial, political, and otherwise. LET'S ORGANIZE AND DO SOMETHING ABOUT THIS NOW!
If you are a current Militia member, contact me, if you are on Active Duty, contact me, if you are a Veteran, contact me, if you are in Law Enforcement contact me, or if you are a Butcher, Baker, Candle-Stick Maker, Grandpa, Grandma, out of work Bar-Tender, Strawberry-Picker, or whatever, and you ARE amongst the informed and awakened, and not a sheeple, and you want to actually do something, contact me.
The time for action is now, not later. Humanity deserves action, not words. Let's really move into a new age, an age of peace for all mankind. I rest my case.
If you are seriously encouraged to participate, contact me by commenting to this post with your contact information, preferably your email address. I will then initiate further contact via email, and we can continue the communication on Skype, Zoom, or a similar platform. 
Thank you, and thanks for the inspiration Jesse Friebolin.
Peace & Abide, La paz y la morada, السلام والالتزام , שלום ושמירה, Paix et Demeure, Խաղաղությունը եւ մնալը, Мир и пребывание,, 平和と遵守, 和平與恪守, Aştî û Abad, صلح و عبید, Fred och Abide, Kapayapaan at Patuloy, Frieden und Bleiben, Mir i Ostanite, शांति और निवास, Hòa bình và ở lại, Мир и Абиде, שלום און בלייַבן, สันติภาพและการปฏิบัติ, Mir in bivanje,
Yadhum oore yaavarum kelir, "The World Is One Family"

Dr. T. C. Saxe, DD, RSISHE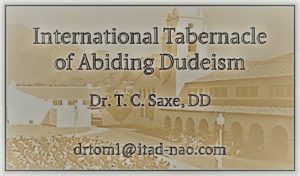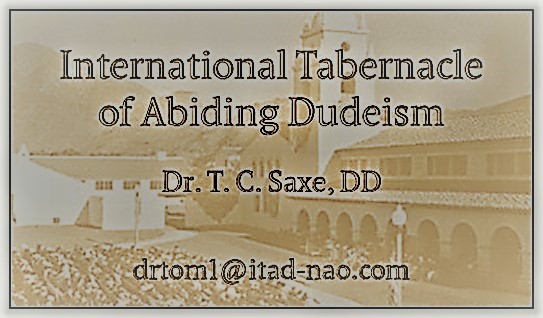 For those who have been keeping up with my progress with "The Dead Armadillo" story, here's my latest:
DeadArmadilloInManuscriptFormat022721A
Click on a link here to share:   
This website is not filled with a bunch of "Click-On" ads for the latest in "Toothbrushes" "Fashion" or "Free trips to wherever" generating millions of pesos in income. If you do decide to donate a few Pesos because you enjoy reading my essays, that's awesome, and I sincerely thank you.
Send Dr. Saxe a comment using the form below: