"Hello, I'm Joe Biden, and I'm running for the United States Senate". What a fucking TRAIN WRECK! Correct me if I'm wrong, but I think he actually said that during this current election cycle (he's running for POTUS).
The Democratic Party, (actually the asswipes running it for Killary and the Clinton Mafia), are now on their path to giving Trump a second term, and it's fucking guaranteed. It's as if the Clinton Mafia actually want Trump to stay in power.
Folks, it's like a "Sleight of Hand" trick, the movement of the three shells game, you know, the one with a tiny ball hidden under a shell. Make the American people THINK that you are trying to get rid of Trump, when in fact, Trump is in the game with the Clinton Mafia. The only thing that will prove me wrong on this opinion/theory is if Trump begins to arrest, prosecute, and incarcerate the Clinton Mafia, starting with Killary and Bill, before November. I can't imagine that happening any time soon.
Instead of getting behind the person who is the Democratic Party's ONLY candidate that can beat the shit out of Trump and win it all (including all down-ticket candidates), they are working 24/7 to steal the nomination away from Bernie. Yes, in my humble opinion, Bernie Sanders is the ONLY candidate that has a better than 50/50 chance to beat Trump. Not overwhelming odds, but better than ANY other candidate running as a Democrat.
The recent drop-outs by Buttegrieg and Klobuchar and their endorsements of "Quid Pro Joe" Biden for whatever promises of either cabinet positions or other goodies, has now sealed the second term for Trump.
Had Tom Steyer, "Butt-Plug" Buttegrieg, and Klobuchar, thrown their support behind Bernie, the Democrats would have at least had a fighting chance. Note: Tom Steyer dropped out also, pledging to support whomever ends up being the "chosen" candidate, pretty chicken-shit, not pledging right now, taking his chances.
Going into the Democratic Convention, Bernie for sure WILL be ahead of Biden in delegate count, but not enough to secure the nomination, so, they WILL have a "Brokered" convention, and the "Super Delegates" WILL give their votes to Biden. Trump WILL wipe the puke off the floor with Biden, I guarantee you. Or, they could hand the nomination over to 'Mini-Mike" Bloomturd which will REALLY tell the American public what side of the Democratic "Zionist Bagel" is buttered. If that were to happen, Trump would still win, HUGELY.
"Mini-Mike" Bloomturd and "Uber Left" Elizabeth Warren are still in it. What Warren is doing is following Killary's instructions to stay in it until the convention, and THEN throw her support behind Biden. The Killary handlers KNOW Warren doesn't stand a fucking chance against Trump, but they desperately want to divert votes away from Bernie, now for Super Tuesday, and then at the convention.
Bloomberg is doing the same thing, staying in it perhaps because he knows that the Zionists could very well give him the nomination, instead of to Bernie OR Biden. Shit. If THAT were to happen at the convention, when November comes along, he would be slaughtered by Trump, (think Jewish sacrificial lamb) and eaten with Cream-Cheese and Bagels, with a nice bottle of Manischewitz Wine.
So, brokered convention, Biden gets the nomination, or possibly the Zionists install Bloomturd instead, and Trump beats either one of them so fucking bad, it will go down in history as the most idiotic thing the Democratic Party has ever done, and as a political force in this country, it will die a slow and agonizing death. Yes, the Fat Lady is Singing folks, please pick up your trash as you exit the theater.
Update March 12, 2020: There is a whole other scenario folks. This kind of makes sense in this crazy fucked-up world we live in today. I would bet a bong-load that the news eventually comes out that Killary is/was behind most of these negative ads about "Sleepy Creepy" Joe right now. She is behind pushing/supporting Biden because she sees how strong Bernie is right now. She is like a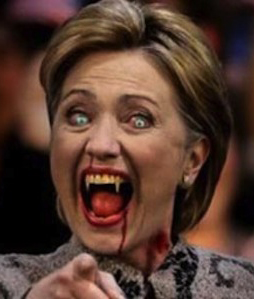 rabid fucking raccoon wanting to be POTUS so bad she would eat her daughter Chelsea's entrails with Fava Beans and a nice Chianti to run again. Watch for her to step in "And save the Democratic Party" at the convention. Killary is pushing Biden knowing full well that Sleepy Creepy is going to break down and piss his pants and shit on the stage at some point. That's how fucking ruthless the Clintons and their Mafia are. I'll let you know what my preferred strain is once I win the bet.
Update June 5th, 2020: Riots, and Looting, mostly by the inserted "Rioters/Looters" brought in by the busloads. The REAL protesters have been trying their best to keep their protest non-violent, and in many situations, the honest folks/protesters with integrity are stopping many of the "Hired-for-Pay  Outsiders" and turning them over to the police. Watch for the "Shell Game" that's going on, and who will be on the Democratic Ticket before November.
WAKE UP SHEEPLE!
For those who have been keeping up with my progress with "The Dead Armadillo" story, here's my latest:
DeadArmadilloInManuscriptFormat022721A
Peace & Abide, La paz y la morada, السلام والالتزام , שלום ושמירה, Paix et Demeure, Խաղաղությունը եւ մնալը, Мир и пребывание,, 平和と遵守, 和平與恪守, Aştî û Abad, صلح و عبید, Fred och Abide, Kapayapaan at Patuloy, Frieden und Bleiben, Mir i Ostanite, शांति और निवास, Hòa bình và ở lại, Мир и Абиде, שלום און בלייַבן, สันติภาพและการปฏิบัติ, Mir in bivanje,
Yadhum oore yaavarum kelir, "The World Is One Family"

Dr. T. C. Saxe, DD, RSISHE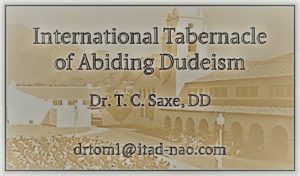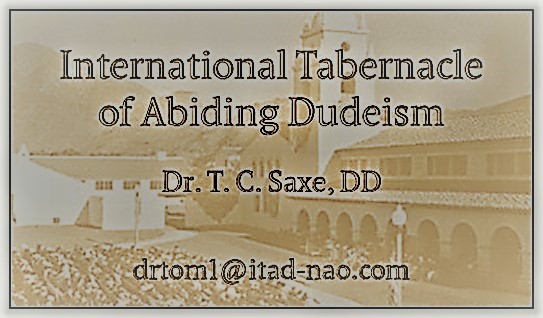 Click on a link here to share:   
This website is not filled with a bunch of "Click-On" ads for the latest in "Toothbrushes" "Fashion" or "Free trips to wherever" generating millions of pesos in income. If you do decide to donate a few Pesos because you enjoy reading my essays, that's awesome, and I sincerely thank you.
Send Dr. Saxe a comment using the form below: