It was around 1:45 AM here, Monday morning February 24th 2020 10:45 AM in the UK, and I happened to click on the "Live" broadcast by SPUTNIK at HM Prison Belmarsh, where there are scores of people protesting in support of Julian Assange. Tuned in "Stoned". I have to say, when I say, "Tuned In", I mean REALLY "Tuned In", as I felt transported there, like magically, walking along in the crowd, replacing the camera's lens, with my eyes.
I chanted along with the crowd "Free Free Julian Assange! Free Free Julian Assange! Free Free Julian Assange! Free Free Julian Assange! Blowing that whistle along with that dude, in beat with the chant. Sang along with that dude with the guitar, "All we are saying, is give Julian a chance". The dude with the really loud megaphone actually had the crowd listening to his unscripted speech for minute or two, then he ran out of unrehearsed things to say, hahahaha. Then the live stream stopped (on farcecrap), so, I went to look for another source of this Sputnik broadcast on the internet.
Found it on Sputnik's website. I'm back to protesting, this a fun trip to the UK, and it didn't cost me a penny thanks to my Ensenada Sunrise. I didn't hear a single person yelling, "LOCK HIM UP! LOCK HIM UP! LOCK HIM UP! " (maybe because he's already locked up?). Great place to meet chicks. Kudos to Sputnik for the excellent camera work/coverage of this protest. Great video shots of Julian's father, John Shipton, holding a small sign that read, EXPOSING WAR CRIMES IS NO CRIME.
Today's protests outside Belmarsh Prison are in support of the founder of Wikileaks, Julian Assange as authorities hold an Extradition Hearing today February 24th 2020.
Just in case there are a few people reading this that have just awakened from a long coma, from Wikipedia: Julian Assange was allegedly investigated by the Eastern District of Virginia grand jury for computer-related crimes committed in the U.S. in 2012. His request for asylum was granted and he remained a resident in the Ecuadorian Embassy in London since 2012. In 2019, an indictment from 2017 was made public following the termination of his asylum status and the subsequent arrest by the Metropolitan Police of UK in London. According to the indictment, Assange was accused of conspiracy to commit computer intrusion in order to help Chelsea Manning gain access to privileged information which he intended to publish on Wikileaks. This is a less serious charge in comparison to those leveled against Manning, and carries a maximum sentence of five years with a possibility of parole.
Assange was arrested on 11 April 2019 by the London Metropolitan Police for failing to appear in court and now faces possible extradition to the US. His arrest caught media attention, and news of it went viral on social media, especially on Twitter and Facebook as it involved the possibility that the founder of Wikileaks and its editor-in-chief would be brought back to the US to face trial. Assange himself does not consent to extradition to the US, in an ongoing move to prevent this from happening. On 23 May 2019, a grand jury added 17 espionage charges related to his involvement with former US Army intelligence analyst Chelsea Manning, thus bringing a total of 18 federal charges against Assange in the US. On 15 July 2019, documents revealed that Assange had used the Ecuadorian embassy to meddle in the 2016 US Presidential election and had met with Russian and various hackers from around the world to do so.
Let's face it folks, Julian Assange is not a fucking spy, he's a political prisoner. He is a journalist who had the guts to expose the evil shit the fucking USA and other asswipe countries have been doing in the Middle East and other places around the world.
All I can say is JUSTICE IS COMING! To all the war criminals still living, there is not rock big enough for you to hide under. You shall be arrested, tried, convicted, and punished for your crimes against humanity.
For everyone that seeks real justice in this world, you must ORGANIZE/ Otherwise all of our protesting and other activities is "Useless as Wings on a Penis".
WAKE UP SHEEPLE!
For those who have been keeping up with my progress with "The Dead Armadillo" story, here's my latest:
DeadArmadilloInManuscriptFormat022721A
Peace & Abide, La paz y la morada, السلام والالتزام , שלום ושמירה, Paix et Demeure, Խաղաղությունը եւ մնալը, Мир и пребывание,, 平和と遵守, 和平與恪守, Aştî û Abad, صلح و عبید, Fred och Abide, Kapayapaan at Patuloy, Frieden und Bleiben, Mir i Ostanite, शांति और निवास, Hòa bình và ở lại, Мир и Абиде, שלום און בלייַבן, สันติภาพและการปฏิบัติ, Mir in bivanje,
Yadhum oore yaavarum kelir, "The World Is One Family"

Dr. T. C. Saxe, DD, RSISHE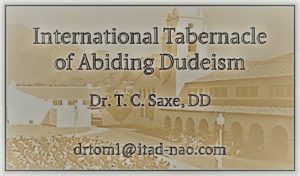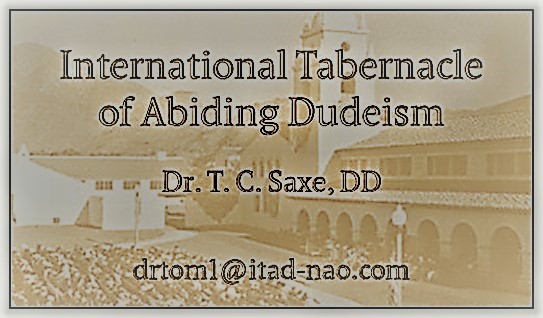 Click on a link here to share:   
This website is not filled with a bunch of "Click-On" ads for the latest in "Toothbrushes" "Fashion" or "Free trips to wherever" generating millions of pesos in income. If you do decide to donate a few Pesos because you enjoy reading my essays, that's awesome, and I sincerely thank you.
Send Dr. Saxe a comment using the form below: