Twenty years after the catastrophic Dark Wave damaged every faster-than-light crystal, leaving thousands of ships stranded and drifting, a small salvage vessel arrives at a spaceship graveyard. But the crew soon discover that not everything on this Drift is dead, and as the objective changes from salvage to survival, it emerges that one crew member has a secret agenda. Written by Darren Scales
This review started as just a few "Private Messages" to my son on farce-crap yesterday afternoon as I often send him "links" to movies on YouTube that I feel are worthy of sharing. I say "Yesterday". Because it took me ten hours to watch this movie and another half-hour afterwards to finish writing my review.
To my son @ 6:21 PM: Two Things about this movie: 1) You have to concentrate like hell to understand THEIR English, and 2) You have to be stoned to understand THEIR English, otherwise, it's a great space movie.
To my son @ 6:29 PM:  Actually, that movie that I just sent you is pretty fucking funny! I've been laughing my ass off because the more stoned I get, the more difficult it is becoming to understand their fucking English! It may as well be fucking Chinese! Because I can't understand a fucking word they are saying right now!
To my son @ 6:41 PM: This is a good movie so far, if only Spielberg could remake this movie in English. Oh, I forgot, it IS in English! Hahahahahahaha
It's now 9:45 PM
To my son @ 9:45 PM:  I have been working on my "Review" since 6:21 when I first sent you that message, hahaha, and I still haven't finished the fucking movie yet hahahaha
Okay, here's the rest of my review.
About mid-way through now,  and for about 3 minutes and 47 seconds or so, I could very clearly understand what the fuck they were saying because they were speaking English…..then it went back to Chinese again, so I stopped to write this down, laughing to myself because I was thinking,  shit, I haven't done one of these extensive movie reviews in a long time, at least a month or so, hahaha, this might end up being an all-nighter again. My last movie review took me 7 hours to watch an hour and a half film, hahaha.
This movie took me 8 hours to watch and complete my review because a little bit past the mid-way point in the film, I was too stoned to continue watching the movie so I went to bed.
So, now back to my review. Well, that was a three-hour break. I really WAS going to go to bed because of the relaxed state of mind the weed had put me in, but as I sat here thinking about it for a few minutes, I looked at the clock and it was only 6:57 PM, so I spent the next three hours creating a new Meme which I HAVE to include with my review here, with the majority of my time on farce-crap doing utility posting and "chatting" with someone. So, back to the movie because my last hit on the bong was three hours ago, so I'm good to go.
Really suspense-filled at about 34 or 35 minutes in, two of the salvage crew are watching like a "ships diary" video from some past time before when there was havoc for the first time.  Then a few minutes later, a scene where the "thing" appears on the scene for the first-time wreaking havoc. We finally get to see what the "thing" is at 55:18 seconds. Funny, a human looking person that is possibly just gone "Mad" because of his six years on an abandoned cargo spacecraft that was hit by an asteroid or something and blew apart in large sections. Expecting a creature ala the "Alien" monster that spits acid, instead we get a mad human-looking creature, WITH an Velociraptor (taken directly from Jurassic Park) sounding guttural sound when it gets going, doing its thing.
I must say, the screenplay is well written, so far, because even though I can't understand what they are saying half the time, I find myself entertained enough to just sit back now and watch the movie.
Suspense? Yes, but there's a spot where they try to inject suspense with the changes to the background music/noise and level, where she yanks the keys on a teenie key-chain off from around the skeleton's neck, and it just doesn't work, as a "suspenseful" moment. Key chain courtesy of any convenient store in the neighborhood at that time.
On the film's timer, at about 1 hour, 18 minutes, and 0 seconds in, until one hour 19 minutes and 16 seconds when the chick kills him, one of the main characters does his best "Tom Cruise" impression, you can ALMOST see Cruise doing that whole scene. Funny!
The bad dudes are sort of "Zombie-Like" Flesh Eating/Cannibals.
The female lead has a good zombie-killing scene right about the 1 hour, 29 minutes and 0 seconds in on the film's timer.
In all, out of an original crew of about eight or so, the last two dudes and the child survives and somehow are able to take off in their little spacecraft. The woman sacrifices herself, after a kiss, staying on board the abandoned, "Cannibal-Infested" cargo ship. The end.
P. S. Overall, good movie because of the script and the special effects. For the most part, the overall acting was okay as well. Except for the foreign language issue, I recommend this movie. Just joking about the foreign language thing, it WAS in English after all.S. We find out at the end of the movie that the secret in the "Crystal" is the faster-than-the-speed-of-light scenario, and I quote one of the survivor dudes, "Incredible! Six months to get there, and six seconds to get back" (with a view of Earth as they approach it).
P. S. S. The final ending second is one of those, "Try to guess what happens next", because that's all you can do, is guess. Good ending.
Here's the "Link":
https://youtu.be/f3XjJWqSNDg?list=PLeSK8oZavDZksbefTHmqNde2-mTfudNFQ
For more great movies, just click on the "Movies, free online" button on the Home Page Menu
Peace & Abide, La paz y la morada, السلام والالتزام , שלום ושמירה, Paix et Demeure, Խաղաղությունը եւ մնալը, Мир и пребывание,, 平和と遵守, 和平與恪守, Aştî û Abad, صلح و عبید, Fred och Abide, Kapayapaan at Patuloy, Frieden und Bleiben, Mir i Ostanite, शांति और निवास, Hòa bình và ở lại, Мир и Абиде, שלום און בלייַבן, สันติภาพและการปฏิบัติ, Mir in bivanje,

Dr. T. C. Saxe, DD, RSISHE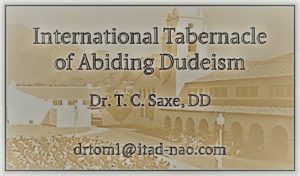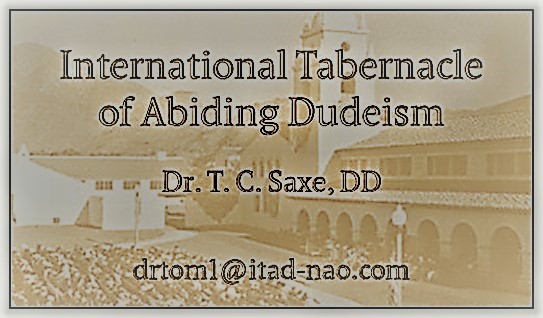 For my faithful readers that are aware that I'm finally working on "The Dead Armadillo" story, like say, a Producer, or a Director, or a Screenwriter or someone or a company that desires to option my novel, you can contact me at any time, night or day. If you are a one of those faithful readers that wish to read and follow my progress as I work on this novel, I will be posting updates as a PDF file on every new post on this website/blog. Here's the latest of "The Dead Armadillo"
DeadArmadilloInManuscriptFormat022721A
Click on a link here to share:   
This website is not filled with a bunch of "Click-On" ads for the latest in "Toothbrushes" "Fashion" or "Free trips to wherever" generating millions of pesos in income. We are not seeking your financial support as a primary goal or function of this website, although we know at some point, that we will have the necessary funding to carry out our mission at ITAD-NAO. First and foremost, If you feel this is worthy of your financial support and you do donate, that's great, and we sincerely thank you, but first and foremost we are looking for your involvement with whatever skill-sets you may have to offer. Communicate with us, help us organize, help us plan, and help us execute the plan.  Thank you
Send Dr. Saxe a comment using the form below: