DEATH COLLECTOR – 1976 (original released title with Joe Cortese on the cover, released again as "Family Enforcer" sometime after, with Joe Pesci on the cover, it would be interesting to know when it was re-released with Pesci's photo because Cortese was the "Lead Actor". I would love to see both their original contracts.
Neighborhood kid goes to work for the Mafia as a debt collector.
Director: Ralph De Vito
Writer: Ralph De Vito (Not related to Danny De Vito)
Stars: Joe Cortese, Joe Pesci, Frank Vincent
This is a "Quickie" for me, a short "bulleted" review, because It didn't take me six hours to watch an hour and 25-minute movie. It's an interesting cast, with a much younger Joe Pesci, and Joe Cortese, who back then had a sort of Robert DeNiro look about him, but today, at least I assume that his IMDb photo is recent, he look's like a twin brother to Joe Pesci so much, for a second I thought that IMBD had made a mistake and got the photos mixed up, i/e/. that it WAS Joe Pesci for a second or two, then I recognized the difference and realized that it WAS Joe Cortese 44 years later, hahahahaha, I was 28 years-old when this film came out. Frank Vincent was in this, but I swear, I did not recognize what character he played, as I only remember him from his later years. So, it's the three acters that I listed above that had any impact on me, well, no, really only two acters. I included Frank Vincent in my list of "Stars" just because I did not recognize him, and the fact that I've seen him in so many of his roles in films in his later years. Look at fairly recent photo (he died in 2017), after you have watched the movie, and be honest, did you recognize him in the movie?
So, here's my "Bulleted" review:
Some of the "hits" (shootings) are actually pretty raw (and funny).
The "Lounge Singer" AND the entire scene involving the Lounge Singer beginning around 56 minutes into the movie is hilarious!
"STOP WITH THE FRICKIN' PEANUTS!! I'm laughing my ass off right now! (it could be the weed).
AWESOME FUCKING MOVIE!
"YOU'RE A FUCKIN' PIMP! "YOU'RE A FUCKIN' PIMP! "YOU'RE A FUCKIN' PIMP! ……long pause….."I'm sorry you feel that way" (sheepishly).
The on-foot-running-walking, "Chase Scene" is superbly written, I almost have to say, "Choreographed" because it's written, directed, and filmed so well.
Best "Death by Shotgun Blast" scene, that I have EVER seen!
Beginning at 1:20:51 the subtle change of expression, through all his thoughts, like thinking about his buddies that were killed, to a look of, "Fuck you, you fucking asshole" as he walks away. The transition of his emotions was so well acted, you could almost read his thoughts. THAT bit of acting surely should have been an Oscar opportunity for Cortese, in my opinion.
When the "Good Guy" (if the main character can be called "good"), is killed, it puts ALL other Mafia hits/killings to shame, including the "Saint Valentines Day Massacre" or anything in all of the Godfather movies combined.
I absolutely LOVE the ending scene, the way it was an almost an exact duplicate of the opening scene of the movie.
It was interesting that the Mafia Captain or boss, whatever the fuck he was, had to "Witness/See", the body being dumped out in a remote area of marshy remoteness of New Jersey, interesting. Like, wanting to make sure the dude was dead, just in case NOT seeing the actual body would give him the heebie-jeebies?
Final Thought: Good movie, not great, but good. I was entertained, actually laughed at some parts. I would recommend it as one of those Friday nights at home, by yourself because nobody loves you, kind of movie, or, as in my case because I'm 71 years old, retired, have not TV cable or satellite dish so I watch YouTube movies a few time a week because I have nothing to do, and I'm so far off-the-grid where I live that it would be a real trip for me to visit a local cantina for my extracurricular activity when I'm not writing.
Here's a few photos of the two Joes: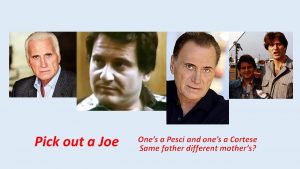 Here's a photo of Frank Vincent. I challenge you to figure out which character he played in the movie: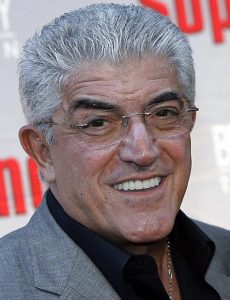 Here's a shot of the DVD cover with the title change and Pesci's face (had to be the producer's decision to do a re-release to DVD many years later, using Joe Pesci's face on the cover because he certainly was more known then Joe Cortese by that time, i e., DVD time).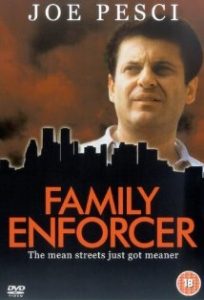 Thanks for reading my review. I hope you enjoyed my "Super-Review" and I hope you enjoy the movie as much as I did.  Here's the "Link" to the movie, different title (had to insert a new link because the original link is no longer available:
For more great movies, just click on the "Movies, free online" button on the Home Page Menu
Peace & Abide, La paz y la morada, السلام والالتزام , שלום ושמירה, Paix et Demeure, Խաղաղությունը եւ մնալը, Мир и пребывание,, 平和と遵守, 和平與恪守, Aştî û Abad, صلح و عبید, Fred och Abide, Kapayapaan at Patuloy, Frieden und Bleiben, Mir i Ostanite, शांति और निवास, Hòa bình và ở lại, Мир и Абиде, שלום און בלייַבן, สันติภาพและการปฏิบัติ, Mir in bivanje,

Dr. T. C. Saxe, DD, RSISHE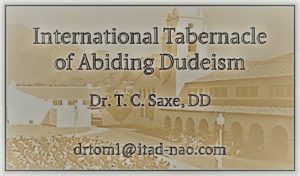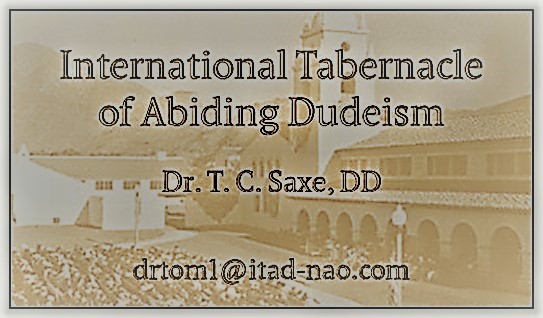 For my faithful readers that are aware that I'm finally working on "The Dead Armadillo" story, like say, a Producer, or a Director, or a Screenwriter or someone or a company that desires to option my novel, you can contact me at any time, night or day. If you are a one of those faithful readers that wish to read and follow my progress as I work on this novel, I will be posting updates as a PDF file on every new post on this website/blog. Here's the latest of "The Dead Armadillo"
DeadArmadilloInManuscriptFormat022721A
Click on a link here to share:   
This website is not filled with a bunch of "Click-On" ads for the latest in "Toothbrushes" "Fashion" or "Free trips to wherever" generating millions of pesos in income. We are not seeking your financial support as a primary goal or function of this website, although we know at some point, that we will have the necessary funding to carry out our mission at ITAD-NAO. First and foremost, If you feel this is worthy of your financial support and you do donate, that's great, and we sincerely thank you, but first and foremost we are looking for your involvement with whatever skill-sets you may have to offer. Communicate with us, help us organize, help us plan, and help us execute the plan.  Thank you
Send Dr. Saxe a comment using the form below: