Originally published October 30, 2019, and updated on June 5, 2020
The human species is just slightly above chimpanzees in that if you have ever watched the interactions between two groups of chimpanzees that are battling each other, you will notice their cruelty. A crude but "Calculated Cruelty" with "Viciousness" that is a naturally instinctive behavior. They literally tear each other apart, instinctively.
The difference between human beings and chimpanzees? Chimpanzees cannot stop or prevent their cruelty because they have no "Malice Aforethought" and their actions are completely instinctive. They can be cunning when they fight, and viciously cruel to each other, but they do not have the ability to plan ahead with malice aforethought, or let's say, decide that their cruelty is wrong, suddenly stop fighting, and embrace in some display of compassion or empathy, they are just viciously cruel, it's part of their instinctive psyche.
Humans only have a slight edge over chimpanzees because we have the ability to decide right from wrong in everything we do and we have within our psyche, the capability for "Malice Aforethought". As humans, we have the ability within ourselves to instantly switch from vicious and calculated cruelty to sudden compassion and empathy, chimpanzees do not. The negative difference for us as humans, is that we also can be much more cunning in our cruelty and viciousness towards others because of our "Malice Aforethought". Just like when someone plans a horrific attack on another person out of revenge, jealousy, or for other reasons, and they planned it for days, weeks, months or even years, they are said to have had, "Malice Aforethought" before they committed their crime.
When humans are cruel and vicious, like those chimpanzees, they express their cruelty in a calculated, methodical manner, more so than a chimpanzee because their "Calculated Cruelty and Viciousness" includes the ability to have "Malice Aforethought".
Humans typically are not considered vicious or thought of as killing someone else with calculated cruelty when they are defending themselves, their families or property, and are said to have responded instinctively. Humans are considered vicious with a calculated cruelty and viciousness when they are murdering prisoners as an example, like videotaping their beheading of a person to show the world that they are in control. Their perverse viciousness and calculated cruelty was obviously with "Malice Aforethought" to express their ideology in an extremely inhumane manner. A serial killer that murders their victims in an especially horrific, vicious, and cruel way, have done so with a perverse and calculated mindset, without any "Malice Aforethought" because they thought what they were doing was "Normal" behavior to them. They usually are considered insane.
We train our military to carry out their mission and kill the enemy with a calculated cruelty and viciousness. That calculated cruelty, that viciousness including malice aforethought, is seen as heroic, yet in so many cases, our soldiers return home mentally damaged and with a psychosis we call PTSD. Many commit suicide, or kill others, then commit suicide, usually with no malice aforethought because we have succeeded in turning them into chimpanzees, incapable of feeling remorse, empathy or compassion, no longer able to end the madness that has invaded their psyche.
Some of them are recruited into our various "Law Enforcement" organizations, sadly, with no real Psych Evaluations or proper training. Then, they are sent to the State of "You know What" in the Middle East for training by the IDF, a really bad decision. I'm not saying that the dude that murdered that fellow in Minneapolis was an Ex-Veteran with PTSD, but for certain, he placed his knee on that fellow's neck with calculated cruelty, and viciousness, including malice aforethought. For that, that Minneapolis Police Officer should be tried by a jury and found guilty of his crime, BECAUSE of his calculated cruelty, and viciousness including his malice aforethought.
Giving a platoon of chimpanzees AK-47's is as ludicrous and no different than training a soldier to kill the enemy with malice aforethought, which is calculated cruelty and viciousness, just like those chimpanzees with automatic weapons. The only difference IS that a human can have that malice aforethought, and a chimpanzee cannot. Soldiers, chimpanzees, pretty much the same to me, that's why I vote for ending all wars and armed conflicts, and one of the many reasons to reduce our military presence globally, and to bring our soldiers home.
For those who have been keeping up with my progress with "The Dead Armadillo" story, here's my latest:
TheDeadArmadilloManuscript112619
Peace & Abide, La paz y la morada, السلام والالتزام , שלום ושמירה, Paix et Demeure, Խաղաղությունը եւ մնալը, Мир и пребывание,, 平和と遵守, 和平與恪守, Aştî û Abad, صلح و عبید, Fred och Abide, Kapayapaan at Patuloy, Frieden und Bleiben, Mir i Ostanite, शांति और निवास, Hòa bình và ở lại, Мир и Абиде, שלום און בלייַבן, สันติภาพและการปฏิบัติ, Mir in bivanje,
Yadhum oore yaavarum kelir, "The World Is One Family"

Dr. T. C. Saxe, DD, RSISHE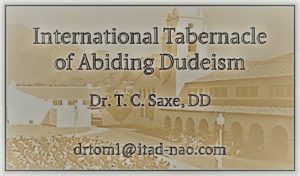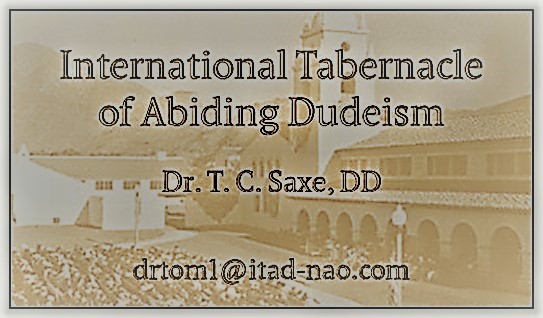 Click on a link here to share:   
This website is not filled with a bunch of "Click-On" ads for the latest in "Toothbrushes" "Fashion" or "Free trips to wherever" generating millions of pesos in income. If you do decide to donate a few Pesos because you enjoy reading my essays, that's awesome, and I sincerely thank you.
Send Dr. Saxe a comment using the form below: