I recently made the following comment in response to a video post by Frank Schafer (see link below), wherein he described how he felt that the celebration we all take part in called the 4th of July was no longer a holiday that meant what it was originally supposed to mean, and that although his son served as a Marine in Afghanistan, our country (and a good portion of the planet) has gone done the shithole so much and so deep, that he no longer feels it is appropriate to celebrate the 4th of July. Here's my response.
Unfortunately, this past 150 years or so, the awkward growth in our civilization has seen the "Good, the Bad, and the Ugly". The good being our scientific and medical advances (make a list), the rise of what we all thought was "Demoncracy" (I purposely spelled it with an added "n" even though I don't believe in any of the religious hocus-pocus, including Demons).
We all can agree that there have been/are so many things that have been a "Bad" part of the evolutionary process. Make your own list. The downright "Ugly", you can make your own list for that as well. My list includes shit that's been happening in the last 150 years or so. So, let's all celebrate the wars and killing of so many innocent people. This ALL brought to you by the Military/Industrial Complex, the top 1% of the Ultra-Wealthy Elite, i.e., the Bankers & NWO folks.
Our evolutionary track that the human species has been on, is coming to a fork in the road folks. We can either take the "Left Road" or the "Right Road". As we approach that fork, the "Left Road" will lead to the destruction of our species as we know it, perhaps a few might survive, and if we take the "Right Fork", as a species, we will enter into what some call, the Age of Aquarius, which I believe will bring Peace on Earth, Good Will Towards ALL of our species.
The first mistake, in my own opinion, that all of the fathers of military sons & daughters make, wither it's here in the US of A or in other countries, is to allow their children to even join a war-mongering group that TRAIN them to be killers in the first place.
More and more now, we see folks actually waking up (again, part of our evolutionary process), waking up to the facts, waking up to the truth, waking up to what we all need to do to enter into a new age. An age of Peace.
Here's the link to the video post by Frank Schafer https://www.facebook.com/reallyamerican/videos/483907389034006/?t=163
Postscript July 3rd, 2023: I'm what they call, apolitical. Left wing, Right Wing, same bird (vulture?). It's interesting that my original post of the "Link" on my website of this man's rant from the summer of 2019 received so much commentary. Viral compared to most. This is before the Left Wing took over, now look where we are. Trump was proven to be right in many decisions, and wrong in a lot as well. The deep state military/industrial complex and elites/bankers like Blackrock who owns them are laughing all the way to the bank as they watch today's typical political farce, going back a few years now.
Peace & Abide,

Dr. T.C. Saxe, DD, RSISHE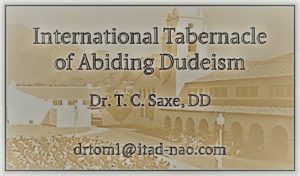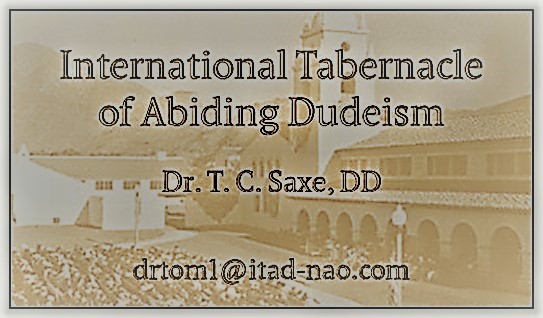 For those of you that have enjoyed reading my posts and pages, and would like to make a small donation in support of my writing efforts, I have now set up a PayPal account for you to contribute $1 or so, or you can send some homemade Venison Jerky or Reese's Peanut Butter Cups , your donation is 100% tax deductible.