We all know what a Tequila Sunrise is, you know, the drink. An Ensenada Sunrise is when you are driving on ANY major street at dawn, in this case, you're going North on the Avenue Reforma (Highway 1) at 5:57 am towards the main city portion of Ensenada and you can't quite see the road surface. You want to be there when the largest Swap-Meet in Baja opens up their gates at 6:30 am, hoping to score a nice, slightly used sofa and some weed.
When all of sudden, and it's not that you don't see them in time, it's because you fucking didn't see them at all. The mother-fucking POTHOLES. No, I didn't imply that there was just ONE POTHOLE by putting an "S" on the end of the word POTHOLES.
As implied, two deep and sharp-edged potholes, one immediately after the other,  in rapid, fully automatic action. The two sudden violent assaults against my vehicle bounced me 8 times in one and a half seconds, like I was a kid on speed bouncing in one of those bouncing castle things the rich kids have in their backyard on their birthdays.
Then you FEEL the damage happening to your car, your tires, your Degenerative Arthritic back, injured in Vietnam over 50 years ago. The two potholes tore up both my right front tire and left rear tire, and later on I would find out from the dude at the tire store, "Both of your rims have sustained considerable damage, dents into the rim enough that we will have to refuse to sell you the two tires that you require, if you ask us to do so. In fact, we refuse to sell you the two tires you require in any circumstance because you might just walk out the door carrying those two tires you desire and go home and have Mike your neighbor assist you in mounting them. We cannot be a part of that.
If you somehow do something to get a good seal, stuff banana leaves filled with donkey shit or whatever,  in the gap where the air seems to be escaping from between the Magnesium Wheels and the tires, and you are driving down some populated section of this Beautiful City of Ensenada, and those two tires suddenly deflate, sending your vehicle into a crowd of tourists that had just disembarked from the "Red-Light Special" Cruise Ship from Tijuana, filled with a lot of gringos from San Diego (and within a 200 mile range of San Diego, basically all of Southern California and the South-West portion of Arizona, and two dudes from Colorado) we would feel liable. Worst yet, what if you actually hit a Mexican? OMG! Think of it. So good bye, have a nice day, no tires for you, Vamoosee!" That, is an Ensenada Sunrise………..Versus a Tequila Sunrise…….
Which you probably had several of that day after killing 12 gringos and maiming-for-life five other tourists from the cruise ship, the "Red-Light Special" out of Tijuana…….Oh, and the one Mexican dude that was hawking flags to this crowd of gringos looking for a good time. The Mexican vendor was waving cheap little miniature American "Stars & Stripes" flags and some really nice Mexican flags of three different sizes when you splattered him all over the pavement at 5:57 am this morning.
But how can it be that you weren't arrested on the spot, blood on your front bumper, hood and windshield  and all the dead and soon to be dead, strewn all over the sidewalk, and instead, you would be sitting at home when the Federales burst through your front and back doors, and you are wasted, because you had consumed six Tequila Sunrises and three bowls of really good Mexican weed after walking ten miles to get home. Thinking to yourself, "Oh well, it's Mike's car, not mine. I might have enough time to pack my bags and skeedaddle back to San Diego. I think the next bus is at 5:00 pm tonight.
So, you get home, have a Tequila Sunrise, and start packing your bags. Not even finished with the packing of the first of three suitcases, you light up a bowl of that wonderful Mexican weed. About 7.36 minutes later you think to yourself, "Hey! I can't carry three bags walking! You had originally arrived with the three suitcases two years ago on the Tijuana Cruise Ship, the "Red-Light Special" and decided to look up an old acquaintance from back in Los Angeles, Mike. You stayed with him a few months, and then rented your own house two houses away from Mike. You mix another Tequila Sunrise and sit there contemplating the price of pencils in Moscow.
The vehicle you were driving at "Sunrise" this morning belongs to your good neighbor Mike who told the police about 12 minutes ago, when he got home from work, that he had loaned you his huge Ford Dually 4WD to you so that you could bring a sofa home. Now add the sound of 5 Federales crashing through your front door. THAT is an Ensenada Sunrise versus a Tequila Sunrise.
Peace & Abide,

Dr. T. C. Saxe, DD, RSISH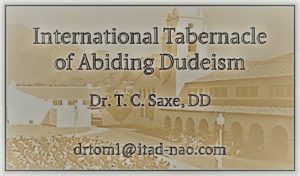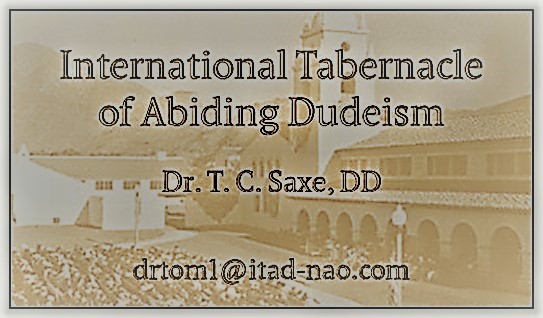 For those of you that have enjoyed reading my posts and pages, and would like to make a small donation in support of my writing efforts, I have now set up a PayPal account for you to contribute $1 or so, or you can send some homemade Venison Jerky or Reese's Peanut Butter Cups , your donation is 100% tax deductible.