Archaeologists have recently discovered the burial site of the man that the world has known for over 2,000 years as Jesus of Nazareth, the Jesus of the New Testament. On an expedition in January of this year, an International Team of  Archaeologists discovered a large under-ground cavern in the Rawok Lake region of Eastern Tibet (China). With painstaking patience, they uncovered and excavated this large cavern containing ancient writings/scrolls, pottery of various sizes, carpenters' tools, and the mummified remains of five adults and one child.
The writings, some on Gandhara Birchbark scroll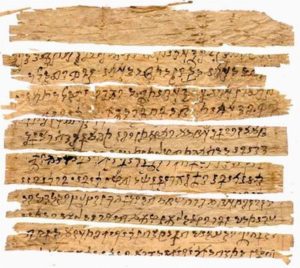 and some Palm-leaf manuscripts, are from the 1st Century BCE and are said to be the earliest Buddhist writings in existence. The archaeologists also discovered scrolls of parchment written in Aramaic. One scroll has been determined to be similar to a "Last Will & Testament" possibly written by Jesus. Hand-writing analysis has confirmed that all the other Aramaic scrolls were written by the same person who identified himself (signature), as "The Jesus of Nazareth". From the "Last Will & Testament" scroll, researchers have determined that Jesus was married, and had three children and one grandchild at the time of the writing.
Earlier scrolls, now called the "Jesus Scrolls", document his decades of travel in the Far East, to what is now known as India, Vietnam, Japan, Northern China, and the Korean Peninsula. Researchers have noted that the "Jesus Scrolls" were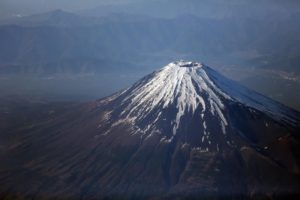 almost like a travelogue, noting the different cultures and religious beliefs, along with touristy descriptions of places like Mount Fuji and the Great Wall of China.
Five of the large clay pots, approximately 55 gallons each, held the dried remnants of a liquid that after testing and analysis, was determined to be wine at one time. Yes, Jesus loved his wine. Several of the smaller pots contained Fish Bones, Unleavened Bread, and Olive Pits. The rudimentary carpenter tools were similar to those found in the Middle-East during Jesus lifetime.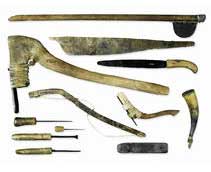 After months of careful excavation and study of this archaeological site and the ongoing study of the various artifacts and writings, it has been determined that in fact, what has been discovered there is from the time when Jesus was supposed to have been crucified and buried 2,000 years ago.
One of the early Buddhist writings has been determined to be a sort of obituary, documenting the death of the man they called Jesus. With careful examination and testing of the mummified remains of the body that more than likely was the body of Jesus, the team of Forensic Pathologists have recently determined that Jesus probably died of food poisoning. The "Buddhist Obituary" as it is now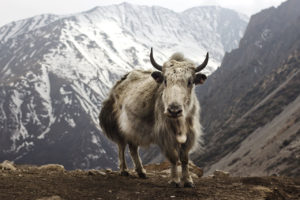 referred to, describes Jesus as having a fever and extreme stomach pain after eating Yak, then he died. According to the "Buddhist Obituary" Jesus was 87 years old when he died.
Now, all of the preceding was written as, and intended to be fiction, to make one point. We ALL have a RIGHT to believe in something. Whatever it is that you believe in, that's okay, but ask yourself, just how gullible are you, really, if you had any inclination to believe what I previously wrote? Seek the truth in everything. Do research as much as you are able to, and I hope, don't accept everything out of ignorance or blind faith.
Show me the masses of our species suddenly being healed from whatever afflicts them, and I may begin to see a different light myself. It's not going to happen. The world, trust me, has been ravaged through history, MOSTLY by mankind's religions, and their differences. The dawning of the "Age of Aquarius" is upon us now. Just for the halibut, try something different for a change. Try the Golden Rule. Try treating ALL others the way YOU want to be treated.
P. S. For those of you that get it, here's a little comic-relief after all you have been through reading my post. One of MY best friends being interviewed on his Tour Bus by Jimmy Fallon……..  https://youtu.be/J9pfuI8nzOw 
P. S. S.  So, just as I had finished posting my "The Body of Jesus has been found in Tibet" story, I thought to myself, "Some folks are going to be intelligent enough to know that even though it "looks" real, they automatically know it's a joke. But the idiots are going to see the realistic image that I modified in Photoshop looking like that famous news dude and REALLY believe it's a real photo of that famous news dude announcing the discovery of Jesus body in Tibet. So then guess what? The very first comment on this Facebook post of mine and it's some dude expressing his "I told you so" typed remark…….OH….KAYYYYYY! (without actually reading the story, i.e., following the link to my website). I laughed at this dude's stupidity until I almost cried.
P. S. S. S.  Some, actually I suspect many, folks won't get to the last paragraph which is the moral behind the story, the real message. It's a shame.
For my faithful readers that are aware that I'm finally working on "The Dead Armadillo" story, like say, a Producer, or a Director, or a Screenwriter or someone or a company that desires to option my novel, you can contact me at any time, night or day. If you are a one of those faithful readers that wish to read and follow my progress as I work on this novel, I will be posting updates as a PDF file on every new post on this website/blog. Here's the latest of "The Dead Armadillo"
TheDeadArmadilloManuscript101019
For those of you that would care to get involved with me on this project, as I intend to hire a professional screenwriter at some point, and produce a feature film, I have recently been approved for a KICKSTARTER campaign where you can contribute. Here is the link to the KICKSTARTER campaign.
Peace & Abide, La paz y la morada, السلام والالتزام , שלום ושמירה, Paix et Demeure, Խաղաղությունը եւ մնալը, Мир и пребывание,, 平和と遵守, 和平與恪守, Aştî û Abad, صلح و عبید, Fred och Abide, Kapayapaan at Patuloy, Frieden und Bleiben, Mir i Ostanite, शांति और निवास, Hòa bình và ở lại, Мир и Абиде, שלום און בלייַבן, สันติภาพและการปฏิบัติ, Mir in bivanje,

Dr. T. C. Saxe, DD, RSISHE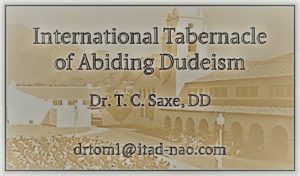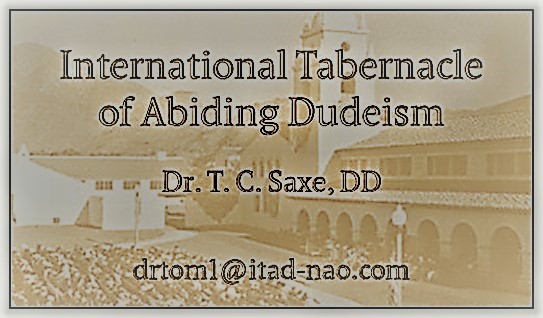 For those of you that have enjoyed reading my posts and pages, and would like to make a small donation in support of my writing efforts, I have now set up a PayPal account for you to contribute $1 or so, or you can send some homemade Venison Jerky or Reese's Peanut Butter Cups , your donation is 100% tax deductible. The preceding request for donations has always been my half-hearted attempt to make a little money from my writing. A few friends/relatives HAVE sent small donations, I even received some really good Venison Jerky one time from my Cousin Barry. No Reese's Peanut Butter Cups yet however. I now add that IF you are like-minded and in agreement with this post, please donate to the cause. The monies will be used for things like hiring a professional web designer for the itad-nao website, and related needs. Thank you very much.
Click on a link here to share: