I use the term "Redneck" loosely in this writing. You don't have to be a typical Redneck, just a person, male or female, with a lower than normal IQ with no "Common Sense", or an unfortunate human being with a higher than normal IQ and no "Common Sense", so for that category, we will just refer to you as a "Redneck". If you possess a lower than normal IQ, an average IQ, or you are a fucking genius, and you DO have "Common Sense", well then, this subject doesn't apply to you folks, and 9 times out of 10, you DO comprehend and agree with most of what I am about to say. Help me add to the list. Send me your additions either by comment or private message on farcecrap, or by email. I will add them to this list.
You are a Fucking Redneck if…..
You support OUR COUNTRY or any other country going into another country with full military force as part of our/their government's policies and excuses like, REGIME CHANGE, desire to take over and control another area of the world for the resources, like OIL & GAS.
You are a Fucking Redneck if…..
You have a hard time understanding the plight of third-world and/or second-world countries that DON" T enjoy the everyday freedoms that you THINK we have here in the USA and other first-world countries that consistently support the USA, militarily and otherwise. Example: Our government refuses to recognize the plight of people in places like Palestine, Yemen, and a few other areas of our wonderful planet.
You are a Fucking Redneck if…..
You are completely fooled by the political systems that control every aspect of our lives, i.e., supporting ANY political party or entity that loves WAR, the suppression of ANY parts of what we call FREEDOM, like true freedom of the press, etcetera.
You are a Fucking Redneck if…..
You enjoy killing ANY species of creature that you also see in a Zoo.
You are a Fucking Redneck if…..
You believe that there is a heaven, a hell, and that YOUR god is the only pathway to either place, and you believe everything else spewed from the mouths of your so-called shepherds.
"Sheeple will eat whatever grass their shepherd leads them to" (one of my favorite quotes)
You are a Fucking Redneck if…..
You are BIGOTED or RACIST towards (or just passionless) towards another human being because of their race, the color of their skin, their culture, their spoken language, their religious beliefs, their sexual preference/orientation (except for "pedophiles, who need serious help with their mental disorder).
You are a Fucking Redneck if…..
Add your thoughts here
P. S.  Being that I am an optimist, I believe that I will live long enough to one day hear my grandson say to me, "Grandpa, please tell me again what war and killing people was all about".  I believe we will find peace eventually if we can accomplish a miracle or two, or three. If you agree to all the wars, and you are a shareholder in several companies that manufacture weapons of war, it is beyond stupid, it's insane, give yourself a Lobotomy. If you are a Zebraist, or support Zebraism, your just due is coming very soon.
For those who have been keeping up with my progress with "The Dead Armadillo" story, here's my latest:
TheDeadArmadilloManuscript112619
Peace & Abide, La paz y la morada, السلام والالتزام , שלום ושמירה, Paix et Demeure, Խաղաղությունը եւ մնալը, Мир и пребывание,, 平和と遵守, 和平與恪守, Aştî û Abad, صلح و عبید, Fred och Abide, Kapayapaan at Patuloy, Frieden und Bleiben, Mir i Ostanite, शांति और निवास, Hòa bình và ở lại, Мир и Абиде, שלום און בלייַבן, สันติภาพและการปฏิบัติ, Mir in bivanje,
Yadhum oore yaavarum kelir, "The World Is One Family"

Dr. T. C. Saxe, DD, RSISHE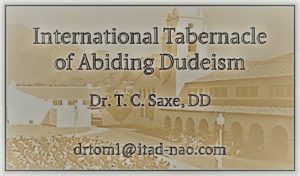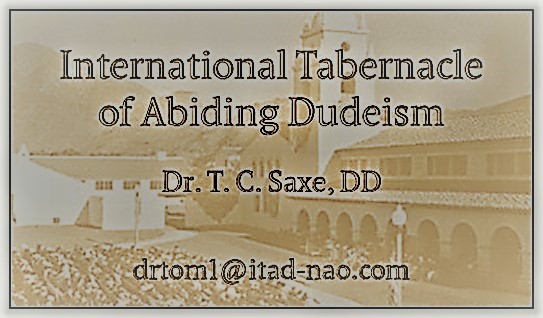 Click on a link here to share:   
This website is not filled with a bunch of "Click-On" ads for the latest in "Toothbrushes" "Fashion" or "Free trips to wherever" generating millions of pesos in income. If you do decide to donate a few Pesos because you enjoy reading my essays, that's awesome, and I sincerely thank you.
Send Dr. Saxe a message/comment using the form below: