Did you folks see the moon tonight? Full moon, absolutely beautiful. Got me to thinking of the time, I was 16, riding with a couple of friends. We had just left the A & W Drive-in, driving down County Road 242 when we pulled up behind a Studebaker with a Grandpa and Grandma type doing half of the 45 MPH speed limit.
So, what do we do? We pull up along side them in the left lane (no on-coming traffic ahead) I roll down the right-side rear window, Perry rolls down the front passenger window, and FULL ON MOON THIS COUPLE. Grandpa & Grandma glances over, well, Grandma was staring intently probably getting a good look at our junk hanging down, and Grandpa steps on the gas and speeds ahead of us.
So, Billy, driving our vehicle, steps on the gas and catches up with Grandpa's car. By now, Perry and I have pulled our pants up, and we both have whipped out…..wait for it…..our squeeze bottles of ketchup and mustard that we stole from the A & W. Billy pulls to the left side of the Studebaker, and it's FIRE AT WILL. Perry and I squirt our ketchup and mustard all over Grandpa's car.
Billy hung in there along side the Studebaker for a few minutes, speeding up as Grandpa began speeding up. Eventually we are a few hundred yards away, when all of a sudden, here comes the Studebaker. Grandpa is FULL SPEED AHEAD.
Well, guess what, Grandpa pulls to his left, and just as he got along side of Billy's 1956 Chevy 2-door post with a fuel-injected 409, Grandma's window rolls down and she, I swear to god, is pointing a sawed-off 12-gauge shotgun at us.
Two shots. One at the engine area of our left front fender, which seemed to explode, and one shot at our left rear tire which disintegrated the tire (it was a double-barrel). Our last view of the Studebaker as we began to slow down (due to the hole in Billy's engine and the lack of a left-front tire), was Grandpa and Grandma, laughing their fucking asses off as they sped away. Moral of the story? I'm really glad she didn't pull out that shotgun when Perry and I had our two asses hanging out the window. Grandpa's Studebaker was now a speck in the distance as we stood there, watching Billy's Chevy now consumed with fire, and then exploding. We didn't notice Grandpa's bumper sticker (see image).
I hope you enjoyed this story, inspired by the full moon tonight
Peace & Abide,

Dr. T. C. Saxe, DD, RSISHE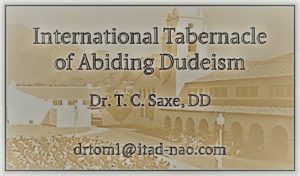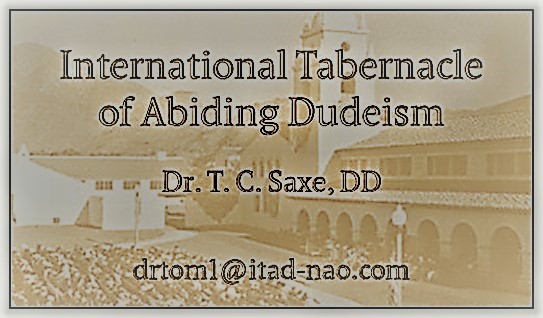 Strain: SOMEGOODSHITFROMMYBACKYARD, harvested April 20th, 2019
Thank you for your support. Let's get this ball a rolling. We are going to be starting up the private messaging again like we had before, unfortunately still via farcecrap, until a volunteer web designer steps up to the plate to help us build that capability on the ITAD-NAO website. The whole purpose of the ITAD website is to get us OFF of the farcecrap pissantshitasshole fucking website.
Here's the PayPal Button:
Other immediate needs. On a volunteer basis for now, we need a WEBMASTER who can work on the ITAD-NAO website, we need a person skilled in "Crowd-Funding" and "Director of Charitable Giving", we need an attorney to help in the legal matters for ITAD_NAO, including setting us up as a tax-exempt "Church", we need a Certified CPA to insure the financial integrity of the ITAD-NAO organization, we need a "Chief of Security", we need a film-maker, first for YouTube, eventually for larger platforms, plus a few other positions. We believe that somewhere down the road, a Billionaire will step up to the plate and write a check for $50 Million or so, which will turn those volunteer positions into paid positions.
Wanna send a message?