THIS POST STARTED OUT AS CELLPHONE TEXT MESSAGING
From Tom to Michelle:
9:55pm. Decided to stay at the Castaic Inn down the road
From Michelle to Tom:
Oh wow I almost suggested it
The sign says Jacuzzi tubs in the rooms…lol
From Tom to Michelle:
False advertising. Got here at 9pm, lady said pool & spa is open till 9:30. Put on trunks (didn't take long to put my "stuff" in the room). Pool right across the parking lot from my room. My magnetic key card and the night desk clerk's card would not unlock the gate. She calls the maintenance dude. He unlocks said gate.
So, here I go. Stick my right foot in. Ice cold. I actually, after a long day, said "FUCKKKKKK!" out loud. Walk over to the Spa. Stick my left foot in. Another LOUD, "FUCKKKKKKKKKKK!" I walked up to this little bullet-proof window, you know, the window with the tray to exchange money for room card late at night.
Now, the night clerk gal seemed pleasant enough and the maintenance dude was nice. With patience, I told this gal, "I don't blame you, so don't take this personal. Please tell the owners of this property that it is inexcusable NOT to inform guests that your "Spa" is not working, and the pool is cold enough for Walleyes to spawn". Additionally, I told her to tell the owners that I expect to get some sort of remuneration for the false advertising.
The funniest part of this whole story is that the desk clerk had two separate opportunities to inform me of the non-working equipment. First, when I called to confirm the room, and second, when I checked in. What she said when I was at the little window was, "Spa is "Under Construction". I'm sure what she meant was the Spa and Pool hadn't worked in years. I actually found reviews dating as far back as 2007, complaining of the non-functionality of the Jacuzzi and Pool.
Also just as hilarious was the maintenance dude opening the gate for me and not warning me that the water was only fit for fish out of Icelandic waters, Hahahaha. He had to be thinking to himself, "Look at this crazy old fart, boy is he in for a surprise"………I think I just wrote a new blog post, Hahahaha.
Postscript:
The owner of this fine establishment is a fellow by the name of Paul Patel. He also owns the Travelodge in Canyon Country, California, south of here near Valencia. I'm at this very moment going to see if I can reach him by phone.
661-993-5228 Paul Patel Cell Phone, left message
The Patel surname is most commonly of Indian origin. It comes from the Gujarati language, an Indo-European language spoken in the western Indian state of Gujarat.
The Hindu name originally translated as "headman" or "village chief." It can also mean "farmer" from the Gujarati word pat or patlikh, for the owner/tenant of a piece of land. Patel can also be a nickname meaning "little head." It stems from the word "pate" (head) and "-el" (little).
Patel is one of the most common surnames in India. It is also a very popular in Great Britain, the United States, and Canada. The surname has also been modified to "Patil," which is found more commonly in the Portuguese regions of India.
While we are waiting for the owner dude to return my call, here's some real bullshit from an article, "A Patel Motel Cartel?
By TUNKU VARADARAJAN July 4, 1999, published in the New York Times magazine
"You must know the ancient Sanskrit phrase, Atithi devo bhava — The guest is God.' Hospitality is in our culture," he told me. "It comes naturally to us. It is inherent in the nature of the Indian. It is natural for us to be in the lodging sector." If that is so, I asked, how was it that hardly any of these people ran hotels before they came to America? "It's all about opportunity and example," Rama replied sagely, starting into a speech about hard work.
It's now a few nights later as I finish this post. Mr. Patel returned my call the same day that I called and left him a voicemail. Let me first say, that in spite of the issues I spoke with him about, he was very nice to talk to. He listened, and at the end of our discussion (mostly one-sided, me), he agreed to refund 50% of what I paid for the one night stay. I still will not stay their again, but I do like the fact that Mr. Patel did not interrupt or brow-beat me. He did offer a few lame excuses.
Peace & Abide,

Dr. T. C. Saxe, DD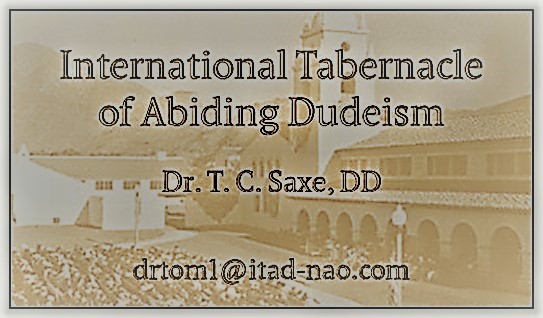 Strain: SeattlesBest1, harvested September 23rd, 2018
For those of you that have enjoyed reading my posts and pages, and would like to make a small donation in support of my writing efforts and intentions, I have now set up a PayPal account for you to contribute $1 or so, or you can send some Cannabis, homemade Venison Jerky or Reese's Peanut Butter Cups , your donation is 100% tax deductible.