"You can make ten times more money in one day of war than you can in a whole year of peace"

– The Rothschilds? (Correct this if it is attributed to someone else)
All the noise about who talked to the Russians, and what did they discuss? Why has the major news outlets NOT discussed the ties between the Rothschild Family, Bank of Cyprus, the Russians, and Trump? Rachel Maddow on her MSNBC show brought it up a few nights ago. The U. S. Intelligence services have known for a long time. The Obama Administration has known for a long time. Unfortunately they all might be puppets of the NWO.
Now, tonight, MSNBC is disconnecting independent reporters as soon as they start bringing this up again, claiming bad weather. BULLSHIT! Someone has told them to squelch that part of the story.
Who's in control of all the marbles? The bigger picture that needs some attention is the on-going evolution of our species on this planet. As an organism, we are here for such a short time. How we are evolving is the big story. Are a handful of people trying to control our destiny? Who knows, maybe.  NWO shit been happening for several generations? Again, who knows for certain, I say follow the money.
Not the balance of power as it has shifted over the last few hundred years. All of the killings from wars and genocide, write them down, add them up, then write the reason for the wars, the reasons for all the killing. Religion, and money, wealth or the lack thereof?
Who gives a shit anymore. Or should I say, who's looking in the RIGHT direction, as we are, as a mass of humanity, unknowingly being directed to look in the opposite direction.
We are close to the fork in the road folks, depending on which way humanity goes (or should I be more specific, depending on which way humanity FOLLOWS like sheep)……
For the most part, we have no control. WE ALL ARE RIDING IN THE BACK OF THE BUS! If our species wakes up, gets smart, we WILL take the correct road, more than likely lead by a group of enlightened ones after two thirds of the planet is wiped out in WW3.
Mayer Amschel Rothschild Quote: Cushing Daniel, a Washington-based lobbyist and lawyer, in his testimony before the U.S. Congress in 1911 in hearings on House Resolution 314 (whether financiers were restricting trade by domination of the money supply). This is what Daniel said: William Pitt made this statement: "Let the American people go into their debt-funding schemes and banking systems, and from that hour their boasted independence will be a mere phantom." He realized the maxim that Rothschild's laid down as fundamental:
"Let us control the money of a country and we care not who makes its laws."
Excerpt from an article by By Bill Palmer | February 27, 2017 in his BILL PALMER REPORT at: https://www.palmerreport.com/news/russian-money-laundering-donald-trump-bank/1690/
"But as it turns out, Deutsche Bank was laundering the money through Bank of Cyprus. The two most prominent owners of Bank of Cyprus? One is Donald Trump's associate Dmitry Rybolovlev (source). The other is Donald Trump's new Secretary of Commerce, Wilbur Ross (source)." (Worked for the Rothschilds for 24 years, was co-chair of the Bank of Cyprus.
FROM Wikipedia, the free encyclopedia
WILBUR ROSS Rothschild Investments
In the late 1970s, Ross began 24 years at the New York City office of N M Rothschild & Sons, where he ran the bankruptcy-restructuring advisory practice.[7][9]
Representation of investors in casinos owned by Donald Trump[edit]
In the 1980s, Donald Trump found himself in financial trouble with regard to his casinos in Atlantic City. His three casinos in Atlantic City were under foreclosure threat from lenders. Ross, then senior managing director of Rothschild Inc., represented investors in the casino. Along with Carl Icahn, Ross convinced bondholders to strike a deal with Trump that allowed Trump to keep control of the casinos.[9][10]
I am a Futurist, AND an optimist, and I believe that we will survive as a species, and evolve further, instead of going down that other road to extinction. More thoughts on our evolution at tcsblog.net
Strain: WeAreAllScrewed, harvested October 3rd, 2015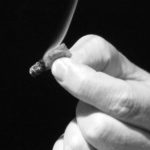 Peace & Abide, La paz y la morada, السلام والالتزام , שלום ושמירה, Paix et Demeure, Խաղաղությունը եւ մնալը, Мир и пребывание,, 平和と遵守, 和平與恪守, Aştî û Abad, صلح و عبید, Fred och Abide, Kapayapaan at Patuloy, Frieden und Bleiben, Mir i Ostanite, शांति और निवास, Hòa bình và ở lại, Мир и Абиде, שלום און בלייַבן, สันติภาพและการปฏิบัติ, Mir in bivanje,
Yadhum oore yaavarum kelir, "The World Is One Family"

Dr. T. C. Saxe, DD, RSISHE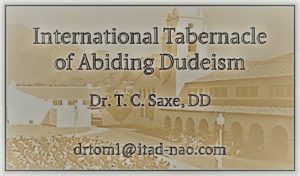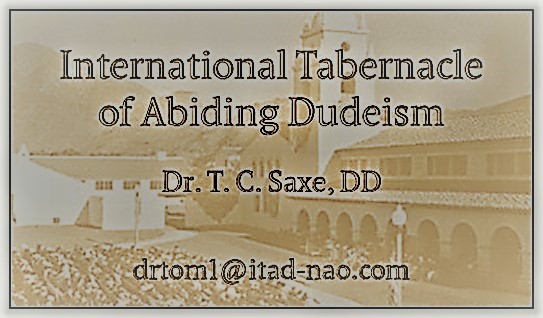 For those who have been keeping up with my progress with "The Dead Armadillo" story, here's my latest:
TheDeadArmadilloManuscript062120
Click on a link here to share:   
This website is not filled with a bunch of "Click-On" ads for the latest in "Toothbrushes" "Fashion" or "Free trips to wherever" generating millions of pesos in income. If you do decide to donate a few Pesos because you enjoy reading my essays, that's awesome, and I sincerely thank you.
Send Dr. Saxe a comment using the form below: