As soon as Bill said,"I can do that for you"……Light bulb went on. I started writing the following while trying to watch you guys live. Good thing I always record Bill's show, cause I have had to pause and rewind 17 times to get through tonight's show. A little medicinal Cannabis,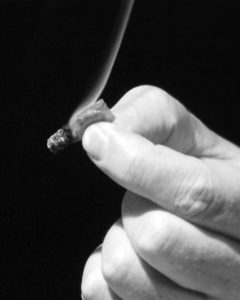 and I start writing. Now, back to the Bill Maher show.
FOR HBO/VICE, a limited series, "Travel" show called, TRAVEL SHOW, with Bill Maher and Armando Christian Perez, AKA "Pitbull" going to different countries because Bill needs to help Pitbull understand the different countries that "Confuse" him. Not just a travel show, but a travel show combined with everything else, INCLUDING Armando's sense of humor and quick wit, along with Bill's quick wit and sense of humor.
They both could coordinate their schedules to visit……."Cuba", i.e., they both book shows of their own, and a film crew follows them around for the week or so that they are there filming the "Cuba" episode of the TRAVEL SHOW. Then go to London, Paris, then Madrid, then Stockholm, then………..You get the picture here?
They BOTH expand their audience internationally, Armando spreads his music, and Bill spreads his comedy and philosophy. At the same time, they film the travel show, that ALSO helps to expand their viewership as it is played in that particular part of the world six months after their individual concert appearances. How fucking genius is that? During Bill's hiatus from his show, they could get simultaneous bookings in at least five major cities in the world.
Before you travel to Cuba, there is some preparation required, both from a U.S. and Cuban official diplomatic concern, and a "Show" concern. The "Show" concern is from two aspects, what you can say and do as separate performers, i.e., Stand-Up Comedian and Music Artist/Performer, and what you can and cannot do for the filming of "The Travel Show with Bill and Pitbull".
As an example, there may be certain subjects or things NOT to mention during your individual shows, and there might just be some topics you can't discuss during your meeting with Fidel Castro and his brother, like their economy, or whatever. It would be funny if you push for approval of one REALLY BIG question for Fidel, "Who's really behind the assassination of JFK?" Wouldn't it be interesting, whatever the answer is.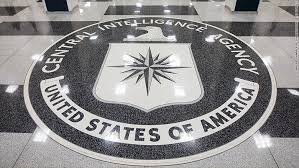 Maybe he responds, "The CIA and the Mafia, along with some dude from Texas named Johnson". Now, wouldn't that be a hoot. Or maybe Fidel's mind is a little gone and he has trouble remembering who JFK was. One of the rules set forth by the Cuban government might be to ceremoniously hand Castro some really good medicinal Cannabis from Northern California, because Fidel smokes it 24/7. Get that on camera, VICE.
Imagine if there are very little restrictions placed on Bill Maher by the Cuban government, as far as his stand-up show is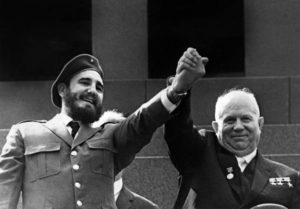 concerned, "What was with all those Russian missiles anyway? First time you go to launch one, the U. S. would have SUNK your tiny fucking island."
Of course, in greeting your Cuban audience for the first time you say your Gringo version of Buena Noches, "Beans & Nachos". Of course you have to say, "It's been way too long, this embargo thing", we apologize for the idiots who decided NOT to import your Cuban Cigars and give you new Fords and Chevys every year".
Then you tell the audience, "Just so you know, if you have a really cherry 1955 or 56 Chevrolet Convertible, I intend to buy one and have it shipped back to my good friend Tom Saxe in Los Angeles, who is a writer,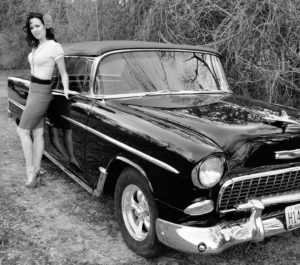 and also one of our producers for our new HBO show called, "The Travel Show with Bill and Pitbull" which we are filming right now this week.
In fact, you folks, that is……..Cuba……is our very first episode". I think Fidel and Hillary will like that. Bring the real human side of Cuba to America in filming just how normal the Cuban people really are. The fact that Cuba is only 90 miles away, satellite TV exposed mostly the rich and elite Cubans down to the Middle Class, and even to the poor, American television programming.
Fidel really likes the old reruns of NYPD Blue on HBO, and really old reruns of "I Love Lucy" streaming out of Miami.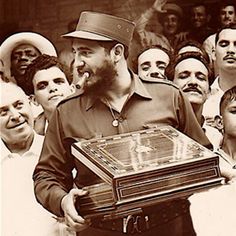 Of course during your meeting with Fidel, he gives you a box of his personal cigars, made just for him, and tested by a cigar testing soldier, to make sure it's not poisoned. Hahahahaha.
I think the appropriate channel for this type of travel show has to be HBO. Sure, throw in some food tasting, throw in some bar cruising, but show how the Cuban people are really living. Maybe they haven't been as suppressed as we Americans think they have.
Opening up a U. S. Embassy, lifting sanctions and the embargo will obviously improve the lives of the Cuban citizens, but they haven't missed much really, since most of the rest of the world has been trading with Cuba for years. I know, because I bought some Cuban Cigars in Frankfurt Germany one time about fifteen years ago.
Bill Mahr is barely known in Cuba, only the really wealthy that manage to get HBO watch his show (they're the ones paying $100 for a ticket to see his live theater performance). Pitbull is already known in Cuba, and for obvious reasons, his audience is Soccer Stadium size, and is free.
What else does Castro like? What does he think about the Stars Wars movies? What does the game of baseball mean to the average Cuban? Lots of questions propel the show, and make it a HUGE hit on HBO.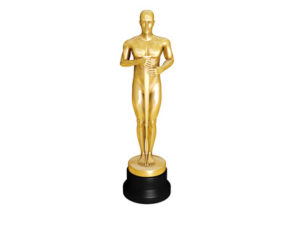 Since my vote is to film this travel show like a documentary, it wins an Oscar for "Best Documentary Filmed as a Series" for 2018, based on the series being shown in 2017.