"Are you happy with your Sphincter Muscle? Does your Sphincter Muscle let you down right at the crucial moment of pinching off a Turd?" Do you often need half a roll of toilet paper to wipe the doodoo from your anus?  You need the new, Patent Pending, Solar-Powered "Sphincterater". The discrete sphincter muscle exerciser that stays in place, even while playing sports.
CAMERA WATCHING SOME DUDE PLAYING TENNIS. CAMERA MOVES INTO A CLOSEUP SHOT OF SOME FAMOUS TENNIS PLAYER DUDE AS HE BEGINS SPEAKING, "I love my new Sphincterater, I can play a whole set without it dislodging. Thanks Sphincterater! Thanks to this new technology, I now have sharper, cleaner bowel movements".
CAMERA CHANGES TO HOOTERS TYPE MODEL AS SHE CONTINUES THE SALES PITCH, "Now for a limited time only, we can offer the general public this amazing device, that normally is sold by Proctologist's, for more than $100, for a limited time, this incredibly low price of….. $19.95 plus S&H.
No batteries required, you can leave it on a window sill at home, even in your hotel room. You can place it on the dashboard of your automobile. Even on a cloudy day, the power of sunlight will recharge your personal "Sphincterater".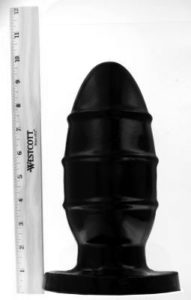 Order right now, and we will include a second Sphincterater, ABSOLUTELY FREE! If your Sphincterater does not give you snappy, Crocodile jaw pinch-offs in 30 days, return it for a full refund, (less the original handling & shipping charges). Comes in White, Black, Pink, and Brown. The Executive Version, in Trump Orange, is trimmed in genuine simulated 18K gold–plate, and Faux Rabbit fur.
CAMERA SHOT OF A NFL QUARTERBACK GETTING SACKED, THEN A LOCKER ROOM SHOT AFTER THE GAME, OF THE FAMOUS QUARTERBACK TALKING TO A FEMALE SPORTSCASTER ABOUT THE GAME……….HE TURNS TO THE CAMERA TO SAY, "EVEN THROUGH FOUR FULL QUARTERS OF FOOTBALL, MY SPHINCTERATER  STAYS IN PLACE AND KEEPS ON WORKING".
Fully charged and inserted properly, the new "Sphincterater" gently puts just the right amount of pressure on your sphincter muscle, allowing you to "Pinch" against the pulsating, wave-like pressure, strengthening your sphincter muscle, and giving you better pinch- off strength.
See the results in just 30 days. Call the number on your screen now to get your Sphincterater. 1-800-PINCHOFF.  FINE PRINT, AND SOME DUDE TALKING REALLY FAST, SAYING: IT IS NOT RECOMMENDED FOR USE TWO HOURS AFTER EATING A LARGE MEAL OR A BURRITO.  ANY DELAY OF BOWEL MOVEMENTS OR IRREGULARITY MAY REQUIRE A SELF-ADMINISTERED ENEMA. SOME USERS MAY ACCIDENTALLY DISLODGE THEIR DEVICE AND SHIT IN THEIR PANTS. ANY UNUSUAL PAIN OR EXTENSIVE BLEEDING SHOULD BE REPORTED TO YOUR PROCTOLOGIST.
"If you are walking "Bow-Legged", you're not using your Sphincterater!"
How do you tell when someone IS using their Sphincterater? Their inner thighs are rubbing together as they walk"
P.S. I have a "Scare the crap out of you" remake of the 1954 story, "Creature from the Black Lagoon"…Don't worry Universal, my story is nowhere near the original (even though the story itself is Public Domain), and my "Creature" would make a very scary doll (action figure) that only adults would like.
If anybody is interested, please contact me. for details on "Black Lagoon".