The woman crying out, "Stop the killing! Stop the killing! Stop the killing! Stop the killing! Stop the killing! was either the thunderous prayer that God will react to,  or that message in and of itself, that miraculously will begin a healing that spreads worldwide. For me, it was simple, yet brilliant, not subtle, but very strong.
This world seems like it's on a tragic course, no matter who's God you worship. However, the evolution of our species, from cavemen with clubs, to that really cool secret Laser weapon orbiting our Planet Earth right now, is evolving where evolution unfortunately intends to be. Deadlier, and perhaps not smarter.
SMARTER? I smelled it! I momentarily dealt it! We will evolve, or we will become extinct.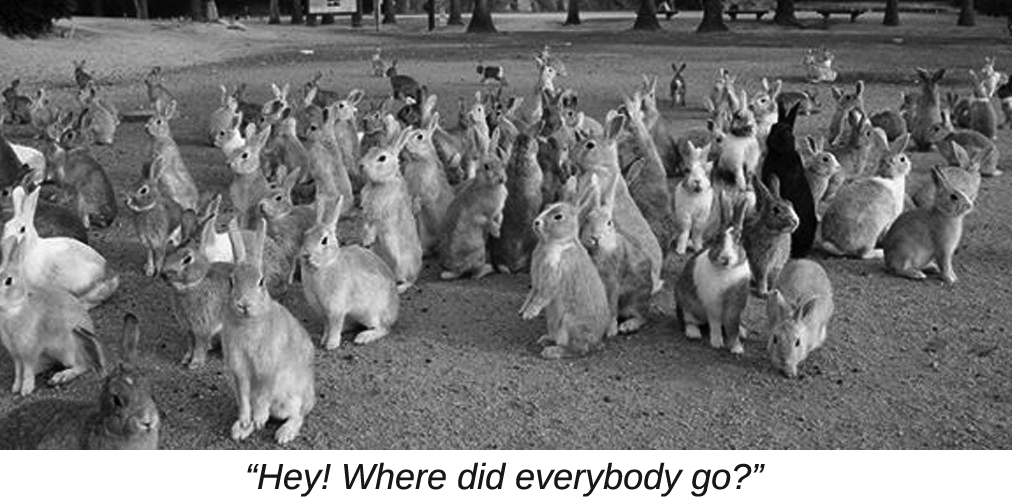 Little Bunny Rabbits will inherit the earth! Maybe because no one will be here to turn them into semi-automatic weapons. Here in the good ole United States we can begin by starting the train to an eventual weaponless world. Wouldn't that be nice? Couldn't that be possible? Imagine a world without violence. A world without gun violence anyway.
How about that Utopian world of love and peace? Evolution promises that will happen! If we as a species, continue down the wrong track, we will certainly perish. If we do survive, it will only be so if we Love, Forgive, Learn, and Evolve.
Check out this recent post with some futurism thoughts:
https://tcsblog.net/2016/07/06/the-day-before-bernie-or-trump-was-elected-i-saw-a-bright-flash-of-light-on-the-eastern-horizon-i-was-going-to-vote-for-bernie/
I'm so glad I interfaced with other humans tonight on Facebook. It truly inspired me. I also have to give a little credit to that bowl I smoked three hours ago. I also give a lot of credit to Mrs. (I'll insert her name here when I find it) for yelling, "Stop killing! Stop killing! Stop killing! on some news network on TV. Also on TV, that one dude was right today in saying something like, "it not about guns, it's about attitudes". Once we change (evolve) our attitudes, and I add, our spirits, we won't NEED the guns anymore.
Think about it. If you are a good "Christian" living in a gunless world, would you need a gun? Gandhi didn't have or need one. I feel bad that he had to walk around barefooted all the time though. We may just wipe out our species with World War Three, but some will survive. And I will bet you it will be the Intelligent folk that survive, not the stupid ones. Also look at one of my previous posts wherein I share more of my Futurists thoughts https://tcsblog.net/2016/06/19/can-you-spot-mickey-mouse/
Strain: "Sweat off Gandhi's balls", harvested "A Velly Velly long time ago"
Gun enthusiasts may say, "You can take away my 30-Round clips, but you ain't taking my AR-92". The correct response is, "Keep the Bunny Rabbit, you can't get bullets for that thing anyway". If you are using the butt of your pistola for a hammer, make sure it's not loaded. Wouldn't that be cool if we evolved to the degree that we all thought a pistol WAS a hammer. Potty time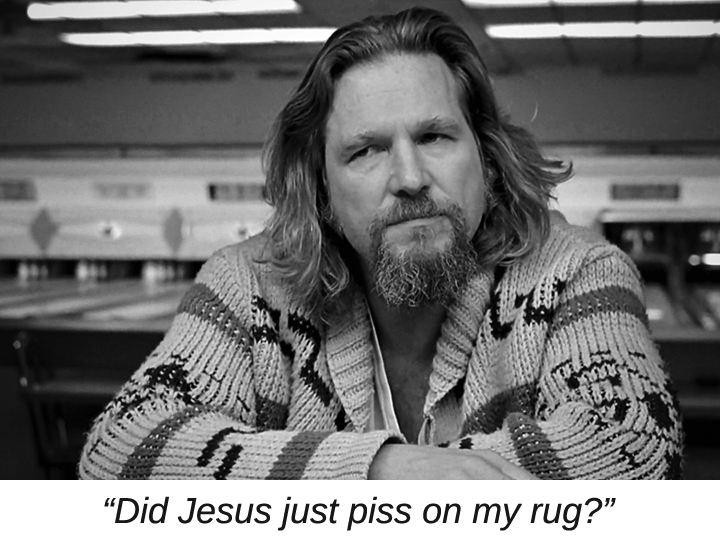 Afterthought Title: Jesus at the Tittie Bar and the Dudeist Priest
A Rabbi, a Catholic Priest, a Buddhist Priest, and an Atheist are all having drinks at a Tittie bar, I know I know, having a strong discussion about what really are, "The Wages of Sin" and the meeting really was at the bowling alley where the Muslim Amman and the Lutheran Minister were hot at it (bowling). In walks a Transvestite Jesus wearing a tattered old bowling shirt with a big "J" on it. Did I mention he walked thru the wall?
In unison, the Catholic Priest, the Buddhist Priest, the local Butcher, the Muslim Amman and the Bar Tender, the Rabbi, the Atheist and the Lutheran Minister said, "We're Fucked!".
The dude wearing a Dudeism T-shirt sitting at the back of the bar says, "Wow man, it's Jesus! How abide is that? Come on in dude, I hope you brought you're bowling ball with you! Hey Joe, give Jesus a Virgin Bloody Mary!".
Lastly, a few quotes from a dude
"Innocence does not play with Madness for very long, Forgiveness does however" – Dr. T. C. Saxe, DD
"You can consider a man wise until he opens his mouth to speak, then you listen, and reconsider your original consideration" – Dr. T. C. Saxe, DD
"Intelligence tends to shy away from Stupidity. I don't have many stupid friends, I've met a lot of stupid people however" – Dr. T. C. Saxe, DD
We sometimes think it is hopeless and against all odds, but hey, we are part of the 99% against the 1% that currently have absolute control. We can and shall overcome the odds, but only if we truly ORGANIZE. Otherwise, we are all just as a "Single Fly, Farting in the Wind".
For those who have been keeping up with my progress with "The Dead Armadillo" story, here's my latest:
TheDeadArmadilloManuscript112619
Peace & Abide, La paz y la morada, السلام والالتزام , שלום ושמירה, Paix et Demeure, Խաղաղությունը եւ մնալը, Мир и пребывание,, 平和と遵守, 和平與恪守, Aştî û Abad, صلح و عبید, Fred och Abide, Kapayapaan at Patuloy, Frieden und Bleiben, Mir i Ostanite, शांति और निवास, Hòa bình và ở lại, Мир и Абиде, שלום און בלייַבן, สันติภาพและการปฏิบัติ, Mir in bivanje,
Yadhum oore yaavarum kelir, "The World Is One Family"

Dr. T. C. Saxe, DD, RSISHE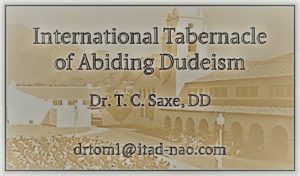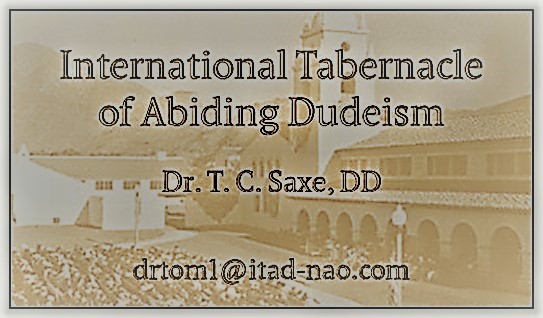 Click on a link here to share:   
This website is not filled with a bunch of "Click-On" ads for the latest in "Toothbrushes" "Fashion" or "Free trips to wherever" generating millions of pesos in income. If you do decide to donate a few Pesos because you enjoy reading my essays, that's awesome, and I sincerely thank you.
Send Dr. Saxe a comment using the form below: