I reckon one could say that "Speaking" one's way to a positive outcome, "I AM healthy, I'm going to beat this Cancer" or "I'm going to excel at my new job", or "the Highway Patrol is NOT going to ask me to pop open my trunk because I have six pounds of really great grass in there", or whatever the situation is, we certainly CAN "Speak" words of OPTIMISM and "Speak" that positive outcome into existence in our lives as well as in the lives of others.
Sort of sounds like praying doesn't it. Only you're not beseeching some "supreme being/entity", you're talking to yourself, really, and you're not even crazy, right? I talk to myself in THIS manner all the time, and I don't care if you think I'm crazy. Hahahahaha!
For me, a wonderful example is a few years ago when my dog Shelton and I became permanent buddies after a tragic accident took my next-door neighbor Annie's life. I cried. This was two days after Annie had returned and I no longer was babysitting Shelton as I had been doing for four months while she was in Rehab in San Diego.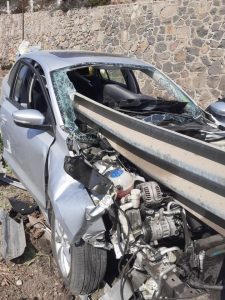 Shelton did not sleep for a week after the accident. At night he would lay close to me with his head next to mine, shaking and shivering constantly from the trauma while I would caress/pet him, and whisper words of LOVE and assurance, telling him that things were going to be alright, until I fell asleep…..HELLO!….OPTIMISM!….
I whispered those words in his ear every night for that first week after the accident (he was in the front passenger seat of the vehicle depicted). He finally slept that eighth night.
Check out a book from 1952, "The Power of Positive Thinking" written by Norman Vincent Peale. Although I've never read it, I HAVE lived it. I was 4-years-old when the book was first published. I don't hang a plaque on my virtual door as a professional, seeking to counsel people for a fee. I DO share the wonderful positive feelings that OPTIMISM can bring into our lives with my true friends and with strangers, and have done so for many years with the only compensation being the satisfaction and joy I dwell in because a few words of OPTIMISM that I shared, really did help someone else in a positive way.
You see, not just optimism for and about my own life and goals, but positive words of optimism as it relates to another person's state of mind and their desires and future goals, their obstacles/problems, their whatever.
Those of you that read my comment can contact me for a simple daily exercise/routine of "Speaking" something optimistic into reality in their life. It works, and it's not "Hopes & Prayers".
Optimism requires real action on YOUR part whereas hopes and prayers from others are benign. If world-wide collective praying worked, we would have no need for hospitals, there would be no wars, famines, etcetera, etcetera, etcetera, and your priests/pastors/televangelists would be out of a job.
Your OWN prayers for yourself, about yourself, regardless of what faith/religion you practice, are powerful as well, I just believe the power comes from within. Think about it. They're YOUR words…..FROM WITHIN YOU!
As I've stated, optimism comes from within, not from some outside source. Speaking optimism to another person or to yourself DOES trigger that part of your brain/psyche that's responsible for and/or triggers that flow of optimism from inside you, as it was there all along since birth, and it didn't take some religious hocus-pocus magical incantation "Hopes & Prayers", or "Laying on of hands", or anointing with vegetable oil to get the job done.
If sharing moments with your pets and our babies can release certain "Feel Good" chemicals in our brain, so too can OPTIMISM trigger things that begin in your brain and end up with real action and conclusion. Think about it.
This post brought to you by those wonderfully visionaries at IRTHKOIN. The Evolutionary Crypto-Currency coming soon to your laptop, computer, and cellphone, stay tuned for news.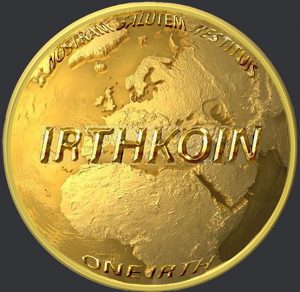 Peace & Abide, La paz y la morada, السلام والالتزام , שלום ושמירה, Paix et Demeure, Խաղաղությունը եւ մնալը, Мир и пребывание,, 平和と遵守, 和平與恪守, Aştî û Abad, صلح و عبید, Fred och Abide, Kapayapaan at Patuloy, Frieden und Bleiben, Mir i Ostanite, शांति और निवास, Hòa bình và ở lại, Мир и Абиде, שלום און בלייַבן, สันติภาพและการปฏิบัติ, Mir in bivanje,
Yadhum oore yaavarum kelir, "The World Is One Family"

Dr. T. C. Saxe, DD, RSISHE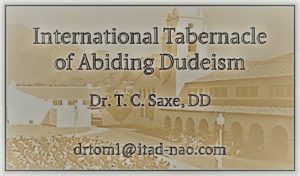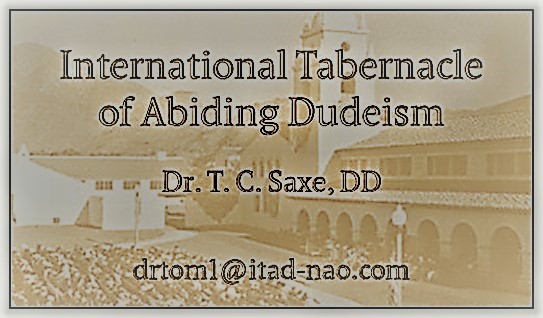 Here's a new website: https://swordsintoplowshares.net/
For those who have been keeping up with my progress with "The Dead Armadillo" story, here's my latest
DeadArmadilloInManuscriptFormat051021
Here's a few Social Media links for sharing, thanks:
This website is not filled with a bunch of "Click-On" ads for the latest in "Toothbrushes" "Fashion" or "Free trips to wherever" generating millions of pesos in income. If you do decide to donate a few Pesos because you enjoy reading my essays, that's awesome, and I sincerely thank you.
Send Dr. Saxe a comment using the form below: