I love the interaction/discussion/texting when I'm playing Texas Hold-'Em Poker online. I only play the "Free" chips games. Clubwpt is the best, try it sometime. My "Handle" is DOCTCS.
Today, I had a comfortable stack, third from leader, and there was what we call, a "Donk" sitting to my left. Sitting to my left means that I always bet before him.
I'm a patient, conservative player. I will most of the time, fold, until I happen to catch great hole-cards. Every hand, this Donk on my left would raise before the flop. Not a minimum raise which will get most players that have something they want to see a flop for, and calling, including myself, but a huge pre-flop raise, which DOES get 90% of the players to fold. So, the Donk drags over just the blinds sometimes, depending on his position, sometimes he actually gets lucky and wins a big pot.
Now, I've been playing on the same website for a long time. On this website, I've made a lot of friends. Like ANY other gaming website that has the chat feature, you "Chat" with other players, especially the players that you run into at a whatever table you happen to sit in on.
That was the case today. There were several players that I recognized, and one in particular that I have always chatted with, and became friends with over time. When Sam87 joined the table, I gave her a heads-up on who the good players were (there were two). I ALSO warned her about the one and only Donk at this 9-player table.
I had eaten a small piece of one of my Chocolate "Edibles", so I was starting to get the munchies. Since I was third from chip leader, I was okay with leaving the table and banking, to maybe return later.
Sam and other players that know me, know when I say, "DOG IS TELLING ME HE NEEDS TO GO FOR A WALK", I'm departing the table soon. Then, after catching really great hole-cards, like Pocket Rockets (AA) or whatever, I'll say, "WHOOPS! TOO LATE! THE DOG JUST PISSED ON MY SLIPPERS". My friends know that means two things. (1) I'm sticking around for a few more hands, and (2) I probably have great hole cards, hahahaha.
Then, a few hands later, I tell my friends, "OKAY, ONE MORE BUTTON" which means I want to wait until I have the "Button: one more time before I leave the table.
Now, remembering what I told you about the Donk to my left, always betting after me with outrageous pre-flop bets, I had him all figured out after watching this Donk play for about 25 minutes or so.
I was on that last button before cashing out and leaving to get my munchies and a tumbler of my world-famous French-Pressed Coffee with Hazelnut Creamer and a small scoop of Chocolate Ice Cream.
Since I had the "Button", the Donk was in the Small Blind position, which is second to last in the bidding order. A few players had folded, five players had anted up, before it was my turn to put in my ante.
The players that know me, know that I NEVER raise before the flop. I went ALL-IN!! Hahaha!! Guess what the Donk did? He called my all-in bet. Everyone else folded.
There have been many times when I know that win or lose, I'll do a "Donk" and risk losing all my chips on a "Last Hand" effort just for the Halibut, or just tag along with minimum calling effort. Sometimes I win, sometimes I lose. It's free chips, so I don't really care, because my "Bank" is 1,000% higher than when I first played on this website.
On those last-hands, it doesn't matter what my hole-cards are, good, great, or shitty, I play whatever I'm dealt. THIS last all-in hand I had the worst two cards in poker. I had a 9-2 off-suit.
Sure enough as Godiva is my witness, the flop was two nines and a duck (2). In poker lingo, I had what is called, the "Nuts" or "Nut Hand". I took ALL the Donk's chips. Afterwards, I told my friends, "I JUST WANTED TO TEACH THE DONK A LITTLE LESSON IN ODDS". The Donk typed, "it's 50/50 on all flops".
I saw his response right after I had left the table. Here's the point of my story. Had I NOT left the table, I would have said, "THAT, WAS NOT THE ODDS I WAS TALKING ABOUT". THE ODDS I WAS REFERRING TO WAS BECAUSE OF YOUR PLAY. I KNEW THAT THE ODDS WERE THAT YOU WOULD CALL MY ALL-IN BET, HAHAHAHAHA" YES, THE PRE-FLOP ODDS ARE 50/50. I JUST GOT EXTREMELY LUCKY ON THE FLOP AND CLEANED YOU OUT! HAHAHAHAHA".
If I'm lucky, perhaps I'll run into this Donk again sometime. Hahahahaha!
Peace & Abide, La paz y la morada, السلام والالتزام , שלום ושמירה, Paix et Demeure, Խաղաղությունը եւ մնալը, Мир и пребывание,, 平和と遵守, 和平與恪守, Aştî û Abad, صلح و عبید, Fred och Abide, Kapayapaan at Patuloy, Frieden und Bleiben, Mir i Ostanite, शांति और निवास, Hòa bình và ở lại, Мир и Абиде, שלום און בלייַבן, สันติภาพและการปฏิบัติ, Mir in bivanje,
Yadhum oore yaavarum kelir, "The World Is One Family"

Dr. T. C. Saxe, DD, RSISHE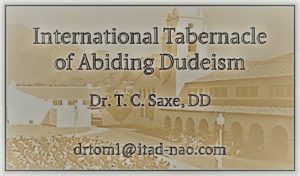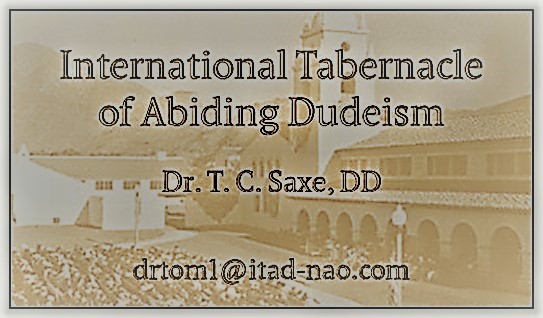 Here's a new website: https://swordsintoplowshares.net/
For those who have been keeping up with my progress with "The Dead Armadillo" story, here's my latest
DeadArmadilloInManuscriptFormat051021
Here's a few Social Media links for sharing, thanks:
This website is not filled with a bunch of "Click-On" ads for the latest in "Toothbrushes" "Fashion" or "Free trips to wherever" generating millions of pesos in income. If you do decide to donate a few Pesos because you enjoy reading my essays, that's awesome, and I sincerely thank you.
Send Dr. Saxe a comment using the form below: