So it's about eight O'clock in the evening and I'm playing a little poker on the Internet. I consider myself to be the "King of Table-Talk", both live-action and on these Internet platforms like this one tonight, which is my favorite site to play on.
So, as you can see from the image, this site uses emojis instead of a player-selected photo of his/herself, or a photo of their fucking ugly dog "Miffie", and on another site that DOES use player-provided photos, I HAVE seen some great photos AND some really horrible ones.
So, for tonight's "Conversation" as usual, I try to think of completely insane ideas, subject matters or a goal that I want to achieve with my "Talking/Chatting" which is simply typing my "conversation" into the "chat" box.
When I first sat down at the table there was someone I perceived to be a woman, because the emoji image was of a beautiful blonde woman, BUT, a CARTOON image, hahahahaha. I think her name was "LUANNEA1940". Now seeing the year 1940 started me thinking…..older, possibly beautiful still, or ugly woman in real life, so I'm sure that on that other site I mentioned, she used a photo of the jar that was filled with the ashes of her dearly-departed dog "Miffie", I digress.
So, in the "chat" I type in as follows,
DOCTCS:  I ALWAYS GET EXCITED. LIKE COLD SHOWER EXCITED, WHENEVER I HAPPEN TO BE LUCKY ENOUGH TO GET A SEAT AT A TABLE THAT LUANNEA1940 IS ON. TODAY, OH BLESS THE GODS, I HAVE A SEAT RIGHT NEXT TO YOU. HOW ARE YOU DOING TONIGHT, GOORGESS ONE? (authors' note: I sometimes WILL purposely miss-spell some words just to entice responses to my spelling "errors")
Now, mind you, I am the only person communicating at this time, and nobody has typed in a direct response. Many times, I'll get the typical "lol". Tonight? No response. It's as if I'm playing against people from other countries and they do not understand/read "English" because that IS the language on this particular website.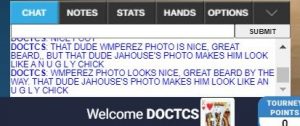 Once in a while, there will be a little "Chat" going on because like in my case, I know many of the players just from repeated table seating with each other, but the "Chat" is somewhat limited to, NH, TY, GL, etcetera. Occasionally, someone will say, "How have you been Doc?". THAT'S why I enjoy coming up with something far out of the ordinary, to entertain them and myself, which is what it turned out to be, another "essay" for my website. I even took a screen clip of the table that I was playing at..  So I continue "Talking/Chatting"…..
DOCTCS: IT'S REFESHING TO SEE A BEAUTIFUL FACE OF SOMEONE LIKE LUANNEA1940, BECAUSE QUITE FRANKLY FOLKS, SOME-O-U ARE B U T T U G L Y.
DOCTCS: WHOOPS! LUANNEA1940 IS GONE! WIPED OUT! TOO BAD. I WANTED TO GET TO KNOW HER BETTER. SHE ALWAYS SEEMS TO LOSE BIGTIME WHEN I AM AT THE TABLE
DOCTCS: SOME OF YOU LOOK GREAT HOWEVER, LIKE WMPEREZ1952, DUDE, GREAT PHOTO, LOVE THE BEARD….I'M SORRY BUT DUDE JAHOUSE1, THAT'S A TERRIBLE PHOTO OF YOU BECAUSE IT MAKES YOU LOOK TOO MUCH LIKE A WOMAN IN MY OPINION, AND A SOMEWHAT U G L Y WOMAN AT THAT.
Now, keep in mind that my "Goal" is to convince those other players who at least do read the "chat", that my eyesight is so fucking bad, the emojis appear as photos of real people, instead of a cartoon image that we all use and see. Hahahahaha. Still, no responses in the Chat Box, so I continue.
DOCTCS: THAT'S WHY I USE A SITE-PROVIDED EMOIJI IMAGE OF A KING OF HEARTS INSTEAD OF A PHOTO OF ME OR MY 2021 CORVETTE, OR MY 85 FOOT YACHT DOCKED 100 FEET AWAY FROM MY MARINA-FACING VERANDA. THERE ARE SOME REAL U G L Y PEOPLE ON THIS PLATFORM, BUT I LOVE THIS SITE, WHICH IS MY FAVORITE OF THEM ALL, AS I HAVE SOMEWHAT FIGURED THEIR ALGOS OUT.
Finally, I get a response.
Luv2Limp: Hey grandpa, put your reading glasses on, they're just emojis, lol!
Just the kind of response I desired, hahahahahaha
$$$$$$$$$$$$$$$$$$$$$$$$$$$$$$$$$$$$$$$$$$$$$$$$$$$$$$$$$$$$$$
If you enjoyed this little story. please let me know as I LOVE getting your feedback on my writing. Thanks.
Peace & Abide, La paz y la morada, السلام والالتزام , שלום ושמירה, Paix et Demeure, Խաղաղությունը եւ մնալը, Мир и пребывание,, 平和と遵守, 和平與恪守, Aştî û Abad, صلح و عبید, Fred och Abide, Kapayapaan at Patuloy, Frieden und Bleiben, Mir i Ostanite, शांति और निवास, Hòa bình và ở lại, Мир и Абиде, שלום און בלייַבן, สันติภาพและการปฏิบัติ, Mir in bivanje,
Yadhum oore yaavarum kelir, "The World Is One Family"

Dr. T. C. Saxe, DD, RSISHE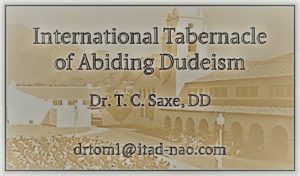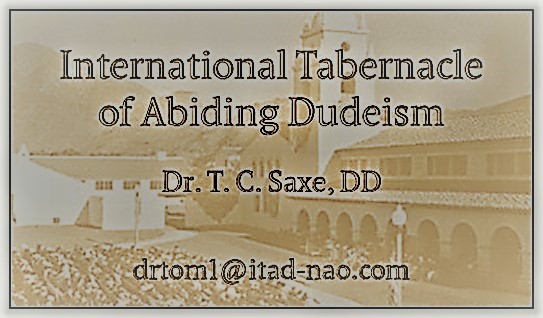 Here's a new website: https://swordsintoplowshares.net/
For those who have been keeping up with my progress with "The Dead Armadillo" story, here's my latest
DeadArmadilloInManuscriptFormat051021
Here's a few Social Media links for sharing, thanks:
This website is not filled with a bunch of "Click-On" ads for the latest in "Toothbrushes" "Fashion" or "Free trips to wherever" generating millions of pesos in income. If you do decide to donate a few Pesos because you enjoy reading my essays, that's awesome, and I sincerely thank you.
Send Dr. Saxe a comment using the form below: