My trip was well-planned. I had two places that I needed to visit as soon as I crossed the border, AAA and a Verizon store. AAA to get my 2021 sticker for my rear license plate as I had already gone online and paid the renewal fee for 2021. My Verizon visit was to re-insert my original SIM Card with my original cell phone number, a number that I've had for over twenty years.
Three months, ago I had removed my old SIM Card and replaced it with a Mexican "Telcel" card, with a Mexican phone number because of cell area coverage issues that I was having with Verizon.
Great advanced planning. Thanks to technology, I had "Google-Mapped" my entire route. Starting point from my home in Playa La Mision in Mexico, first to AAA. Then to Verizon, then on to Laughlin. Easy right? I had estimated that because of the Covid-19 bullshit, that each of the two stops would perhaps take an hour or so.
Imagine if you will, my Google-Map directions in a sweet female voice DID get me to AAA, my first stop. Then, because I DID still have that Mexican Telcel SIM Card still in my phone, as soon as I was ready to leave AAA (because there was a two-hour wait for anything DMV related), my cell coverage was ZERO, i.e., my phone was dead and as "Useless as Wings on a Penis".
I was in Chula Vista, so lost, I didn't know North from South, East from West. How in the frick was I going to find the Verizon store without the Google-Map and directions since my phone was dead? For those nerdy techy folks, yes, I know how to remove a SIM card and replace it. The "technical" issue was that I had requested that Verizon suspend my account temporarily while I was in Mexico with that Mexican Telcel SIM Card in my phone, and I HAD to go to a Verizon store to reactivate my account.
Fortunately, while still in the parking lot at AAA, I asked someone if they knew how to get to the Verizon store. This was the third person that I had asked, the first two had no clue. The third person gave me easy directions to the Verizon store that I had Google-Mapped. It was only a few miles away.
Easy, right? Wrong. I get to the location for the Verizon store and it was no longer there, hahahahaha. I drove through a few large strip-malls in the area, searching for a store that no longer existed.
Okay. So this time, outside a Starbucks that refused to allow me to use their restroom, the first person that I spoke with gave me directions that she had "Google-Mapped" on HER cell phone. I finally do get to the Verizon store that WAS still there and took care of biz. By this time I have to pee like a race horse after a race. Shelton had already urinated, twice.
The Verizon customer service person had to get me a new SIM Card, and while turning my service back on, and downgrading my "Plan" that I had requested, there was a slight glitch in getting my cell-phone totally switched back on. Sort of like waking up the dead?
The issue? When I had spoken to Verizon's customer service agent on the phone three months earlier to "Suspend" my account, i.e., put my account to sleep, I DID NOT tell that improperly trained "Customer Service Representative" in some "Call Center" in the Philippines or India with crappy English to begin with, that my cell phone had been stolen. So, in trying to re-activate my phone, the Verizon system would not activate my phone as it appeared to be, a stolen phone (because that's what this twit in the call center had done, she checked the box marked "Stolen").
Thankfully, THIS Verizon store representative in Chula Vista knew what he was doing and by experimenting a little, solved the issue (after telling me that only a "Call" to Verizon's "Customer Service" would fix the problem).
That part of my road-trip (in Chula Vista) took three and a half hours. My wait at the border crossing was just under three hours (I had thought that early morning on a Thursday would be much quicker). I arrived at my hotel in Laughlin, Nevada at 8:30 PM. That's 13 frickin' hours, door to door for a trip that should have been seven hours with the two planned stops. Oh, and I DID pee like a racehorse right after winning the Kentucky Derby as soon as I left Verizon yesterday.
No moral of the story. Just remember that when crossing back into the United States, that your cell phone with a Mexican SIM Card will not work. It will be dead and "Useless as Wings on a Penis. The photo "Post Card" was a pic that I took this morning from my hotel balcony.
I hope you enjoyed my little story. Thanks for reading it.
Don't be a Turd, spread the word! Share this short story by sharing the website URL "Link" if you liked it.
Peace & Abide, La paz y la morada, السلام والالتزام , שלום ושמירה, Paix et Demeure, Խաղաղությունը եւ մնալը, Мир и пребывание,, 平和と遵守, 和平與恪守, Aştî û Abad, صلح و عبید, Fred och Abide, Kapayapaan at Patuloy, Frieden und Bleiben, Mir i Ostanite, शांति और निवास, Hòa bình và ở lại, Мир и Абиде, שלום און בלייַבן, สันติภาพและการปฏิบัติ, Mir in bivanje,
Yadhum oore yaavarum kelir, "The World Is One Family"

Dr. T. C. Saxe, DD, RSISHE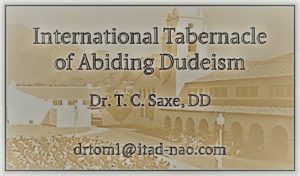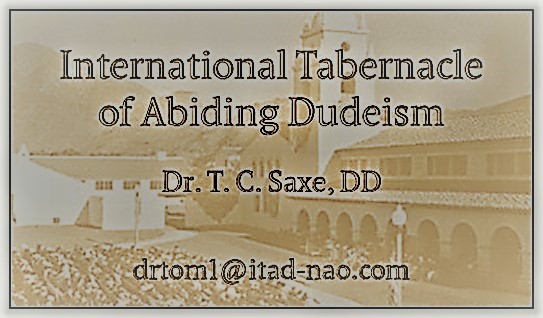 Here's a new website: https://swordsintoplowshares.net/
For those who have been keeping up with my progress with "The Dead Armadillo" story, here's my latest:
DeadArmadilloInManuscriptFormat022721A
Click on a link here to share:   
This website is not filled with a bunch of "Click-On" ads for the latest in "Toothbrushes" "Fashion" or "Free trips to wherever" generating millions of pesos in income. If you do decide to donate a few Pesos because you enjoy reading my essays, that's awesome, and I sincerely thank you.
Send Dr. Saxe a comment using the form below: