Story image is for a Lexus commercial.
My next-door neighbor Cameron and I were enjoying the evening, with the great weather, calm starry night sky, and four pipe-loads of really good home-grown Mexican Weed, and I somehow got on the story of when my son Tommy had just turned 14, and he became the youngest comic book artist to be interviewed by Marvel Comics. That was after getting a private tour of Marvel Comics by the Owner/CEO at that time, whose name escapes me right now but I will Google it and find out the dudes name and edit it in later.
Yes, my son's "Action-Hero / Monsters from Outer Space" art was, at 14 years old (really 13 years, 6 weeks old), PROFESSIONAL! Over all those early years as parents, we both encouraged Tommy with his desire to be an artist, whether it be an "Action-Hero" artist for Marvel Comics, a Graphic Artist in the advertising fields, OR, and you notice, it's a BIG OR, or, Tommy introduces as his first goal to introduce RALF THE MOUSE.
There was MIGHTY MOUSE and there was MICKEY MOUSE, and now there's RALF THE MOUSE! Tonight, while chatting with Cameron, I came upon the realization that I have been encouraging my son to keep working and perfecting RALF THE MOUSE for over twenty-five years or so.
About a year-and-a-half ago my son and I were talking, and as best as I can recollect, I said to him, "Ralf, is going to be huge Tommy. Even though you are enjoying the success of being a popular Storyboard Artist, Ralf is going to be what I have been saying all along, that your major success will be in getting RALF THE MOUSE on the Big Screen in an animated cartoon produced by a major studio like Disney.
That was a year-and-a-half ago when I said that within the next two to three years it's going to happen. Today, that means within this next year, 2021.
How? I even have that answer, although I swear I'm not an oracle or prophet. First let's think about the potential contacts he has via his Storyboard career, Secondly, it's much easier to reach mass audiences first through YouTube and similar platforms. It will be ironic when Tommy's character RALF THE MOUSE is picked up by Disney, and Ralf becomes a sensation, drawing millions of people to watch Ralf and his forgivable shenanigans and acts of good will and mercy. There will be at least three other mice besides Ralf, that get merchandized in the form of every "Action Figure" type of toy or stuffed character.
This is what I envisioned tonight with my brain activated and inspired partially by great cannabis. Watch for, keep on the look-out for RALF THE MOUSE! COMING SOON TO A THEATRE NEAR YOU!
For those of you out of the thousands that enjoy my writing and keep coming back to my website….that's 60% of you, and for those that are visiting my website for the first time…..that's 40% of you….Should you just happen to have a friend who has a cousin, who's uncle has a brother, that works for Disney, perhaps at an executive-level position, and you feel inspired enough by this story about RALF THE MOUSE, that you will not just give your friend a call, you will be in on a few other calls that leads you to a conference call with the CEO of Disney. I can just hear an attorney/counselor to "Chuck (fictitious CEO), saying, You have to see this dudes RALF THE MOUSE character, and see the storyboards and the short B & W video that he's provided. We are talking major cha-ching here.  Forget the action-hero bullshit. First there was Mickey, than along came Mighty, then…..(wait for it)….RALF THE MOUSE".
Don't be a Turd, spread the word! There's a new Mouse in town and his name is RALF!
Peace & Abide, La paz y la morada, السلام والالتزام , שלום ושמירה, Paix et Demeure, Խաղաղությունը եւ մնալը, Мир и пребывание,, 平和と遵守, 和平與恪守, Aştî û Abad, صلح و عبید, Fred och Abide, Kapayapaan at Patuloy, Frieden und Bleiben, Mir i Ostanite, शांति और निवास, Hòa bình và ở lại, Мир и Абиде, שלום און בלייַבן, สันติภาพและการปฏิบัติ, Mir in bivanje,
Yadhum oore yaavarum kelir, "The World Is One Family"

Dr. T. C. Saxe, DD, RSISHE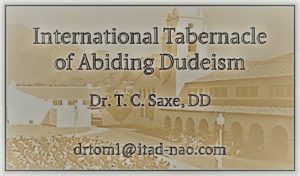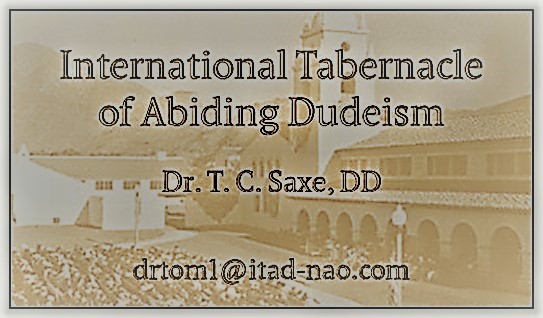 Here's a new website: https://swordsintoplowshares.net/
For those who have been keeping up with my progress with "The Dead Armadillo" story, here's my latest:
DeadArmadilloInManuscriptFormat022721A
Click on a link here to share:   
This website is not filled with a bunch of "Click-On" ads for the latest in "Toothbrushes" "Fashion" or "Free trips to wherever" generating millions of pesos in income. If you do decide to donate a few Pesos because you enjoy reading my essays, that's awesome, and I sincerely thank you.
Send Dr. Saxe a comment using the form below: