I think THIS story is funny in a bizarre sort of way.
Tonight, my neighbor Cameron and I were having one of our bi-weekly (sometimes weekly) chats (cannabis involved) and it was a rare one for me. Typically, after a few bong-loads, I get obnoxiously silly. In other words, I entertain mostly myself with the most off-the-wall shit a person could dream up. However, much of the time, really funny shit that could be ALMOST George Carlin-ish funny, yet philosophical in nature, to Robin Williams bat-shit crazy-funny, and everything in between. Much is good, most is obnoxious for people that have known me for a very long time, like my son or daughter, my best friends, etcetera.
Tonight was different though. The subject matter that Cameron initially introduced became a focused discussion for the hour or so that we sat on his roof-deck of his 40-foot Custom-Bus/Coach parked about 30 feet from the high-tide mark on the beach, of the southern side the of Molokai' facing the Pacific Ocean.
Cameron and I spent the hour discussing the virtues of "Cement" construction and all other materials such as metal/steel, wood, etcetera. The fact is, a home made from poured cement will last longer than the Pyramids of Egypt. Cameron and Michelle have been living in their million-dollar Class "C" Motorhome for two months now, and I have flown in from Nevada once before in the very beginning of construction of their dream home (made from CEMENT).
Cameron had seen concrete construction in Baja, where he and I first met three years ago when we were neighbors. The fact is, that Mexicans build most houses and every other type of use/building out of concrete blocks and/or poured CEMENT.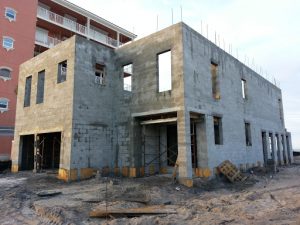 The least expensive is the Cinder-Block, (cement blocks) construction with perhaps if they can afford it, an inch or so layer of cement troweled on the exterior walls, and the interior walls as well. Tilt-Ups as they are called take a lot more skill and finesse to do properly, and therefore are a little more expensive and a little rarer than the cinder-block construction.
Three months ago, Cameron and Michelle had visited me at my castle-like home in the Nevada desert that was built entirely out of CEMENT.  "I nailed it didn't I Cameron. I told you that I was going to come in to a pretty large sum of money, and it wasn't the Lotto.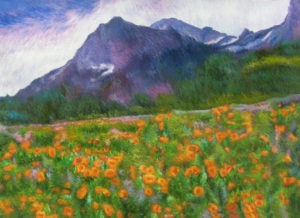 One of my oil paintings just sold at auction for 3-1/2 Million dollars last week. I've sold 7 others since I started painting again. I'm tickled-pink that you two love my castle, and how it was built entirely out of CEMENT".
I digress. Cameron and Michelle are building their dream-home on their 10-acre beach-front property on the southern side of Molokai', facing the Pacific Ocean, and they're building it out of……wait for it…….CEMENT! And I'm advising them on the design aspect, you know, where to put that custom-built curved, Men's Latrine off the Game Room (my design idea), and how to build a curved wall out of CEMENT.
So, anyway, after an hour of really serious but Cannabis-Inspired discussion, I went back to my Casita here in Baja (yes, my CEMENT Castle in Nevada and Cameron and Michelle's  CEMENT Dream Home wherever they decide to build it is three years from now). Once inside and sitting in my office chair, I called my son as he had texted me twenty minutes earlier that he was ready for my phone call (he was on a storyboarding job today (Sunday). I called him, and we discussed, the subject matter that I had been saving for a day which has absolutely nothing to do with this essay/story tonight.
After about five minutes, I was concluding our call by briefly explaining to my son how although normally to him, I get obnoxiously silly, Cameron and I had a fantastic discussion about CEMENT construction for building a home (even boats/ships are made from cement, they're called "Ferro Cement" boats).
And as I got about 10 minutes into an almost word-for-word discourse of my entire hour-long discussion/session tonight with Cameron, (it would have been an additional fifty minutes on the phone with my son had I continued with my almost uncanny word-for word rewound and repeat,and he hadn't of stopped me)…..what should have been just a brief sentence or two telephone conversation concluding/ending thought, my son interrupted me, politely, and said, "I don't have to hear the entire conversation, do I"? "I WAS stoned, funny how that works" I said. We both laughed and we said good night and hung up.
I think it is so funny that tonight the conversation was serious, and not George Carlin philosophically funny, or Robin Williams bat-shit crazy-funny, it was serious (Cannabis was used solely for medicinal value in that it DOES inspire intellectual thoughts and discussions like the one Cameron and I had tonight, about CEMENT construction versus everything else regardless of the environmental location/conditions).
I believe the aforementioned "Story" could be real someday, that CEMENT Castle, Cameron and Michelle's CEMENT house, somewhere, who knows. I used Molokai' just for the intrigue in my writing style, making readers think that it was past or present tense, but very well could be future tense/sense.
Don't be a Turd, spread the word! Share this essay by sharing the website URL "Link" if you liked it. I might use parts of this story in my stand-up routine, IDK.
Peace & Abide, La paz y la morada, السلام والالتزام , שלום ושמירה, Paix et Demeure, Խաղաղությունը եւ մնալը, Мир и пребывание,, 平和と遵守, 和平與恪守, Aştî û Abad, صلح و عبید, Fred och Abide, Kapayapaan at Patuloy, Frieden und Bleiben, Mir i Ostanite, शांति और निवास, Hòa bình và ở lại, Мир и Абиде, שלום און בלייַבן, สันติภาพและการปฏิบัติ, Mir in bivanje,
Yadhum oore yaavarum kelir, "The World Is One Family"

Dr. T. C. Saxe, DD, RSISHE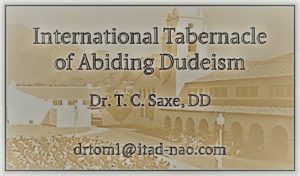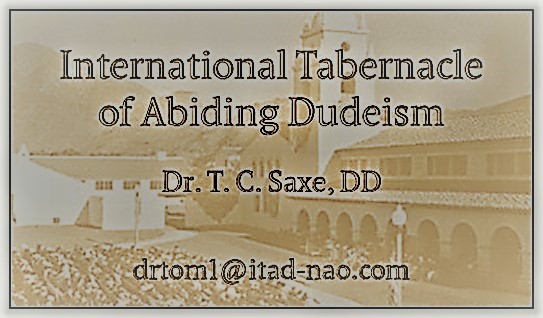 Here's a new website: https://swordsintoplowshares.net/
For those who have been keeping up with my progress with "The Dead Armadillo" story, here's my latest:
DeadArmadilloInManuscriptFormat022721A
Click on a link here to share:   
This website is not filled with a bunch of "Click-On" ads for the latest in "Toothbrushes" "Fashion" or "Free trips to wherever" generating millions of pesos in income. If you do decide to donate a few Pesos because you enjoy reading my essays, that's awesome, and I sincerely thank you.
Send Dr. Saxe a comment using the form below: