I just have to say this. There is so much controversy and "Conspiracy Theories" about EVERYTHING these days, and thanks to technology like farcecrap and many other platforms, people are sharing their beliefs/opinions, and/or opposing the beliefs/opinions that others express, and it's a huge CLUSTERFUCK, putting it mildly. Wars, and rumors of Wars, all of the various armies killing generations of innocent people, many soldiers doing so with a malicious and insane evil pride, and many others returning to their homes and families suffering with PTSD, people actually dying of starvation in many parts of the world, pandemics versus plandemics, the apartheid treatment of other people, should I paint my toenails Purple?
Whatever the subject matter, "Do Pinto Beans really cause gas? (asking for a friend)" If you publish ANYTHING, there WILL BE others who don't agree with you because they believe the exact opposite, and THEY are not afraid to post THEIR opposing views/comments.
"Where's the proof?" many people write. "Here's the proof", someone fires back a salvo. "I don't believe your documented, written in stone, proof" some else says. Scores of other people get involved in sharing THEIR OWN opinions/beliefs. It's getting to the point where it's becoming a joke. Wait for whatever the REAL truth is once it's irrefutably, undeniably PROVEN!
An example would be a live news conference where the real "perpet-traitors" confess to their involvement in 9-11. Wouldn't THAT be marvelous.
Personally, I have my own beliefs based on other's research, and also based on my own life-experiences and research. As an example, I believe that JFK was murdered by a bunch of power-hungry wackos and Oswald was their "Patsy". I have many more examples of my own beliefs that people have seen me post on farcecrap and on my website, so, I'm NOT going to rewind and play it all back for you.
The analogy would be, for me at least, if some dude suddenly showed up riding a donkey through Jerusalem, and all the religious folks were claiming that the dude is Jesus. Sorry, unless I can poke my finger through the holes in his hands and feet, and he heals my less than 20-20 vision, takes care of the aneurysm behind my right eye, and miraculously heals my heart that has an enlarged aorta, I'm NOT going to be convinced that he's the "Second Coming" dude that all the religious folks have been waiting for almost 2,000 years.
Forget your "Thoughts & Prayers". Our world is pretty fucked right now, and the greatest trait that a person can exhibit to others, is OPTIMISM. In addition to optimism, a healthy dose of LOVE & EMPATHY towards others, and conscientiousness would be super-cool.
I'm optimistic that we ARE going to survive as a species, regardless of ALL the conspiracy theories people are constantly arguing about. Be optimistic. Love one another, be kind, actively prove your compassion/empathy and concern for others. How about we ALL create PEACE for a change? We shall see. Period.
Don't be a Turd, spread the word! Share this essay by sharing the website URL "Link" if you liked it.
Peace & Abide, La paz y la morada, السلام والالتزام , שלום ושמירה, Paix et Demeure, Խաղաղությունը եւ մնալը, Мир и пребывание,, 平和と遵守, 和平與恪守, Aştî û Abad, صلح و عبید, Fred och Abide, Kapayapaan at Patuloy, Frieden und Bleiben, Mir i Ostanite, शांति और निवास, Hòa bình và ở lại, Мир и Абиде, שלום און בלייַבן, สันติภาพและการปฏิบัติ, Mir in bivanje,
Yadhum oore yaavarum kelir, "The World Is One Family"

Dr. T. C. Saxe, DD, RSISHE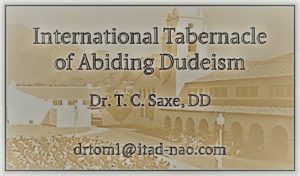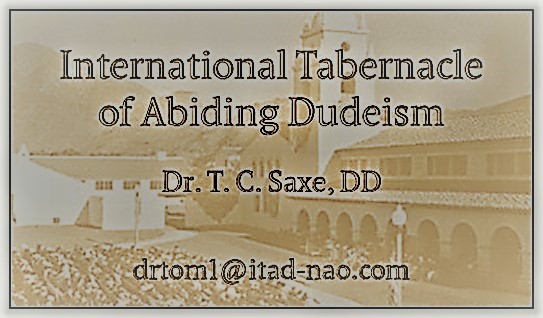 Here's a new website: https://swordsintoplowshares.net/
For those who have been keeping up with my progress with "The Dead Armadillo" story, here's my latest:
DeadArmadilloInManuscriptFormat022721A
Click on a link here to share:   
This website is not filled with a bunch of "Click-On" ads for the latest in "Toothbrushes" "Fashion" or "Free trips to wherever" generating millions of pesos in income. If you do decide to donate a few Pesos because you enjoy reading my essays, that's awesome, and I sincerely thank you.
Send Dr. Saxe a comment using the form below: