"No Man is an Island". The phrase expresses the idea that human beings do not do well when isolated from others and need to be part of a community in order to thrive. John Donne, a metaphysical poet wrote this as part of a work 400 years ago.
It is true for me in that if I was on an island all alone, by myself, I surely would be so much better off if I had my dog Shelton as a companion and friend. Humans by nature are relationship animals, just like our animal friends that we love, as they also are relationship animals thriving in their environment when they have another animal or human in their life.
If a man or woman has absolutely no one, not even a goldfish in a bowl, and end up talking to themselves, staring into a bathroom mirror, or their image in a pond, it often can lead to abnormal psychosis. At best, being alone CAN be a time of reflection and self-healing or a time of self-discovery/awareness, as a person meditates/reflects on his/her life, as long as such a time doesn't last forever as it eventually can become a psychological issue.
I was fine by myself, really. I had not reached the point of talking to myself, and answering back, as I have had daily interactions with my friends where I live now, and I have always been fortunate enough to have had "Human" friends wherever I have lived. Then Shelton came along literally by "accident" (a whole other story), and has become my best friend and companion.
We ALL need someone in our life, wither it's another human being or a "Shelton". If you are totally alone with no one in your life, and you want a friend to talk to, I first recommend that you find an animal friend like a dog or a cat through a shelter or whatever (although I prefer a dog). Secondly, I'll be your friend. We can Skype or whatever.
"No man is an Island". Don't think you can live your life talking to yourself, especially if you argue a lot of the time.
Peace & Abide, La paz y la morada, السلام والالتزام , שלום ושמירה, Paix et Demeure, Խաղաղությունը եւ մնալը, Мир и пребывание,, 平和と遵守, 和平與恪守, Aştî û Abad, صلح و عبید, Fred och Abide, Kapayapaan at Patuloy, Frieden und Bleiben, Mir i Ostanite, शांति और निवास, Hòa bình và ở lại, Мир и Абиде, שלום און בלייַבן, สันติภาพและการปฏิบัติ, Mir in bivanje,
Yadhum oore yaavarum kelir, "The World Is One Family"

Dr. T. C. Saxe, DD, RSISHE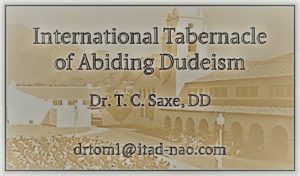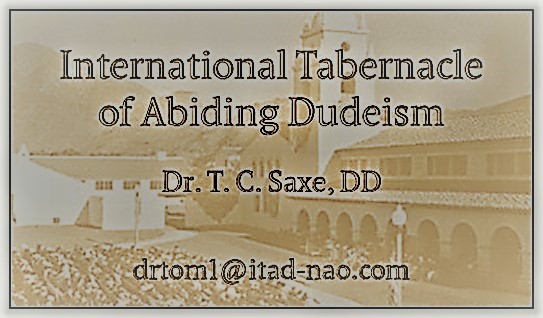 Here's a new website: https://swordsintoplowshares.net/
For those who have been keeping up with my progress with "The Dead Armadillo" story, here's my latest:
DeadArmadilloInManuscriptFormat022721A
Click on a link here to share:   
This website is not filled with a bunch of "Click-On" ads for the latest in "Toothbrushes" "Fashion" or "Free trips to wherever" generating millions of pesos in income. If you do decide to donate a few Pesos because you enjoy reading my essays, that's awesome, and I sincerely thank you.
Send Dr. Saxe a comment using the form below: