I normally don't post interviews like this on my website, but this dude "djvlad" knows the secret to conducting a GREAT interview. Watch this video and let me know what YOU think that secret is, and find out what it really is at the end of this post.
Here's the "Comment" that I wrote on this dude's comment section for the video: Absolutely the BEST "Wise Guy" interview, EVER. I am glad that I had previously subscribed to your channel. I'm going to post this video on my website, tcs "blog" "dot" "net". Also posting this on all my farcecrap pages and groups.
P. S. djvlad, you truly are an amazing interviewer. 99% of the people out there that conduct interviews have absolutely no clue what the secret is to conducting a great interview. You sir, are part of that 1% that DO possess the secret. Ask me what that secret is sometime.
P. S. S. Russo has a great set of "Choppers" by the way, but with his money, I'm sure they are permanent implants, not dentures.
The secret to conducting a GREAT interview? LISTEN! and don't interrupt your guest, period.
For those who have been keeping up with my progress with "The Dead Armadillo" story, here's my latest:
DeadArmadilloInManuscriptFormat022721A
Peace & Abide, La paz y la morada, السلام والالتزام , שלום ושמירה, Paix et Demeure, Խաղաղությունը եւ մնալը, Мир и пребывание,, 平和と遵守, 和平與恪守, Aştî û Abad, صلح و عبید, Fred och Abide, Kapayapaan at Patuloy, Frieden und Bleiben, Mir i Ostanite, शांति और निवास, Hòa bình và ở lại, Мир и Абиде, שלום און בלייַבן, สันติภาพและการปฏิบัติ, Mir in bivanje,
Yadhum oore yaavarum kelir, "The World Is One Family"

Dr. T. C. Saxe, DD, RSISHE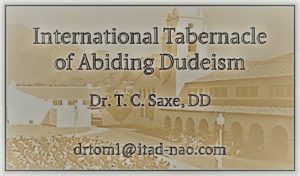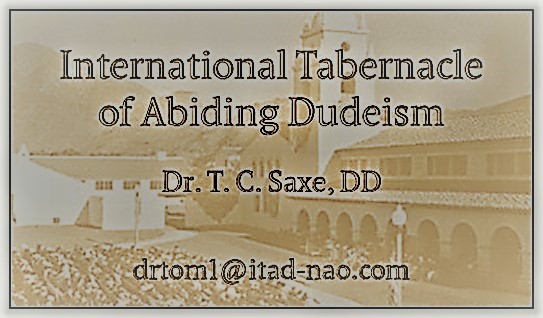 Click on a link here to share:   
This website is not filled with a bunch of "Click-On" ads for the latest in "Toothbrushes" "Fashion" or "Free trips to wherever" generating millions of pesos in income. If you do decide to donate a few Pesos because you enjoy reading my essays, that's awesome, and I sincerely thank you.
Send Dr. Saxe a comment using the form below: