If I could write a book called, INSPIRATION, I swear it would be a collection of all the times that I have experienced weirdness, in what, where, why, or how I was inspired to write something. For an example, tonight, well, really today as it's 4:30 in the morning as I begin to write this story. No biggie. I often have been so inspired that I write all night long, many times until the Sun comes up.
Earlier this morning, around 3:30 AM, I was awakened from a dream and my mind kept churning the dream until it began to form a story in my head. When this happens (as it does quite often), I get up, put my clothes on, make coffee, grab my Samsung notepad, and start writing.
Overactive Pineal Gland involved here again, thanks to my third stroke that I experienced in July of 2015. So, the dream. I'll be 72-years-young in a few more days, and that may have been the basis for my dream. In my dream, my birthday was being celebrated in the form of a really big "Surprise Birthday Party", planned and executed by my two adult children, Tommy and Tara. Everyone dear to my heart was there, my buddy Phil, my kids and my Grandson Owen obviously, Arthur and Molly, and about twelve other friends and family.
As I was waking up, I began sharing my dream with Shelton, the cute/handsome little doggie that I have been babysitting for about a month now. Everyone talks to their dog, right? In this case, Shelton's not really MY doggie, but he and I have developed a wonderful relationship.
I talk to Shelton all the time, as if he was human and understood my every word. Is that strange or what? I know he doesn't understand a word I say, but it is that part of our relationship that is mutually comforting.
When we go outside by the wall (it's the perfect height for me to sit while I watch Shelton as he goes sniffing about). One of the repetitive things that I say to him, thinking/wishing that he will eventually understand what I'm saying, is, "Go pee-pee Shelton, go pee-pee" or "Go poop, Shelton, go poop" which he just might be catching on to, because he hasn't shit on the carpet in three weeks, and 95% of the time now he takes a crap out behind my car. The other 5% of the time he's been taking a dump on the walkway that goes past my Casita to the main house.
Anyway, back to the "Surprise! HAPPY BIRTHDAY " party dream that started this whole train of thought. So, as I was slowly waking up, realizing that I should probably get up, momentarily at least and go pee, I started thinking to myself, " Hey! I know what! I'll plan my own surprise birthday party". As I began to think about it, as I started to form the thought in my mind, I started to tell Shelton about my idea.
"First, when the day comes around, (August 1st), I have to distract myself, like maybe take myself to a local bar and have a few drinks. Go to the local bakery and buy Tom a huge Chocolate-Fudge Birthday Cake with really thick Fudge Frosting. Go to the grocery store and get some French Vanilla Ice Cream, and of course some candles. Then come back home, walk in the bathroom, look in the mirror, and yell, SURPRISE! HAPPY BIRTHDAY YOU OLD FART!".
Sounds like a plan. I know in reality that there will be no huge surprise birthday party, except the one in my mind. The kids will call me. They always have on my birthday. I will also get a birthday call from my cousin Marion. She has been calling me on my birthday for decades. In reality, I really can't expect that my kids would make the four-hour journey, cross the border into Mexico, and surprise me for my birthday. It's okay. I've got it covered. Shelton and I are going to surprise myself on my birthday, as I look in the bathroom mirror and yell, "SURPRISE!!! HAPPY BIRTHDAY TOM!!!!
Peace & Abide, La paz y la morada, السلام والالتزام , שלום ושמירה, Paix et Demeure, Խաղաղությունը եւ մնալը, Мир и пребывание,, 平和と遵守, 和平與恪守, Aştî û Abad, صلح و عبید, Fred och Abide, Kapayapaan at Patuloy, Frieden und Bleiben, Mir i Ostanite, शांति और निवास, Hòa bình và ở lại, Мир и Абиде, שלום און בלייַבן, สันติภาพและการปฏิบัติ, Mir in bivanje,
Yadhum oore yaavarum kelir, "The World Is One Family"

Dr. T. C. Saxe, DD, RSISHE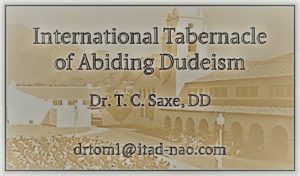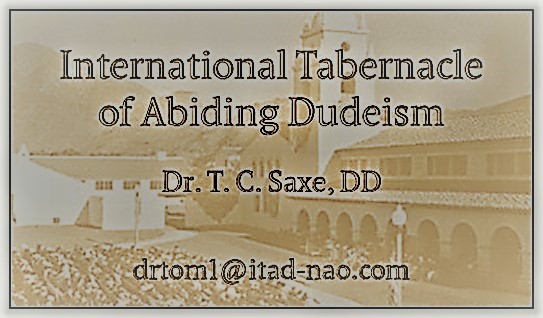 For those who have been keeping up with my progress with "The Dead Armadillo" story, here's my latest:
DeadArmadilloInManuscriptFormat022721A
Click on a link here to share:   
This website is not filled with a bunch of "Click-On" ads for the latest in "Toothbrushes" "Fashion" or "Free trips to wherever" generating millions of pesos in income. If you do decide to donate a few Pesos because you enjoy reading my essays, that's awesome, and I sincerely thank you.
Send Dr. Saxe a comment using the form below: