Age Of Truth TV, originally live-streamed on April 3rd, 2020
As I started watching this very interesting and informative video, about 30 some minutes into it, I was inspired to write the following as a "Comment" in the YouTube "Comment" section of the video, knowing full well that my "Comment" had absolutely NOTHING to do with the video itself, (although the dude's looks, the strange "noise/alien voice/language" and a bong load got me started).
Many times when I do this to myself, i.e., like when I take 12 hours to watch a two hour movie as I begin to write a "Review" for my website, this brief introduction to this video might end up as an "all-nighter" writing this brief introduction to this YouTube video that was streamed today, and ultimately ending up as this "Post" on my website.
So, here's my comment:
Lucas, by any remote chance are you from another planet? If so, can I go with you the next time you return to your home for R & R?  Once in a while in this broadcast (not all the time), when you speak, I'm hearing an additional sound, in sync with your voice, that sounds oddly similar to the Vrauducian language.  I AM a little stoned right now, which might account for my ability to hear your "real" voice every now and then. (extremely active Pineal Gland as well). Are you from the Planet Vrauducia? Just curious. P. S. The "Age of Truth" Logo is very similar to the Logo of Planet Vrauducia's Interplanetary Expedition Force.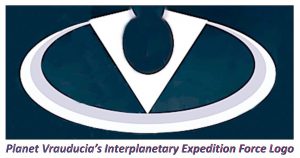 I highly recommend this video. It was well produced, and the Age Of Truth Narrator, Lucas Alexander did an excellent job in managing the round-table discussion. I decided NOT to write my typical lengthy review/essay that I normally write on movies and recent;y, on selected Joe Rogan Podcasts, as this round-table touched on many "Hot/Current" topics such as the virus, Adrenochrome, NWO, 5G, Cabal shit, etceteras. I did want to mention that it's Flu or Virus "STRAIN" not "STRAND".
P. S. Look at that Cover image I used. That's NOT a robot. It is a live screen-shot of Luke Alexander, I kid you not. If you are even the least bit stoned when you watch this video, you might have the same reaction as I did, i.e., the "Comment" I wrote on YouTube.
ROUND-TABLE CONTRIBUTORS/GUESTS:
BRAD OLSEN:
American Award-winning author, lecturer conspiracy researcher.
DONALD JEFFRIES:
America Best-selling author, political analyst, researcher and Radio talk show host.
STEVEN WHYBROW:
British Austrian investigative journalist, conspiracy researcher and 5G activist.
JULIUS GRANTZAU:
Politician, Former member of the Danish Parliament, Entrepreneur, IT-consultant, 5G Activist.
Here's the link to the video:
Peace and Abide, La paz y la morada, السلام والالتزام , שלום ושמירה, Paix et Demeure, Խաղաղությունը եւ մնալը, Мир и пребывание,, 平和と遵守, 和平與恪守, Aştî û Abad, صلح و عبید, Fred och Abide, Kapayapaan at Patuloy, Frieden und Bleiben, Mir i Ostanite, शांति और निवास, Hòa bình và ở lại, Мир и Абиде, שלום און בלייַבן, สันติภาพและการปฏิบัติ, Mir in bivanje,

Dr. T. C. Saxe, DD, RSISHE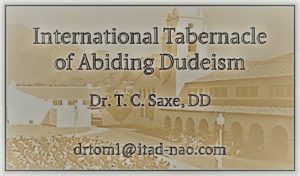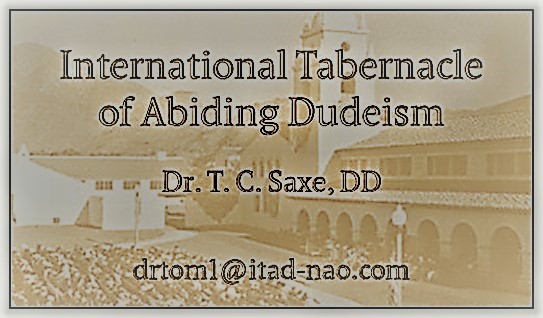 For my faithful readers that are aware that I'm finally working on "The Dead Armadillo" story, like say, a Producer, or a Director, or a Screenwriter or someone or a company that desires to option my novel, you can contact me at any time, night or day. If you are a one of those faithful readers that wish to read and follow my progress as I work on this novel, I will be posting updates as a PDF file on every new post on this website/blog. Here's the latest of "The Dead Armadillo"
TheDeadArmadilloManuscript112619
Click on a link here to share:   
This website is not filled with a bunch of "Click-On" ads for the latest in "Toothbrushes" "Fashion" or "Free trips to wherever" generating millions of pesos in income. We are not seeking your financial support as a primary goal or function of this website, although we know at some point, that we will have the necessary funding to carry out our mission at ITAD-NAO. First and foremost, If you feel this is worthy of your financial support and you do donate, that's great, and we sincerely thank you, but first and foremost we are looking for your involvement with whatever skill-sets you may have to offer. Communicate with us, help us organize, help us plan, and help us execute the plan.  Thank you
Send Dr. Saxe a comment using the form below: