"We can easily forgive a child who is afraid of the dark, the real tragedy of life is when men are afraid of the light." – Plato
On the 18th anniversary of 9/11, Commissioner Christopher Gioia of the Franklin Square and Munson Fire District announced the launch of the "Justice for 9/11 Heroes" campaign at a news conference at the National Press Club. Mr. Gioia was joined by Bob and Helen McIlvaine, whose son Bobby was killed at the World Trade Center, as well as David Meiswinkle of the Lawyers' Committee for 9/11 Inquiry and architect Richard Gage of AE911Truth.
Please, watch the entire video of this recent press conference, and PLEASE, share it:
"Caught with an Ace up his sleeve"
In the "Wild, Wild West, if you caught some dude cheating at Poker, without so much as a thought, you quickly pulled out your Derringer, shot the cheater between the eyes, poured yourself another shot of whiskey, and probably continued on playing poker.
In the case of 9-11, as in that "Poker Game", we are about to discover who was responsible for the most egregious act of murder in human history, the "False Flag" act of terror known by the month and day it occurred 9-11, (September 11th, 2001).
While we have had countless theories over the years as to who was responsible (like suspecting a poker player of cheating), and all the various elements associated with that tragic day, we, the American public and the rest of the world now are going to be presenting the evidence, the truth, before a Federal Grand Jury in New York. Load your "Derringers".
Like catching that poker player with an Ace up his sleeve, that soon to be held Grand Jury will eventually expose those responsible (those still living), just like catching that card-cheater "Red-Handed", (very appropriate terminology in this case, representing the blood on their hands). Like that poker player who caught that other dude cheating, we WILL pull out our "Derringer". The guilty will be brought to justice, no matter who it is, or how many there are.
After eighteen years of cover-up, and countless "Conspiracy Theories", we now have the legal means to discover, prosecute, and punish those responsible for 9-11, like catching that dude cheating at poker.
The truth is there for all to see. All three WTC buildings were brought down with explosives. Forget the Saudis who hijacked the aircraft with box-cutters. They were clueless patsies who were just along for the ride.
Eventually we will know all the major and minor details of this elaborate "Mother of all  False Flag Operations", and ultimately who  was responsible for the planning, execution, and cover-up of the largest mass murder in human history, as the murderers are not only responsible for the murders that occurred on 9-11, they are also responsible for the millions of deaths in the 18 years of wars against "Islamic Terrorism" since 9-11.
We have several groups of people to thank for this. First and foremost, we must thank ourselves, each and every one of us world-wide, that persisted in the research, discovery, and publicizing of the truth. Our persistence and dedication will finally be rewarded.
Secondly, let's not only thank the following people/groups that are directly involved with the upcoming Federal Grand Jury proceedings, but those of us that can financially support their efforts, please do so. Here's the point of our collective "Spear":
1) Architects & Engineers for 9-11 Truth – https://www.ae911truth.org/
2) Lawyers' Committee for 9/11 Inquiry – https://www.ae911truth.org/
Note: I suspect that if the opportunity presented itself to "Water-Board" individuals like Bush, Cheney, Rumsfeld, Netanyahu and many others, we would perhaps discover that they possibly were just "Puppets". Bush for sure I believe was just a puppet, unable to actually compromise the "Game".
Why did he continue to sit there with the children in that classroom on 9-11 after Andrew Card whispered in his ear informing him of the "Attacks"? He kept on sitting there because he had advance knowledge that something was going to happen, he just didn't know the extent/scope of the "Plan", he was just a bystander, still guilty, but just a puppet none the less. Think about it. ANY normal person after hearing the news whispered in their ear, would have immediately stood up, uttered some lame excuse to abruptly leave, and left the room.
When all is said and done, they ALL will be found guilty of this horrendous crime against humanity. And under threat of the inevitable consequences that they will be facing, the "Puppets" WILL give up their "Puppet Masters" whomever they turn out to be. I suspect the Elite of the "Puppet Masters" may include many of the evil assholes that we have suspected all along. My guess is that includes the Rothschild Family, and assholes like Kissinger.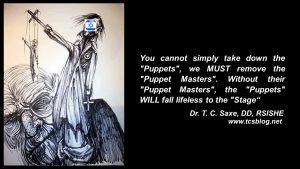 You cannot simply take down the "Puppets", we MUST remove the "Puppet Masters". Without their "Puppet Masters", the "Puppets" WILL fall lifeless to the "Stage". – Dr. T. C. Saxe, DD, RSISHE
Wake up Sheeple! As I have been saying, JUSTICE IS COMING.
and now, for a little "Comic Relief" from all the serious shit: https://youtu.be/J9pfuI8nzOw
For those who have been keeping up with my progress with "The Dead Armadillo" story, here's my latest:
TheDeadArmadilloManuscript112619
Peace & Abide, La paz y la morada, السلام والالتزام , שלום ושמירה, Paix et Demeure, Խաղաղությունը եւ մնալը, Мир и пребывание,, 平和と遵守, 和平與恪守, Aştî û Abad, صلح و عبید, Fred och Abide, Kapayapaan at Patuloy, Frieden und Bleiben, Mir i Ostanite, शांति और निवास, Hòa bình và ở lại, Мир и Абиде, שלום און בלייַבן, สันติภาพและการปฏิบัติ, Mir in bivanje,
Yadhum oore yaavarum kelir, "The World Is One Family"

Dr. T. C. Saxe, DD, RSISHE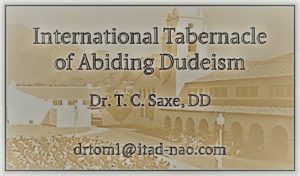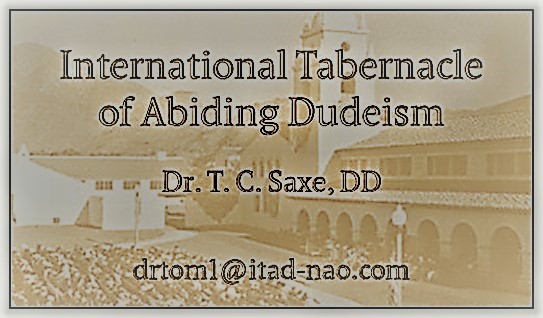 Click on a link here to share:   
This website is not filled with a bunch of "Click-On" ads for the latest in "Toothbrushes" "Fashion" or "Free trips to wherever" generating millions of pesos in income. If you do decide to donate a few Pesos because you enjoy reading my essays, that's awesome, and I sincerely thank you.
Send Dr. Saxe a comment using the form below: